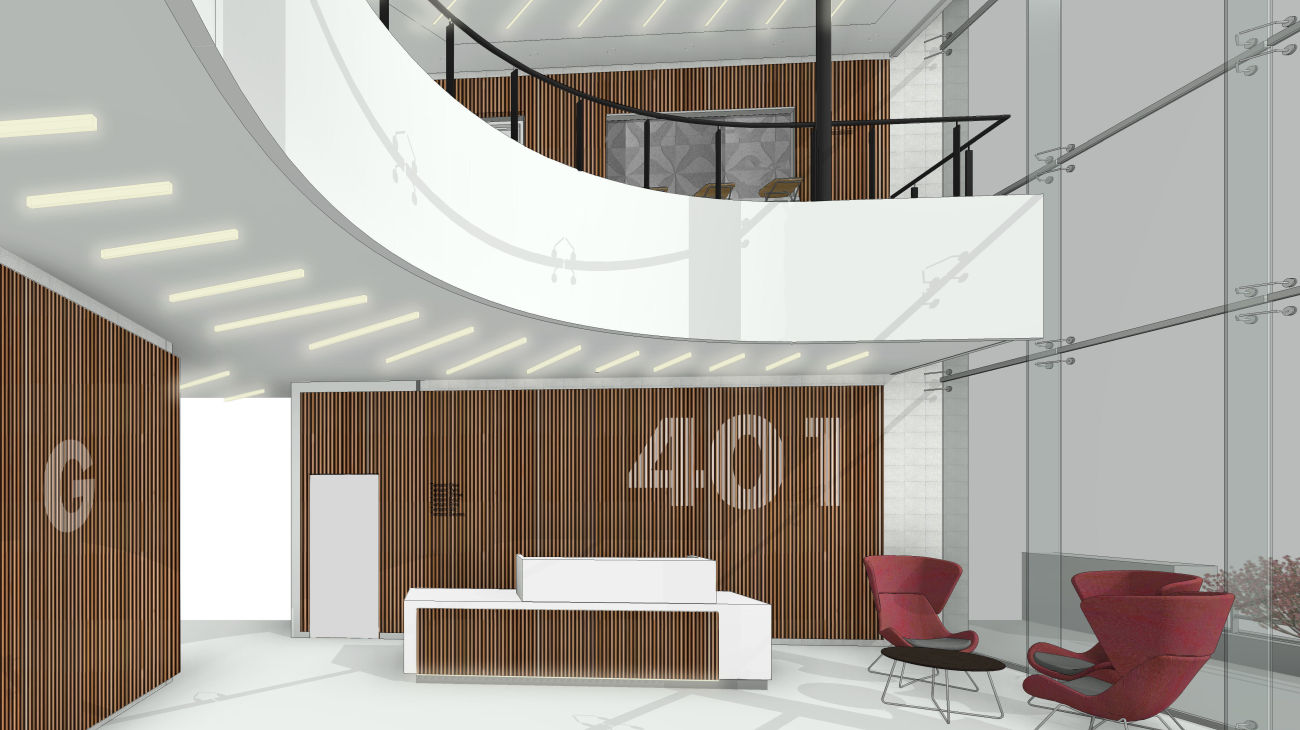 401 Grafton Gate
Milton Keynes
Client: Picton
Team
Greg Jones

Featured
A gateway building in Milton Keynes is being given a makeover fitting for it's prominent location.
401 Grafton Gate is located on a very prominant corner as you approach Milton Keynes from it's train station.
The common areas including the glazed corner entrance are being given a total makeover fitting for such a loaction. A softer pallette of materials with warm timber, dark steel and enhanced lighting will give a welcoming contemporary feel to the builiding. Lobby spaces are being opened up at all levels to encourage the spaces to be occupied and used throughout the day and encourage interaction between tenants.
Related Projects

View All Our Work