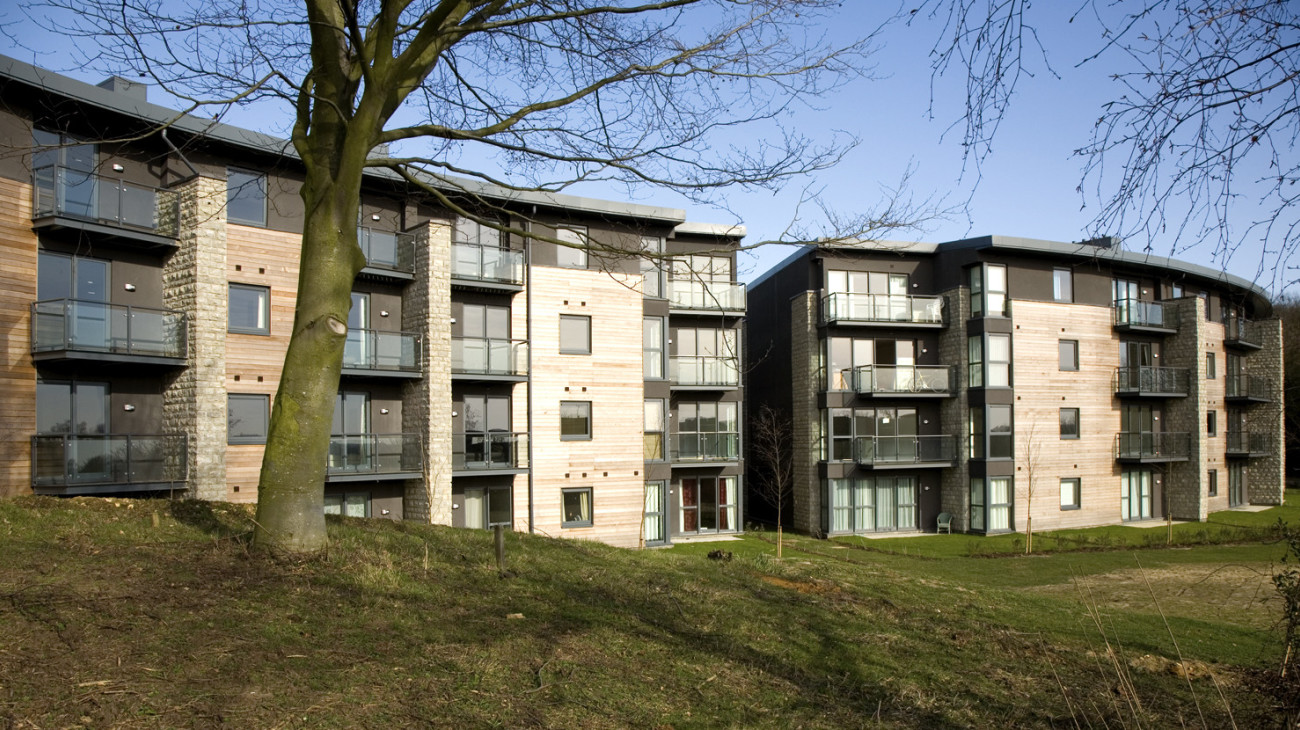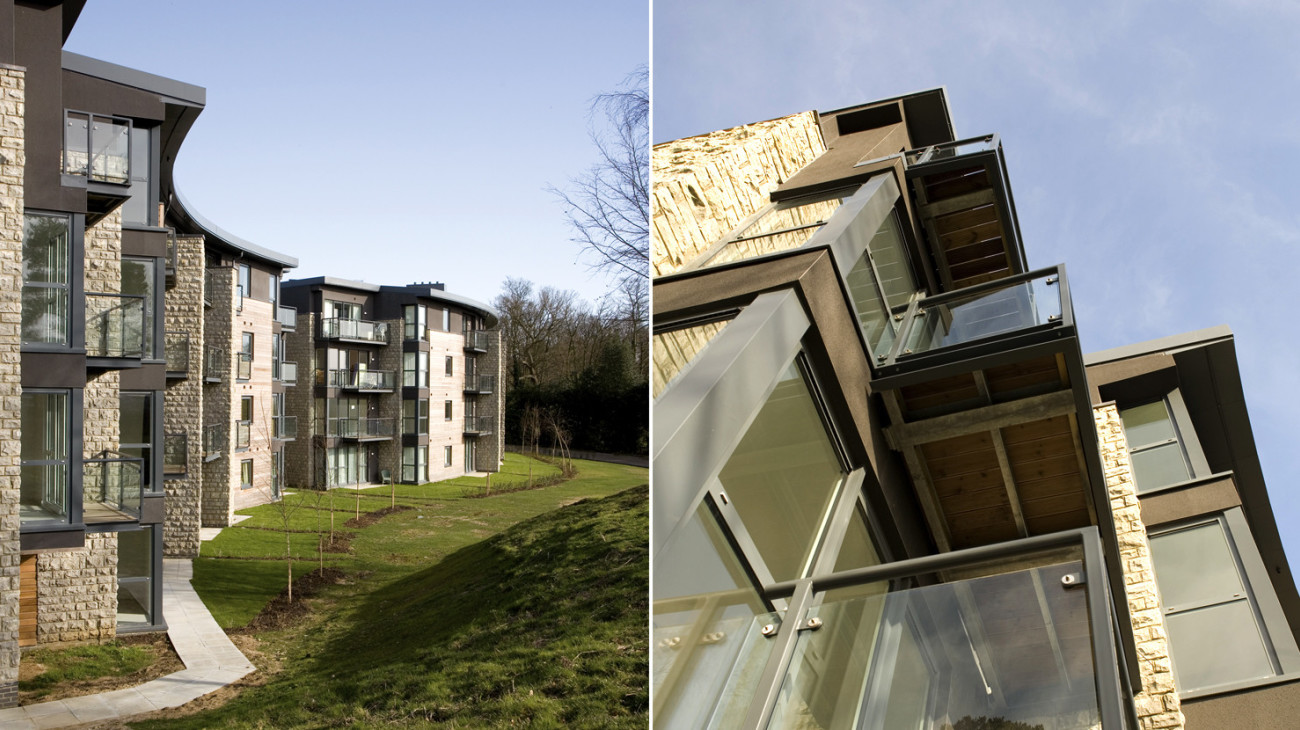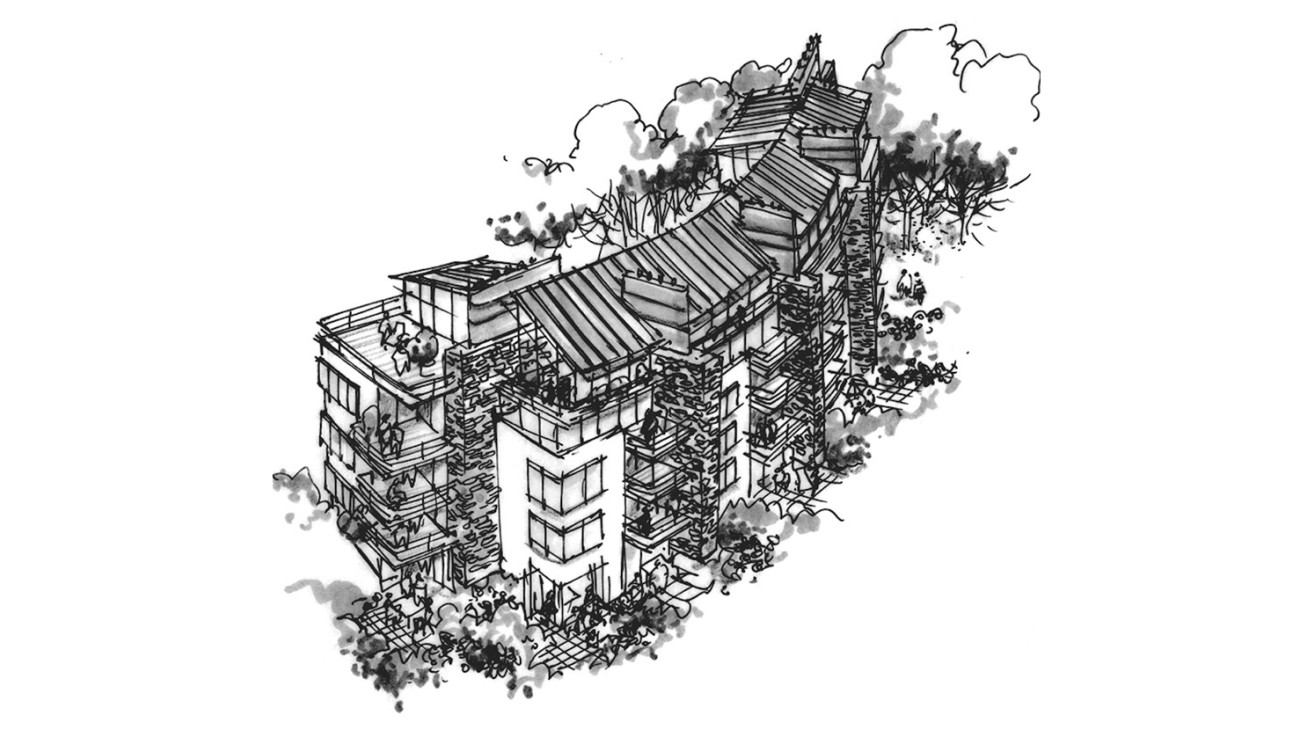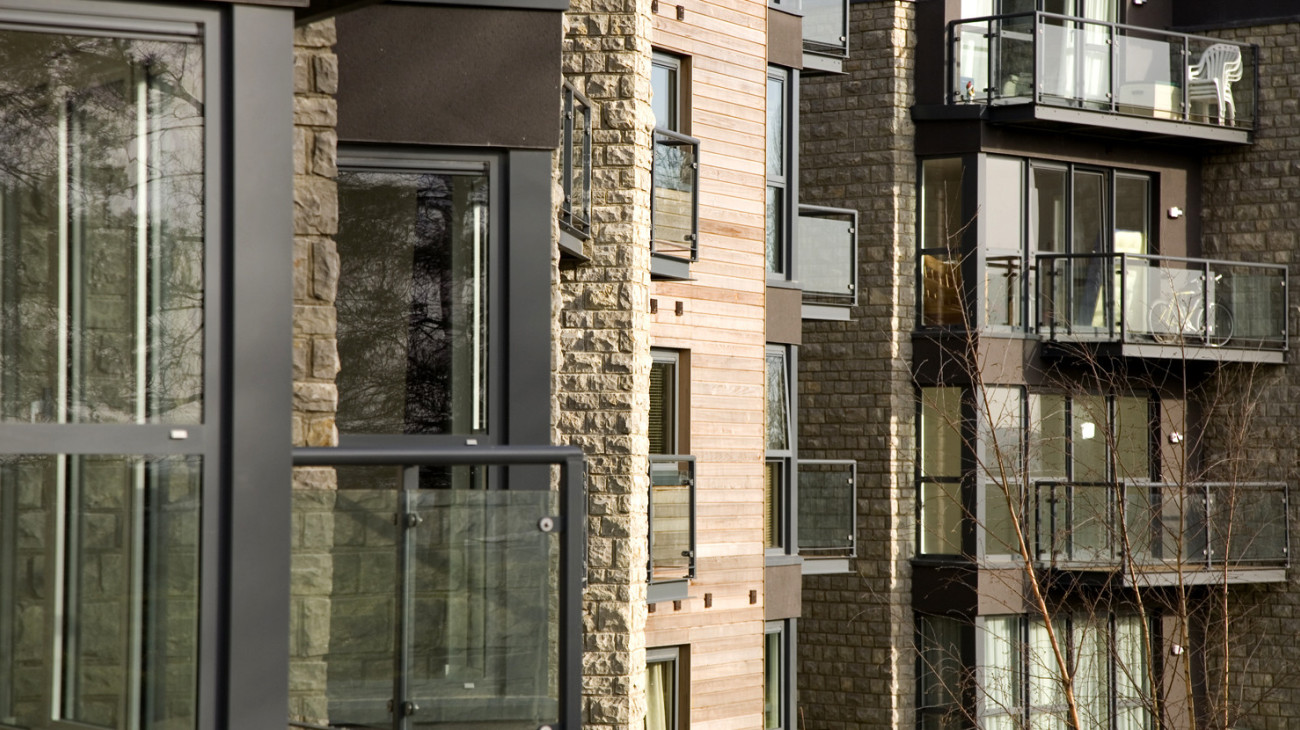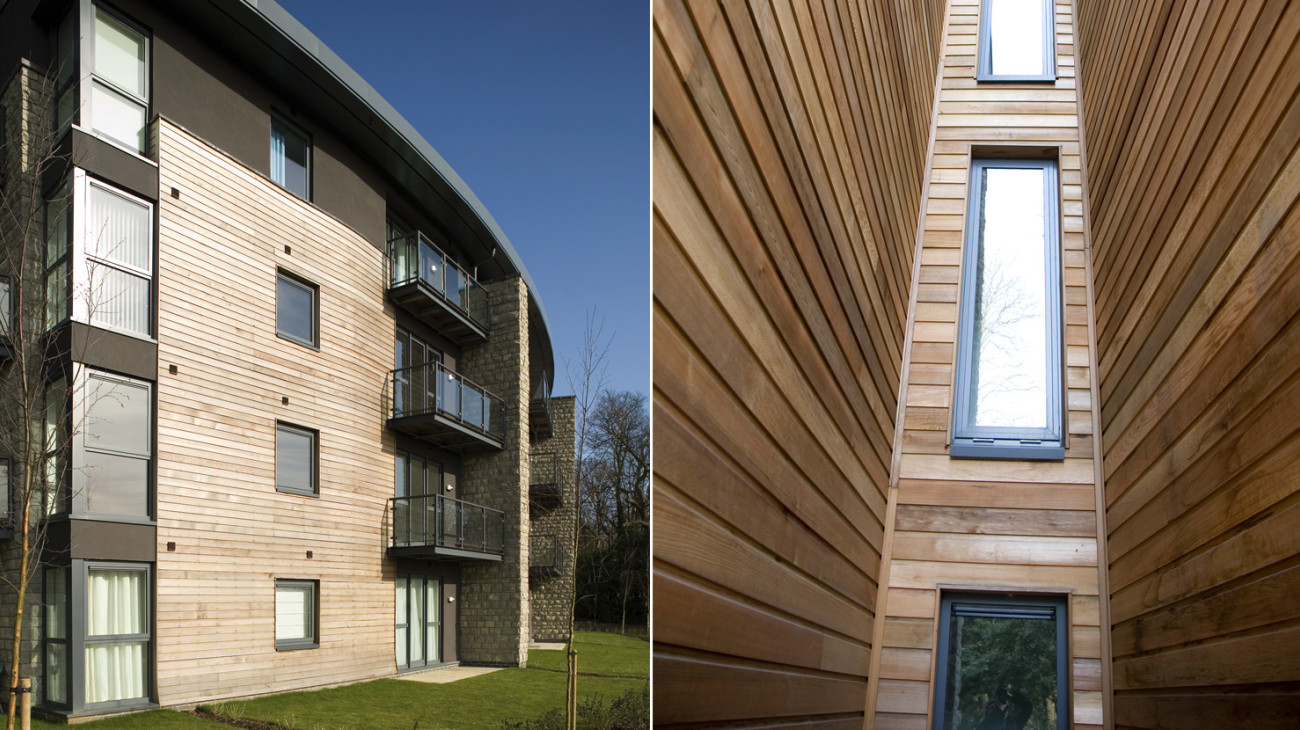 Sandling Park
Maidstone, Kent ME14
Completion: 2006
Client: Ward Homes/Moat Housing Group
The Team:
Michael Lewis
Awards
Kent Design Awards 2007
Winner: Housebuilding

Award Winner
An award-winning residential development in parkland on the outskirts of Maidstone.
Sandling Park involved the creation of a three-block, four-storey scheme of 95 residential units within the contoured grounds of a manor house overlooking Maidstone and the surrounding countryside. 23 of the units provide affordable housing for the Moat Group.
A serpentine form rooted in the landscape with local natural materials blend the shape of this development into the context, disguising its significant volume when viewed from beyond the site boundaries.
Crisp, contemporary detailing sits against the rough-hewn piers of local ragstone in a rhythmical form. Much of the façade is given over to glazing and balconies providing the occupants with views over the rolling Kent hills.
Key to the success of this scheme was a positive and close working relationship with the local planning department in generating a scheme of sufficient size with an appropriate level of impact for the area.
Sandling Park was completed in December 2006 and won the best housing scheme in the 2007 Kent Design Awards, with the judges praising the project for the manner in which the buildings integrated with the mature landscape through the use of natural materials on this sensitive greenfield site, with complex environmental and ecological constraints
Related Projects

View All Our Work