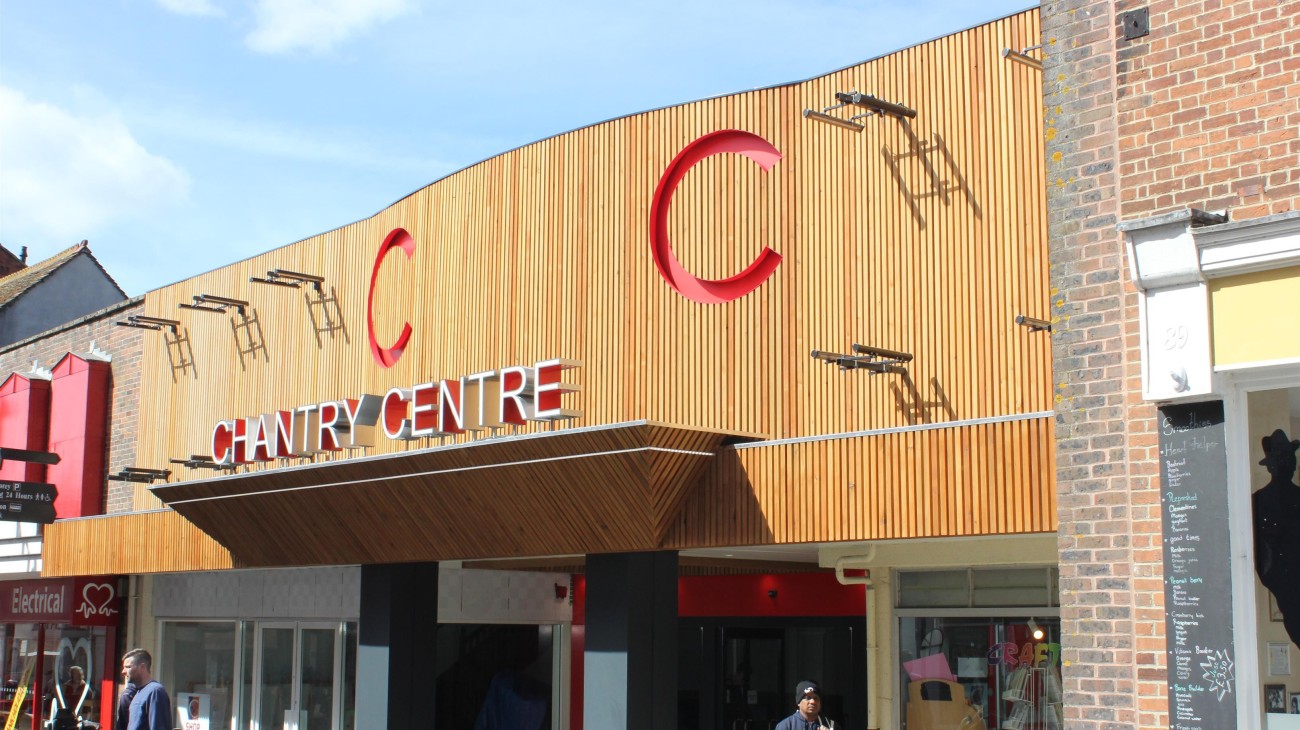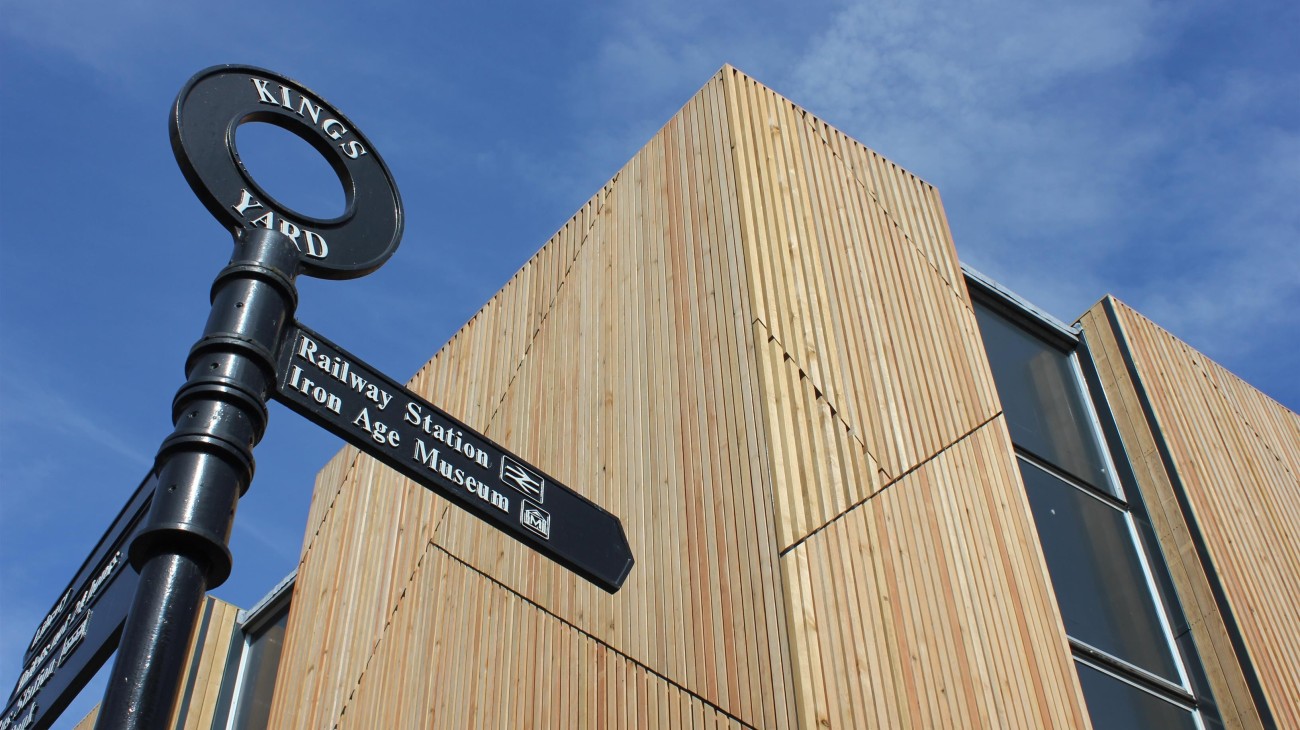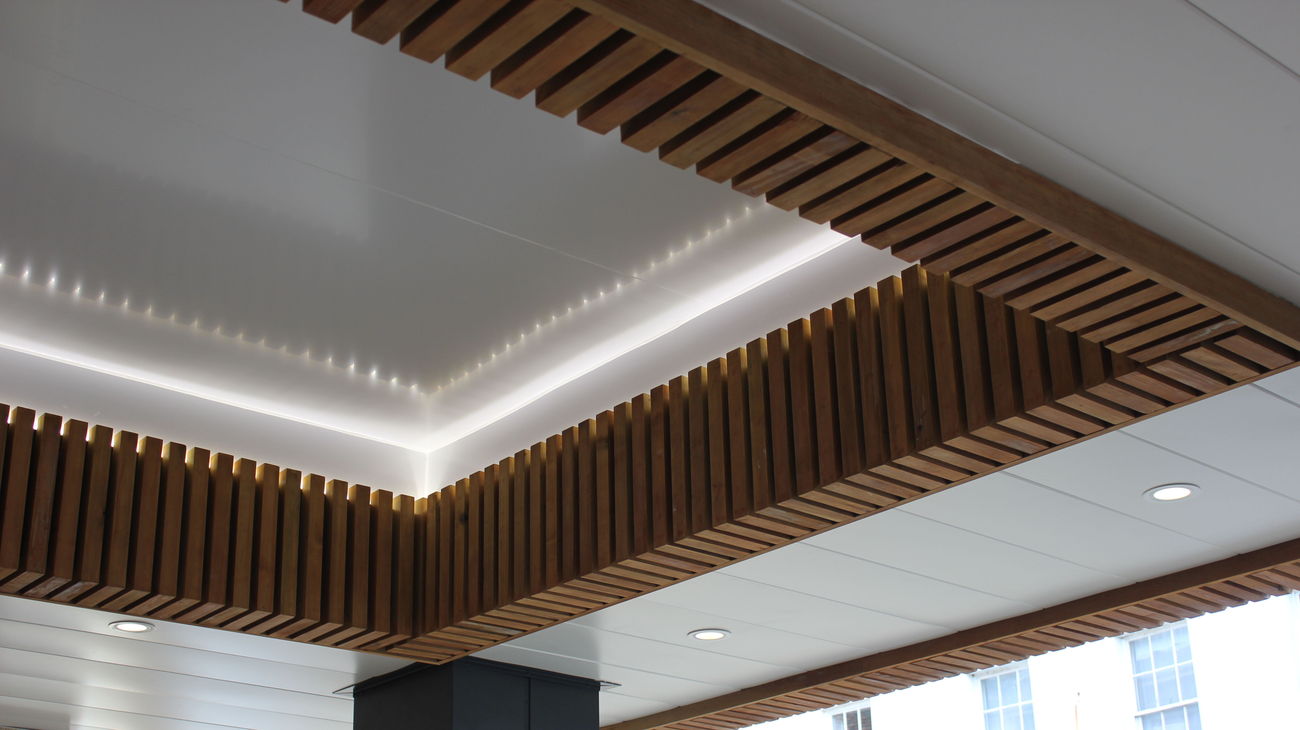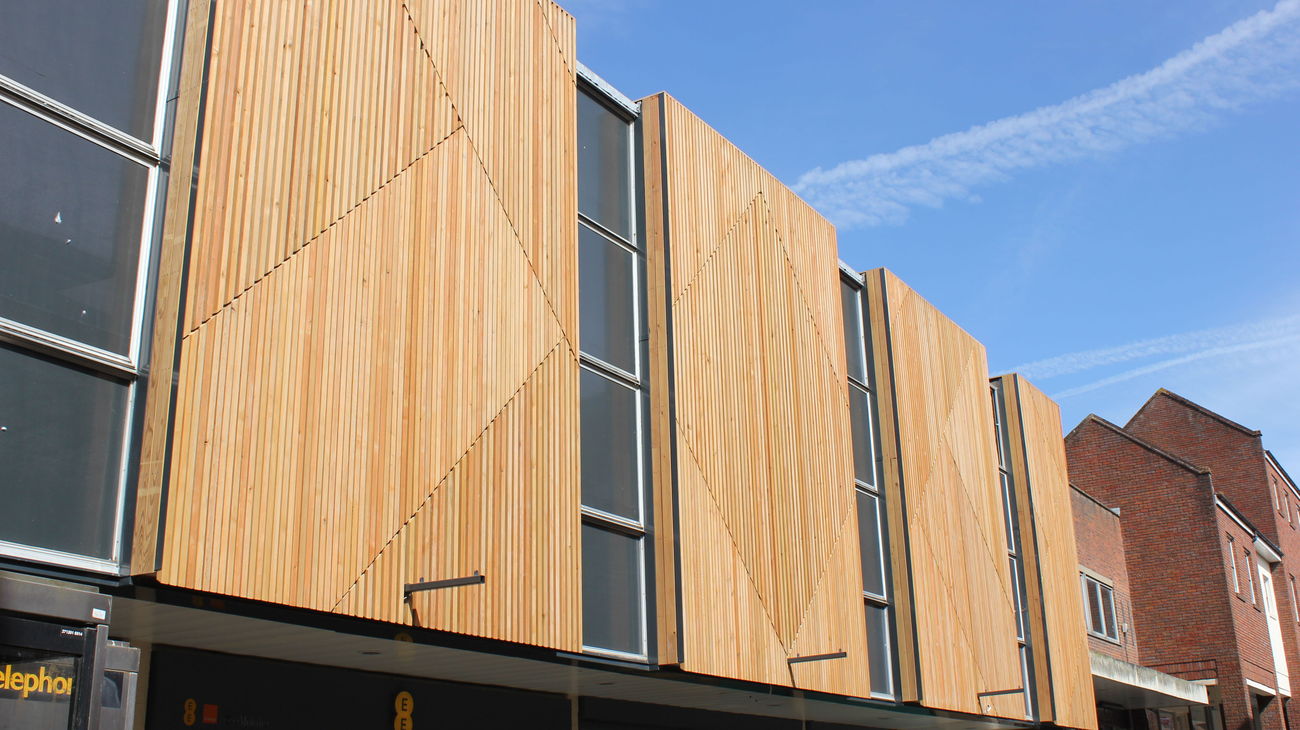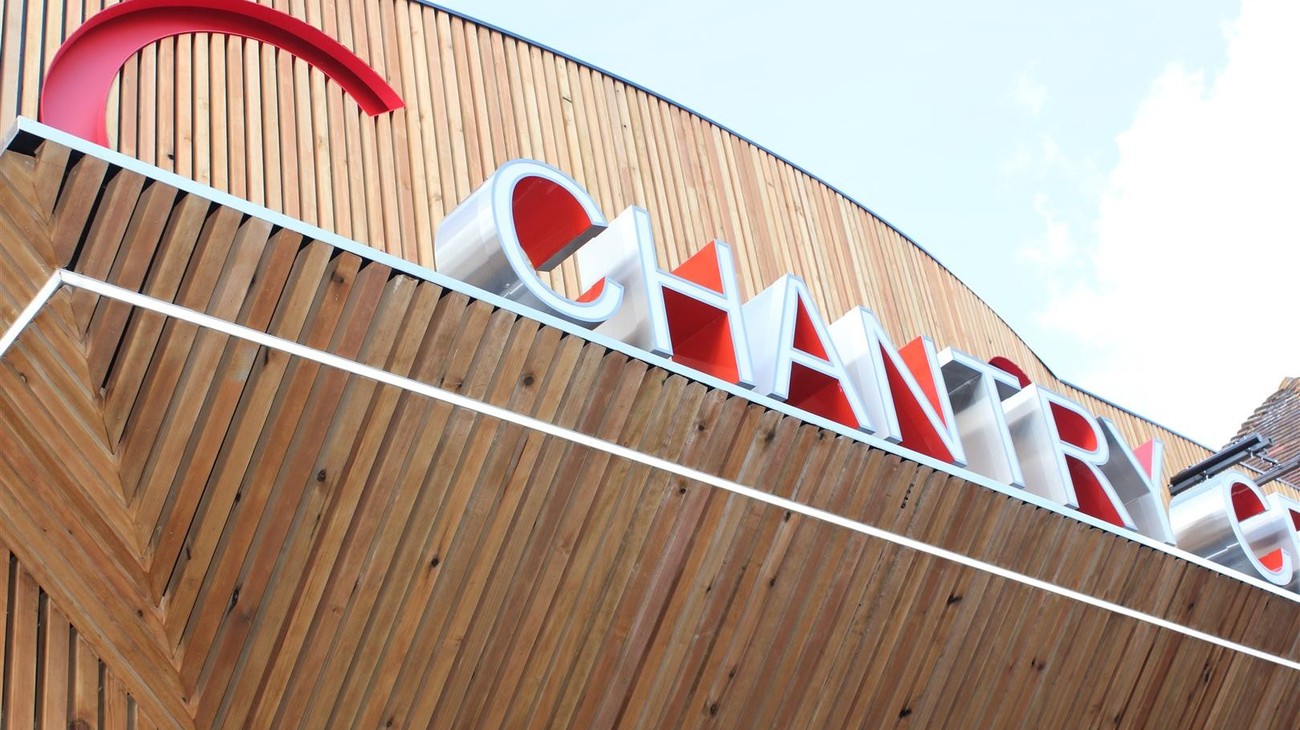 The Chantry Centre
Andover, SP10
Completion: 2016
Client: Axa Real Estate
The Team:
Lucy Devereux
Featured
The first phase of a staged refurbishment of The Chantry Centre in Andover is now complete.
The Chantry Centre in Andover is located in a prominent position in the town centre. First opened in 1970 the centre was last refurbished in 1990 resulting in a mixture of styles of building and signage. CGL has developed a new identity for the centre and more contemporary look featuring simpler bolder signage and a consistent palette of materials.
The first stage of the modernisation has seen the entire frontage of the re-clad in lightweight timber panels. The panels were prefabricated on site in Canadian Western Cedar and craned into position. New banners and signage have also been introduced to animate the long façade that provides a back drop to Andover's historic Guild Hall.
All of the entrances to the centre have been replaced with new entrance doors, simpler column claddings and improved lighting.
New directional totems in the same consistent materials have also been located at key points to direct people to the centre.
The centre now has a warm fresh new look that sits comfortably within the town centre.
Related Projects

View All Projects