Anthony Fitheoglou
BA (Hons) Architecture, Oxford Brookes
Architectural Assistant
Anthony joined Child Graddon Lewis (CGL) in September 2015 and has since worked with our team on a number of exciting projects spanning the residential and retail sectors.
In 2014, Anthony achieved a BA (Hons) in Architecture from Oxford Brookes University. While completing his degree, he developed a keen interest in Far Eastern culture and design, eventually writing his dissertation on the concept of Wabi Sabi, a major part of the Japanese identity (origins of minimalism). In order to further his knowledge within this area, Anthony was also shortlisted for Oxford Brookes' Reginald Cave Travel Scholarship, a programme that provides recognition for the best research-led design. During his studies, Anthony also took part in the industry-renowned RIBA mentoring scheme and he is currently preparing to begin his Masters starting in September 2017.
Prior to his academic achievements, Anthony applied his design capabilities to the jewellery industry, whilst also acting as a model maker at Pipers Models in London. Projects he worked on included the masterplan of Saadiyat Island and Lulu Island for the Abu Dhabi Urban Planning Council, as well as the Monastery of our Lady Novy Dvur for John Pawson Architects.
Since joining CGL, Anthony has played a vital role on several projects across the business, all of which involve reconfiguring, extending or building adjacent to listed buildings, or building in conservation areas. These include a commercial and retail terrace at Thurloe Place in South Kensington, and reconfiguring apartments in Empire House, a Grade II listed building on the Brompton Road. Anthony has also supported with the designs for our Leigh Street and St. Margaret's Road projects and he is currently working on the initial design proposals for a significant scheme on the Old Kent Road.
Outside of his day-to-day work, Anthony still maintains an enthusiastic desire to always learn more and regularly attends lectures, while undertaking his own research and design projects. These cover aesthetic theories, graphic design, typography as well as creative personal branding. He also enjoys using any travel opportunity as a way of contributing to his own architectural artwork.

Featured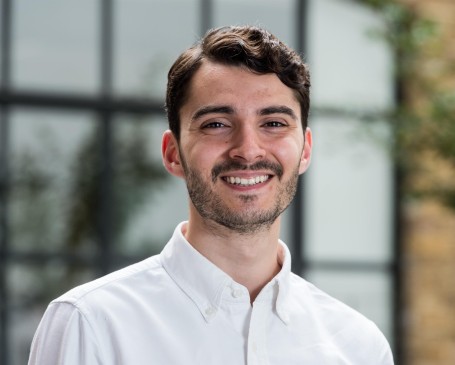 Related Team Members

View All Our People