Ian Givin
BA (Hons), Dip Arch, RIBA, ARB
Associate
Ian is an Associate at CGL, working within the residential, mixed-use and education sectors.
Upon joining CGL in 2013, Ian had amassed extensive experience working for large international practices, with major works concentrated around mixed-use and high density residential schemes, where he was responsible for various planning, tender and delivery packages.
It is therefore no surprise that Ian has since successfully delivered a number of exciting projects at CGL, including 3 America Square; a £2m Serviced Apartment scheme in The City of London. The project was the first venture between CGL and Danescroft Land, and consisted of converting existing offices in to 9 high-end apartments for GoNative, one of the UK's leading Serviced Apartments providers.
A significant part of Ian's contribution to CGL has been the design and realisation of Gatehouse School, an £8m contemporary intervention to a Victorian Building near Victoria Park, East London. The proposal evolves around extending the existing school building to provide a series of new facilities that adapt to modern teaching. With a new performance space, catering facilities and fifteen additional classrooms, the scheme has enabled Gatehouse School to increase its intake from two to three-form entry. From the very beginning Ian set this project to be an ambitious showcase of his creative eye for design and has reinforced this with his meticulous attention to detail. He led a team to deliver phase I in 2016, with the second and final phase successfully completed in 2018.
More recently Ian has been the Associate Architect responsible for developing one of the practice's most significant projects for planning submission in Spring 2019. Peel, a £137m Central London new build, mixed-use, estate regeneration scheme comprising a medical centre, gymnasium, mixed scale retail, a flexible Creative Hub and 308 residential apartments, ranges from 4-16 storeys in height, is split over 4 separate buildings and delivers 40% of affordable homes. The development constitutes a joint partnership between Countryside Properties and Brent Council, whom propose Peel to be a Civic Hub of the wider South Kilburn Masterplan. Ian managed one of the largest teams within the practice through RIBA Stages 1-3 to successfully deliver a project that required a significant amount of collaboration with all key state holders to ensure a very challenging programme was met.
In addition to project commitments, Ian has been a continuous mentor for several CGL members undertaking both their academic and professional qualifications. Also, as a member of CGL's design panel Ian is an advocate for design experimentation and is an avid promotor of the use of hand drawings and physical models throughout the design process.

Featured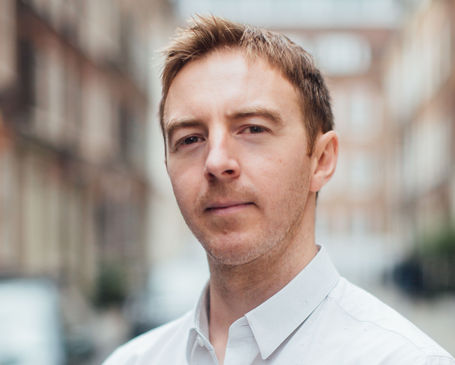 Related Team Members

View All Our People