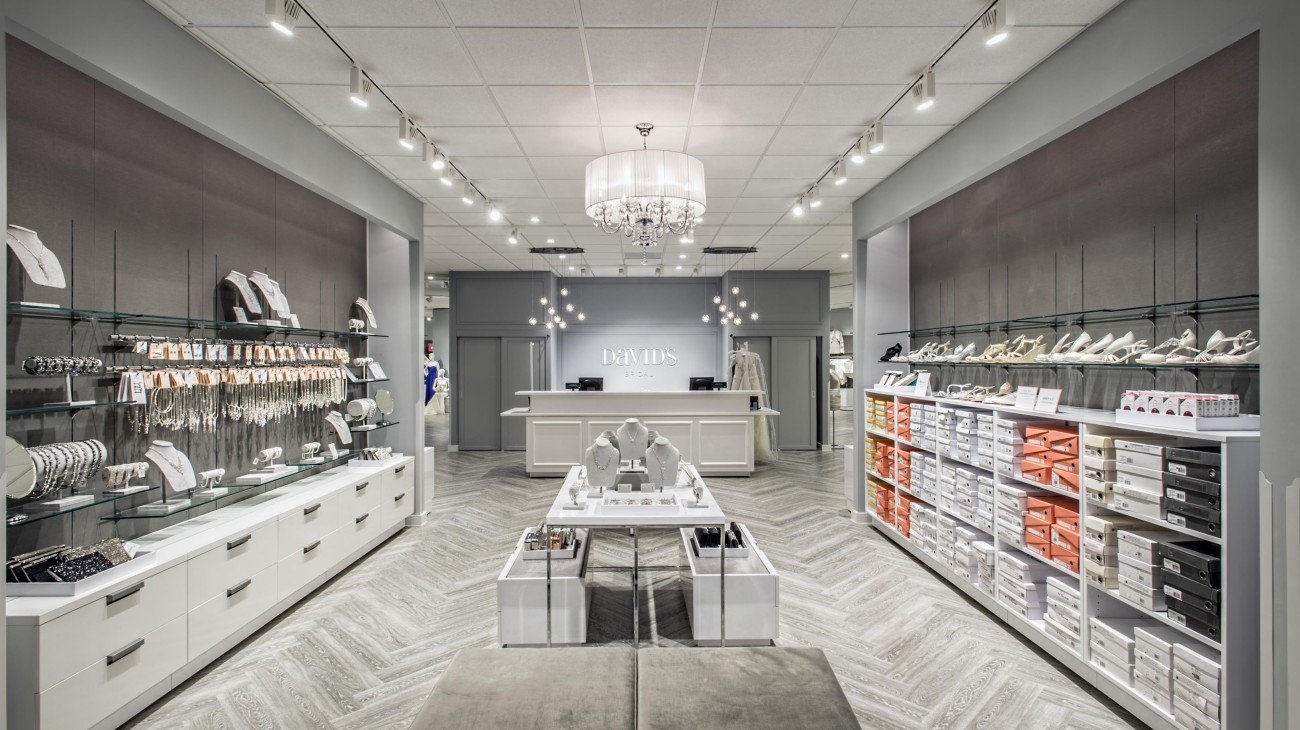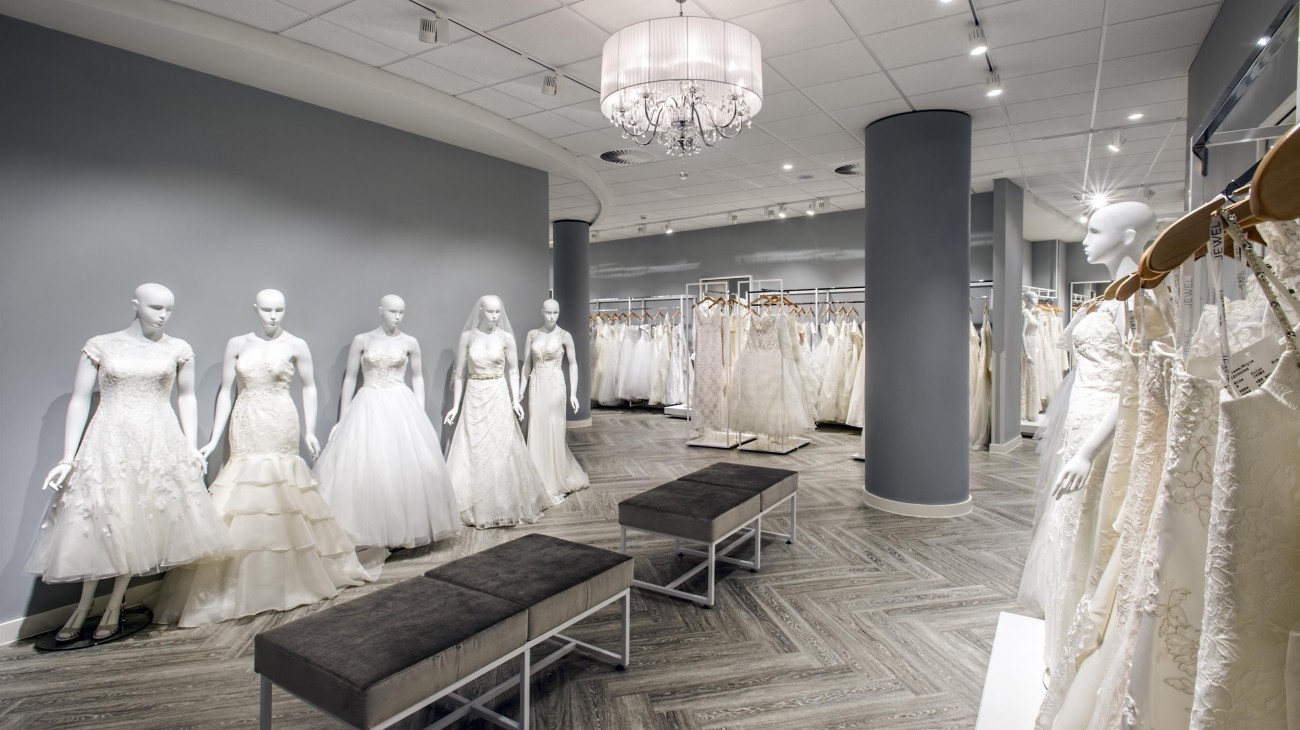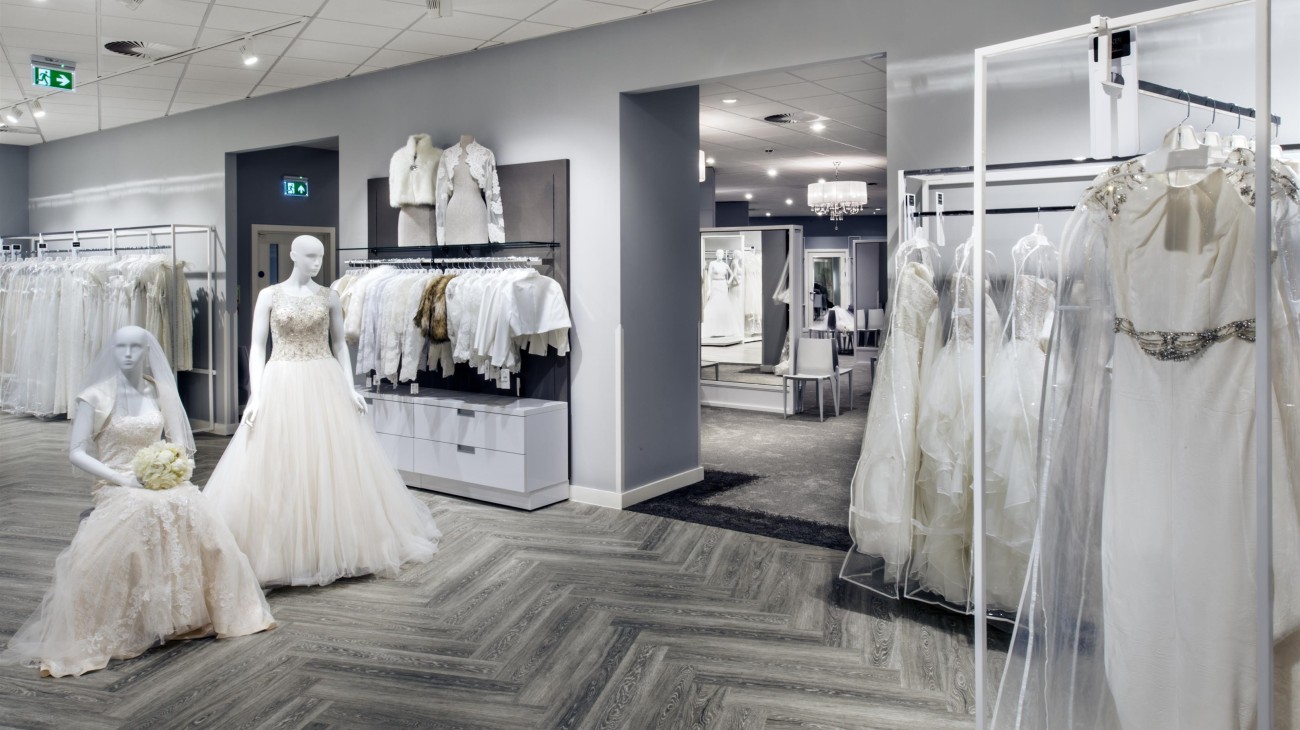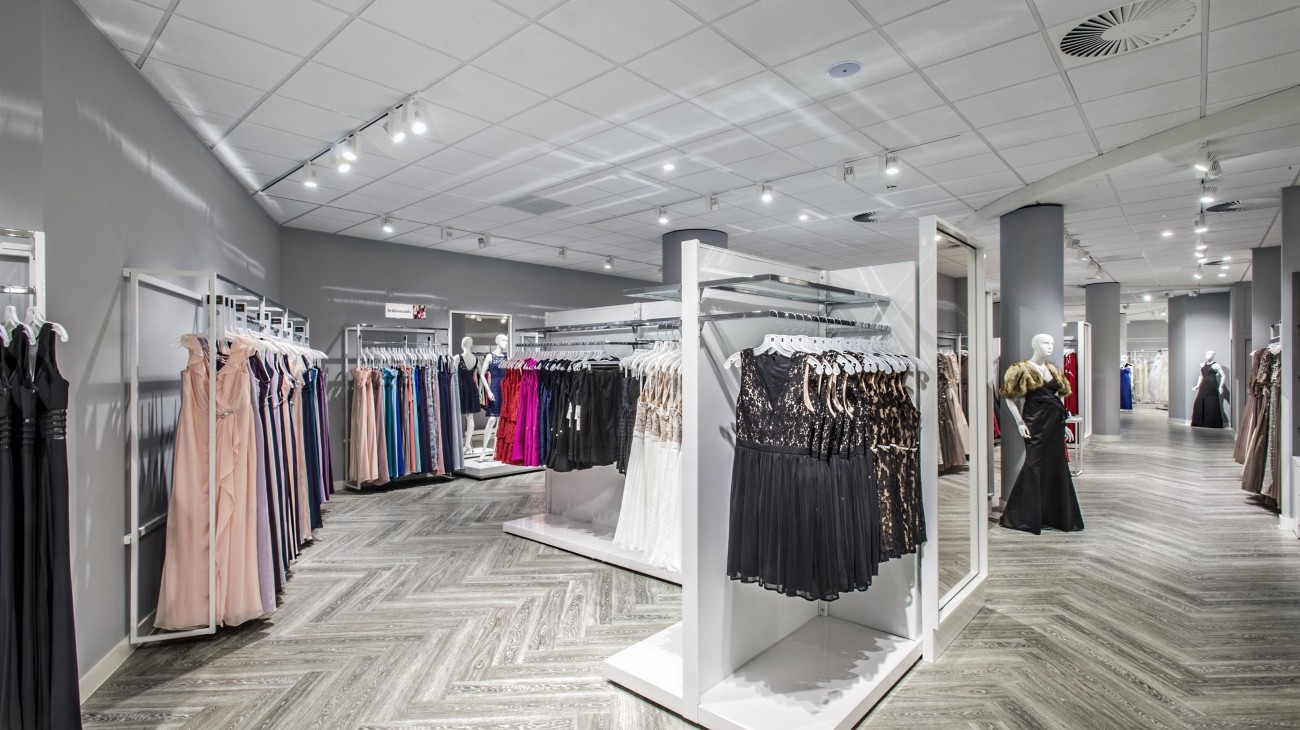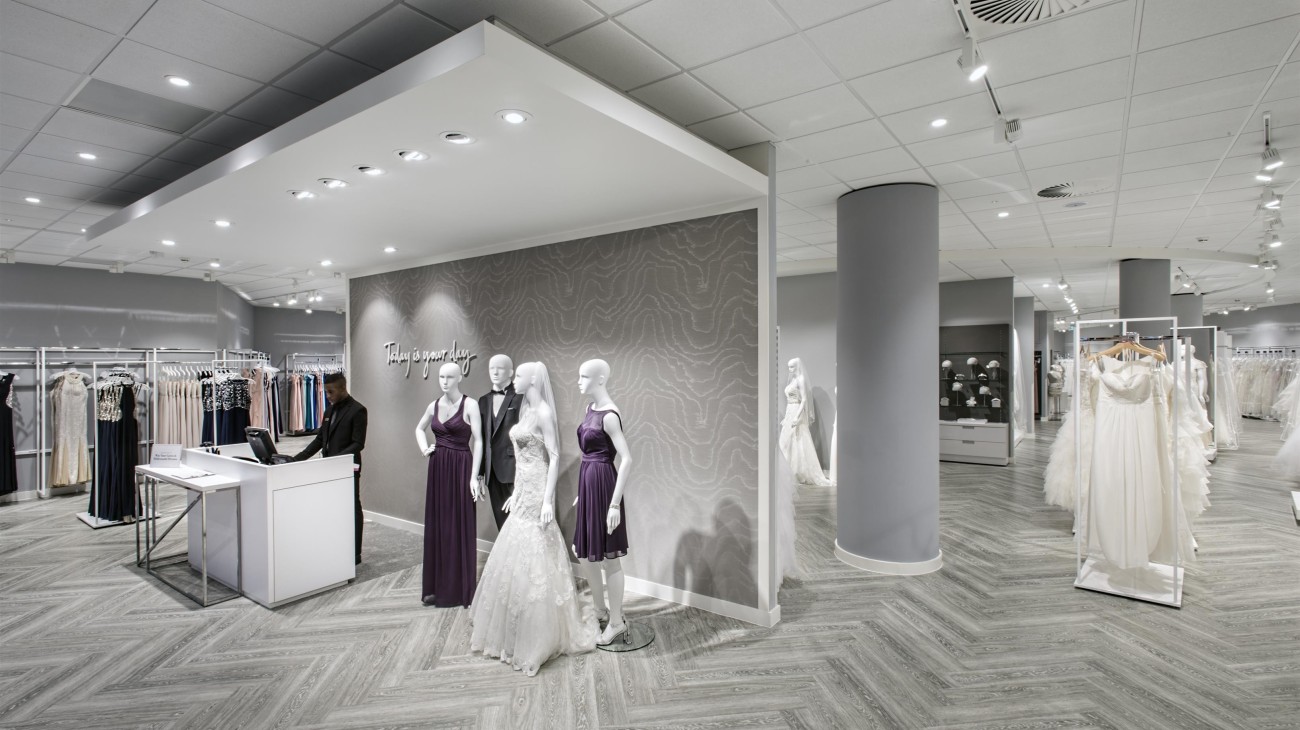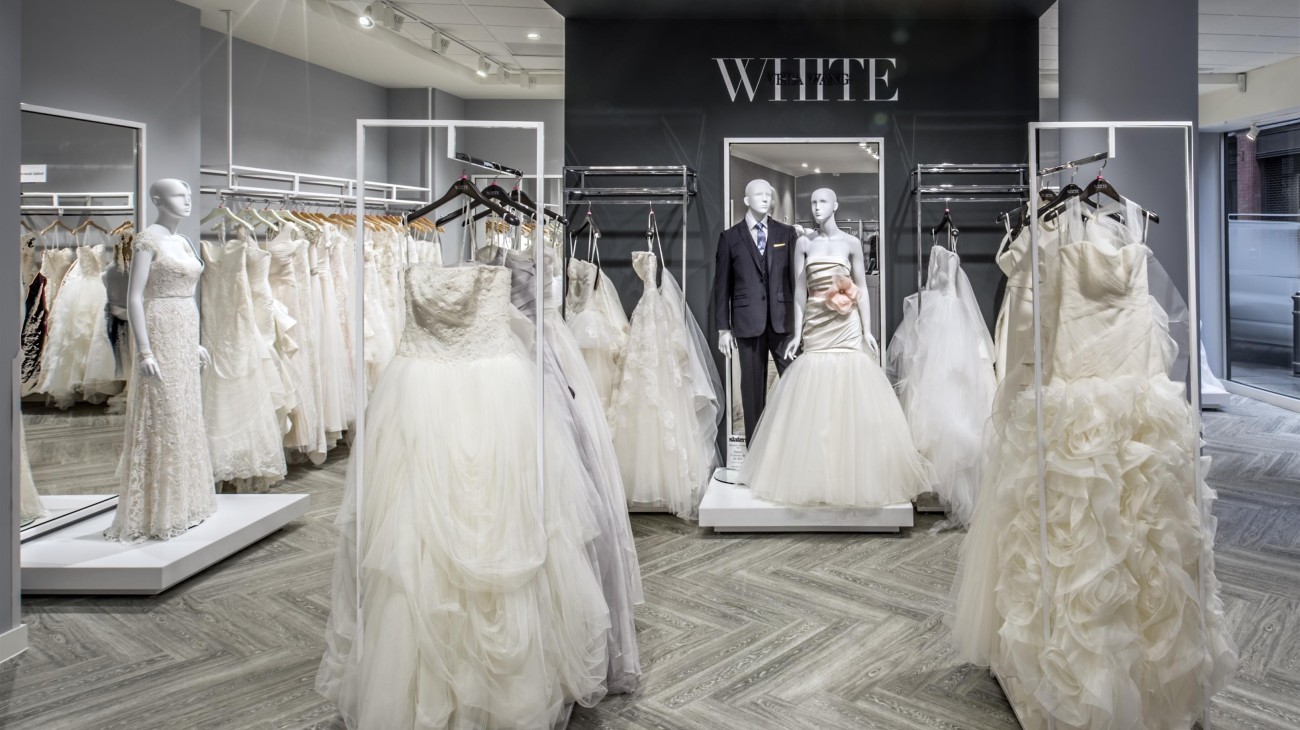 David's Bridal Birmingham
David's Bridal Birmingham
Birmingham
Completion: 2016
Client: David's Bridal
The Team:
Lena Halai
Lucy Devereux

Featured
A former city centre shopping arcade in the centre of Birmingham has been totally transformed to provide the latest stunning location for David's Bridal.
The new store is over 1400sqm across a single floor and is designed to create a relaxing and enjoyable experience for the Bride and her party as they shop for her big day!
One side of the store is entirely devoted to the extensive range of Bridal dresses and the other to occassion, prom and bridesmaid dresses, each with it's own suite of dressing rooms. The centre of the store features a large accessories shop. There is also an extensive alterations studio with its own fitting area and work room where Brides to be can have their dream dresses tailored to their own invidual needs.
Related Projects

View All Projects