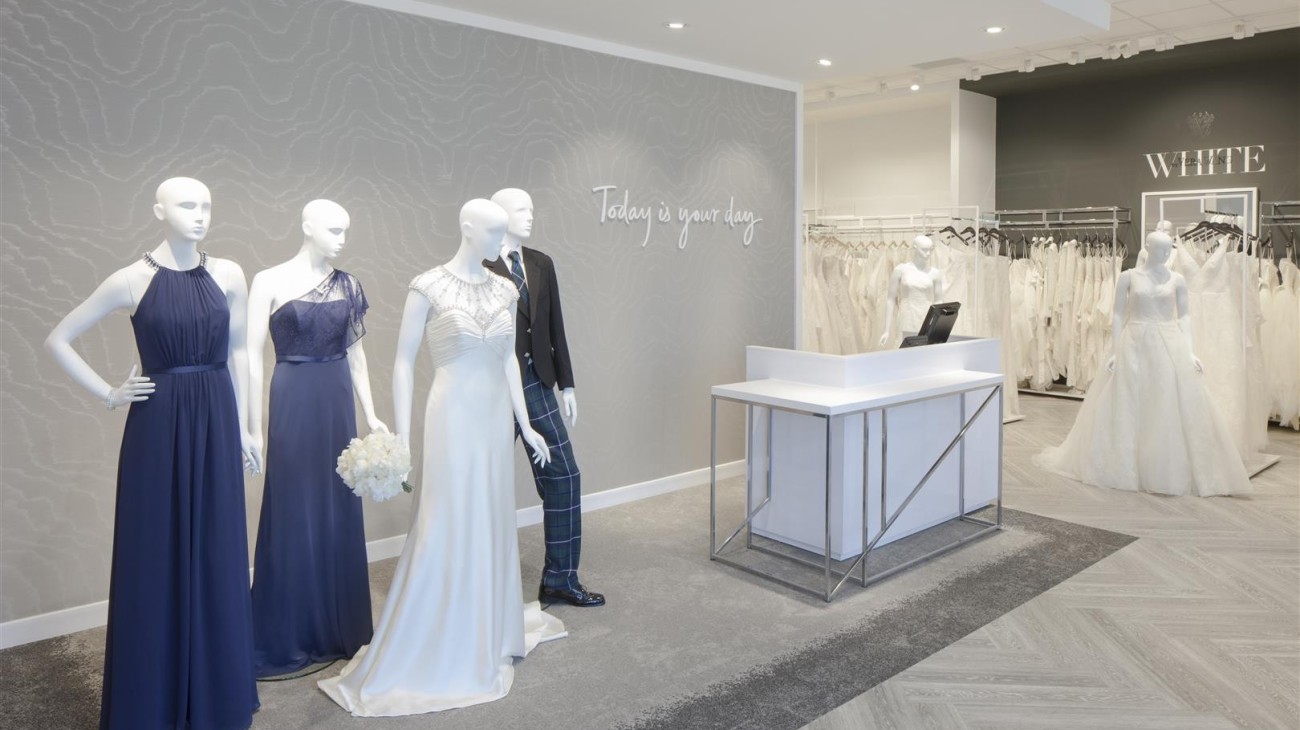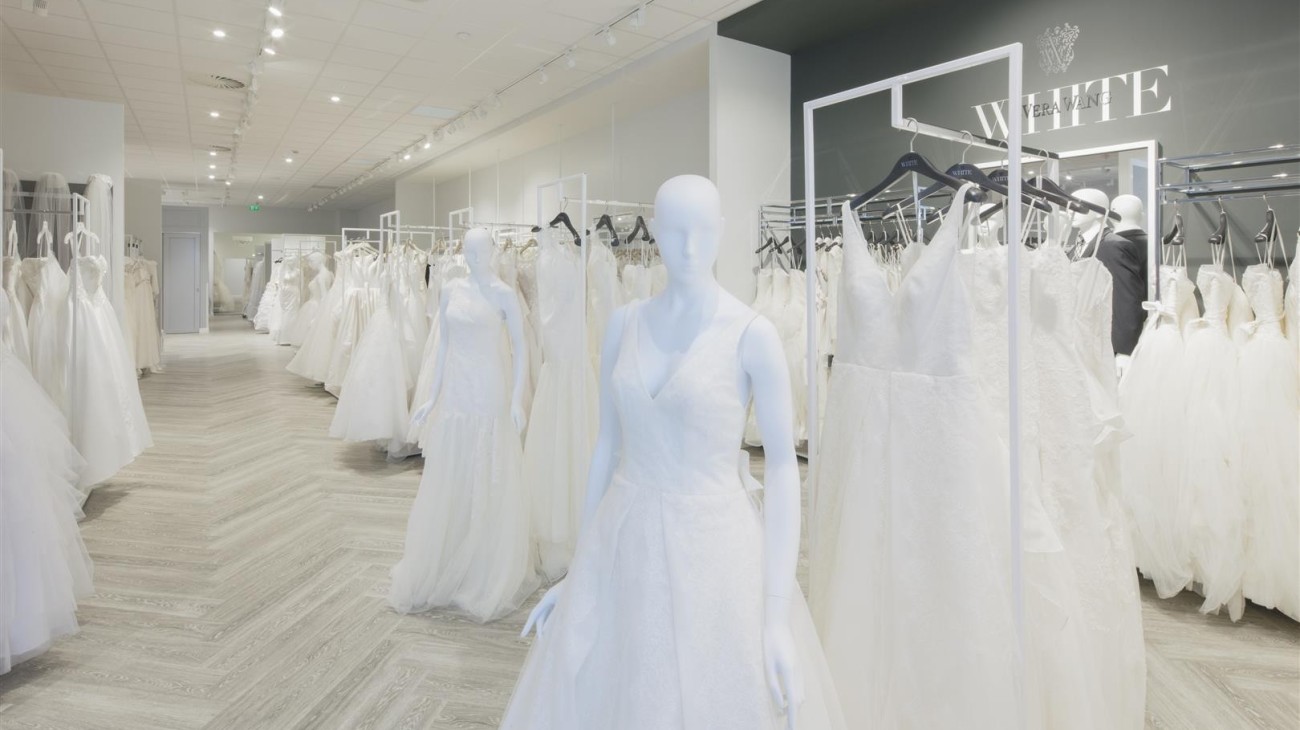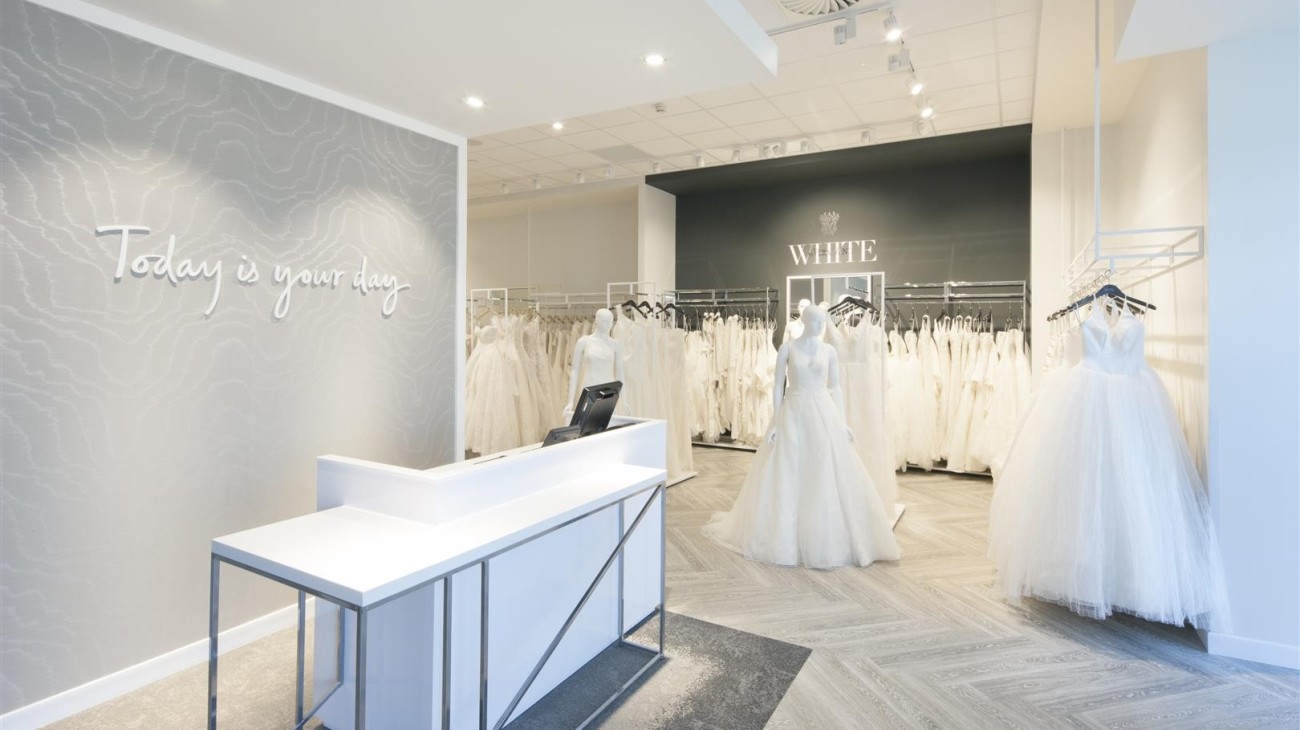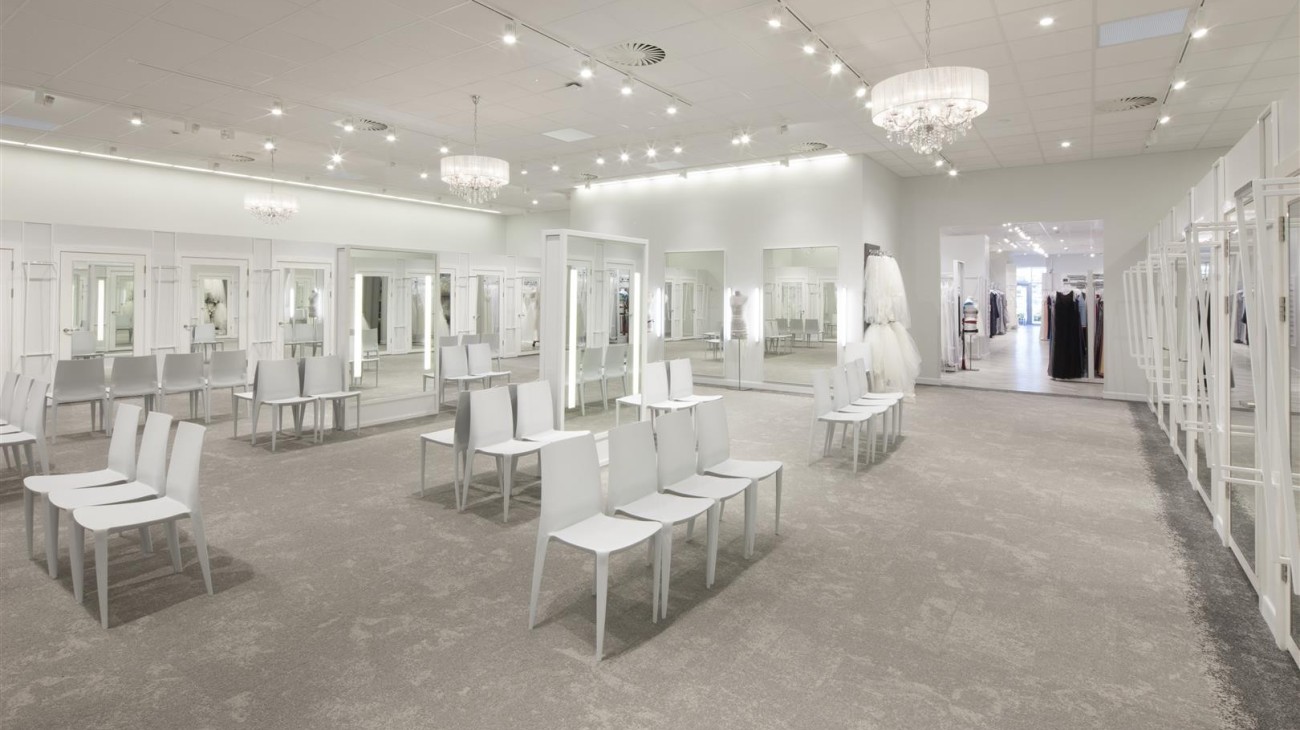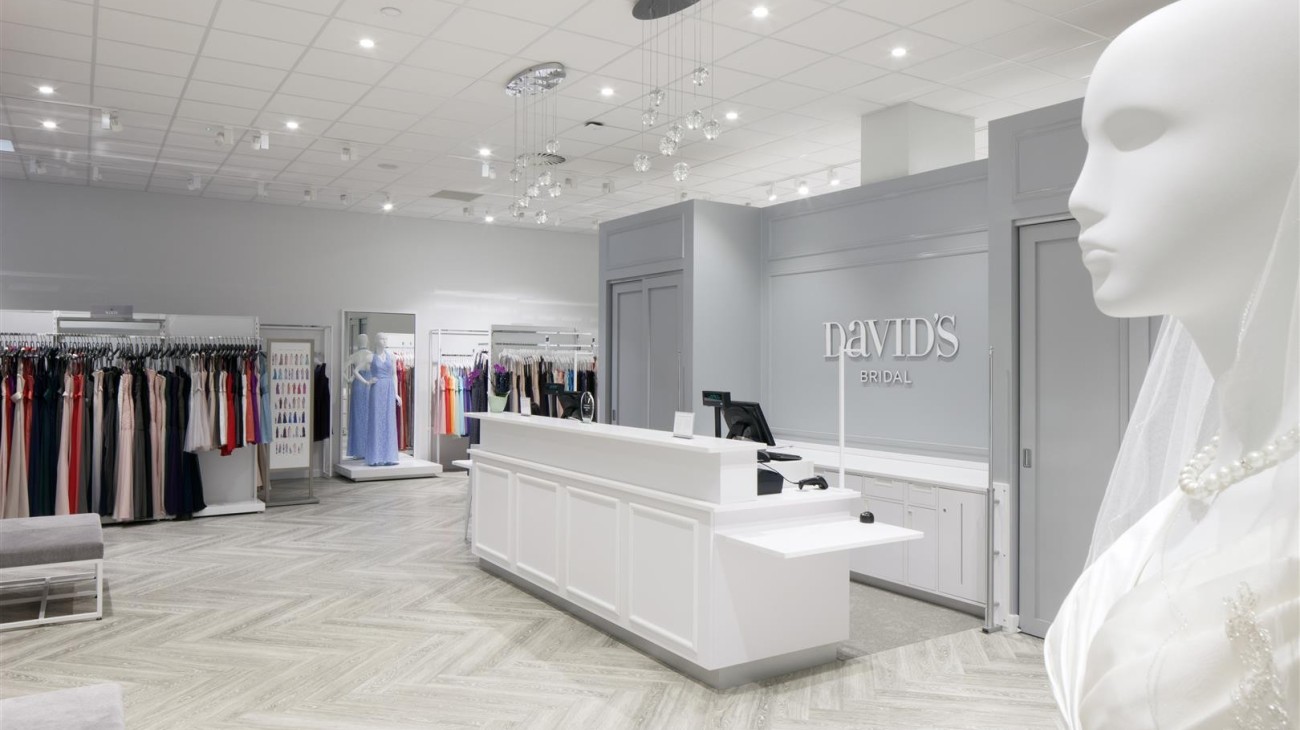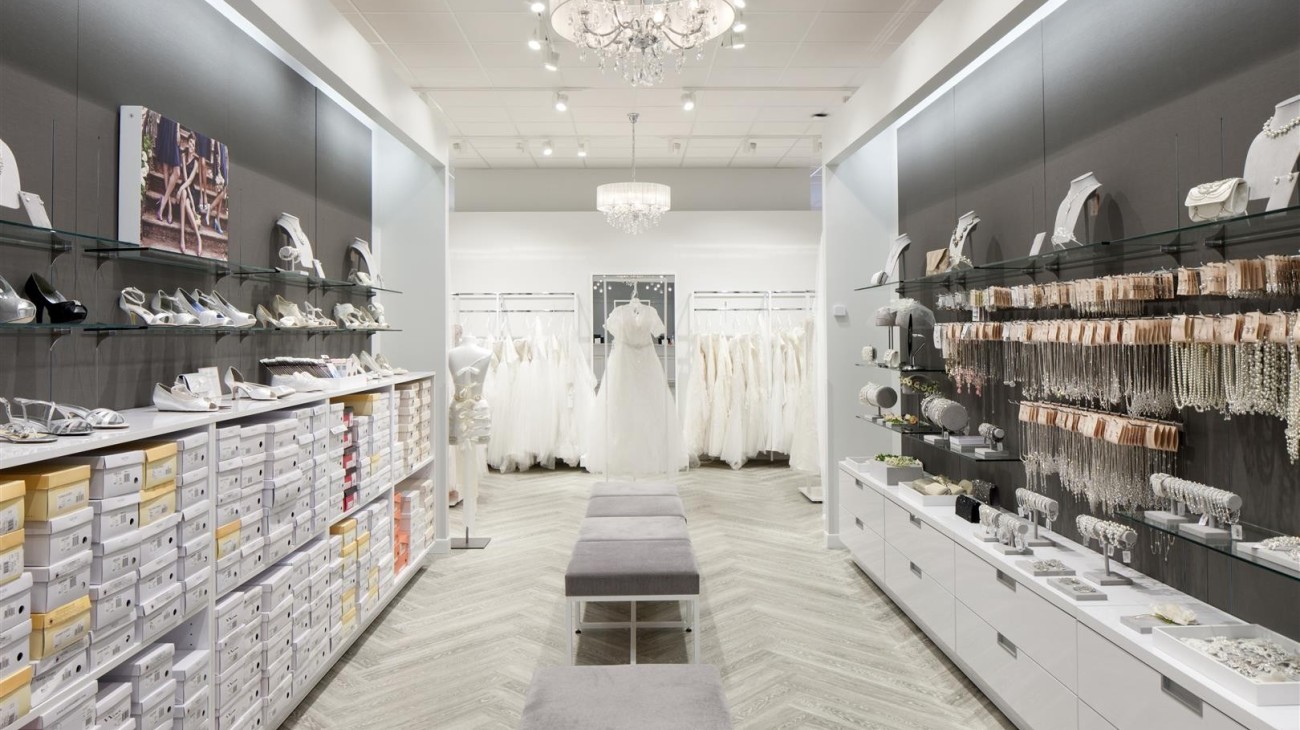 David's Bridal Braehead
Glasgow
Completed: December 2015
Client: David's Bridal
The Team:
Lucy Devereux
Lena Halai
David's Bridal Braehead is the new model for their future stores as they embark on their expansion beyond North America.
David's Bridal is well-established being the largest bridal retailer within the US; having one in four brides dressed by their brands. In contrast the David's Bridal brand is not as familiar within the UK therefore it is important that our design stands out from the competition and emphasises their values and brand.
The store has been designed to create a fun, enjoyable and relaxing experience for the bride and her party. The clean, spacious and comfortable approach to the interiors allows the bride to be at the centre of her experience in preparation for her big day. The crisp grey, white and modern interior creates entire emphasis on the bride and the display of gowns. To create a soft but bright atmosphere CGL implemented a variety of down lighting and spot lighting into the lighting design. The furnishing and fittings installed are consistent with the elegant and clean store design.
The dresses are all located to front and centre of the store, not hidden away as in various bridal boutiques. The fitting rooms are spacious and non-intrusive but open to a clean space with surrounding large mirrors to get a complete sense of the outfit. The shoes and accessories are displayed in an elegant and accessible area to provide inspiration for each individual customer's style.
Related Projects

View All Projects