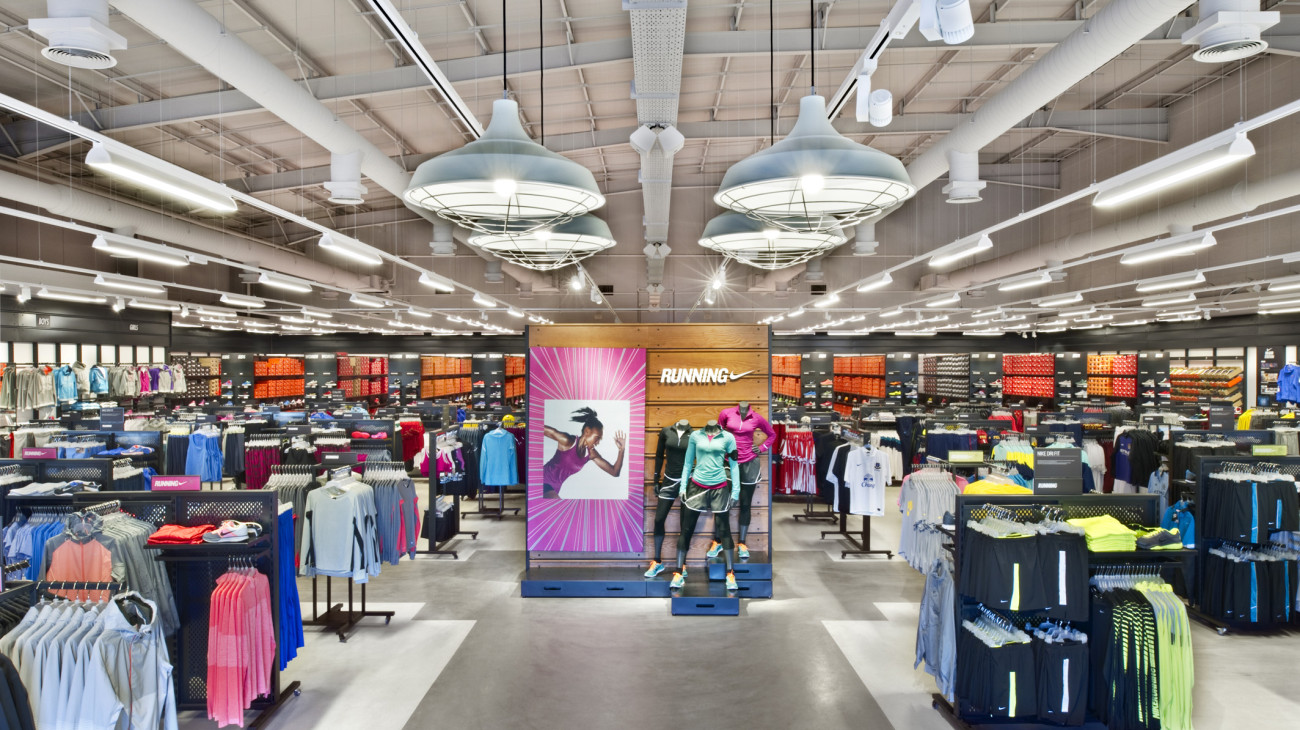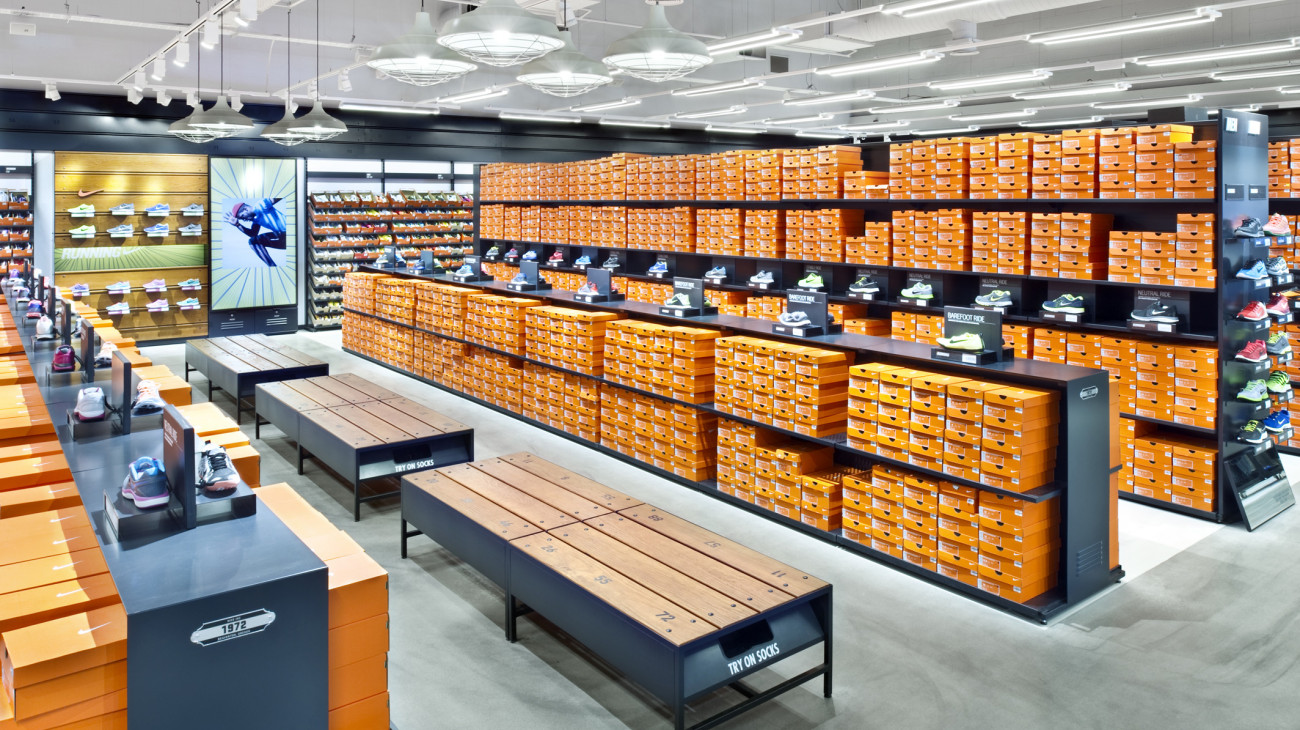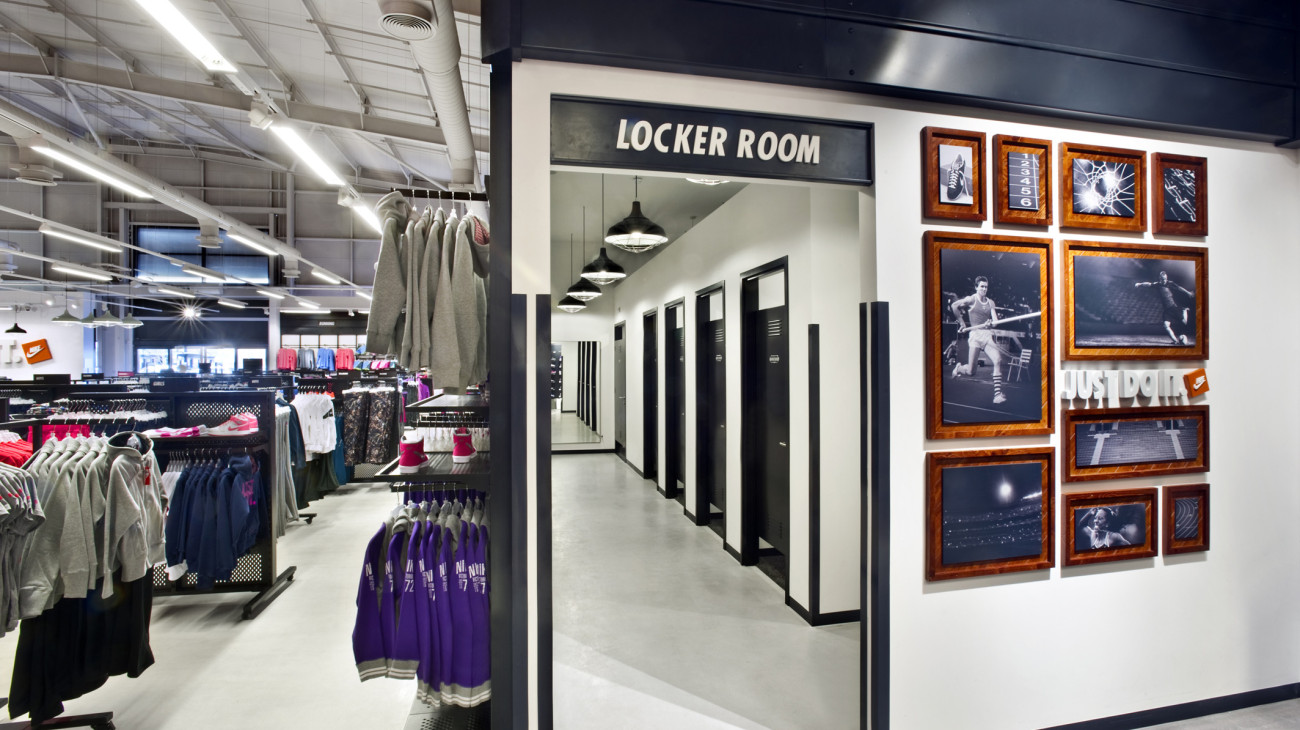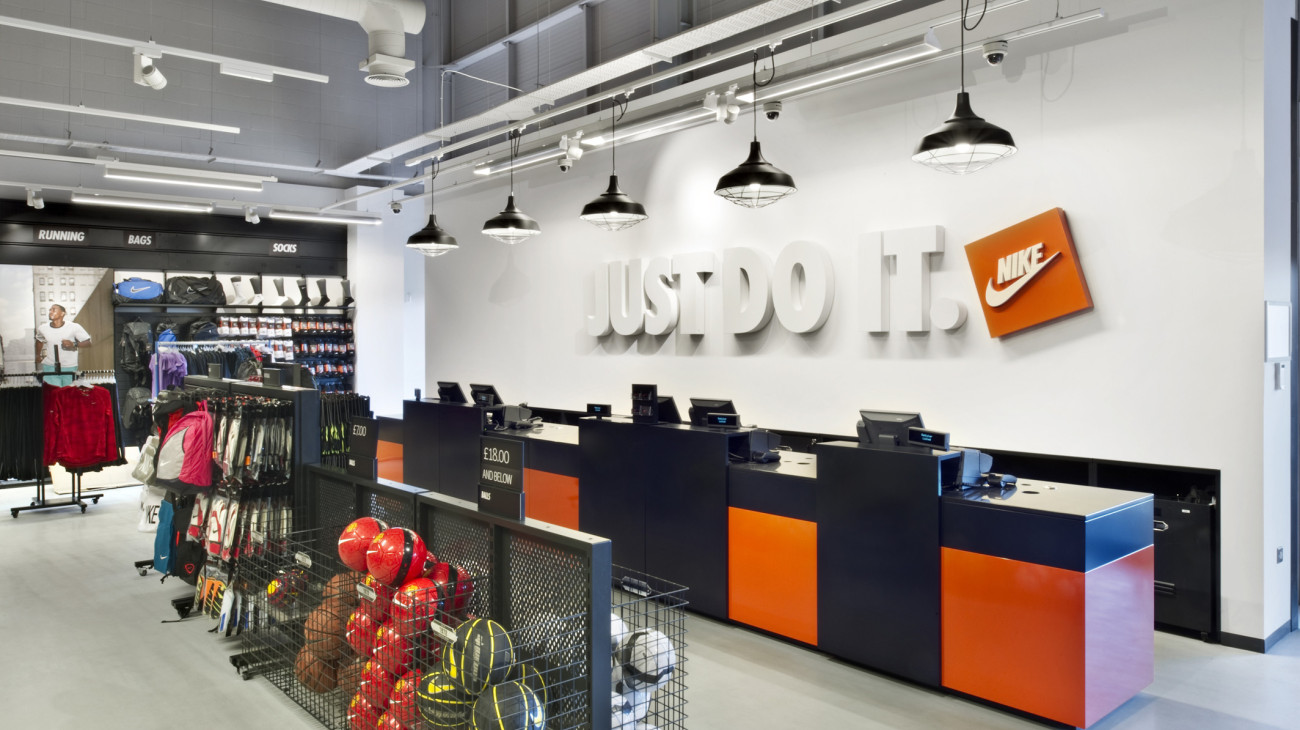 Nike Factory Store
Norwich
Completion: 2012
Client: Nike EMEA
The Team:
Andrzej Gierak
The Nike Factory store in Norwich Riverside Retail Park is the largest Factory Store for Nike in the UK and the first to 'achieve' a Gold Certification under the LEED environmental assessment.
With the intention to roll out a gold standard rating for their entire EMEA region stores, Nike have chosen CGL to take the designs further and develop a blueprint for future success. The Build required a significant investment by CGL and other stakeholders to pre-plan for, interpret and adopt LEED measures even while the latest LEED standard IDC V4 was still being developed

As a result, the former JJB Sports unit with an area of 1411 square metres has been fitted out to Nike's exacting standards as to their FS 2.0 Brief. Working with Deloittes as LEED consultant the store incorporates Water and energy saving technologies including a lighting management system giving full control over each of the sales area luminaires, and reducing energy usage in back of house areas with lower lighting levels and proximity sensors. Additional LEED measures included; energy monitoring systems to read off the power usage for each of several electricity uses; Carbon dioxide monitoring and air quality control measures including warning systems on supply air fans.
Related Projects

View All Projects