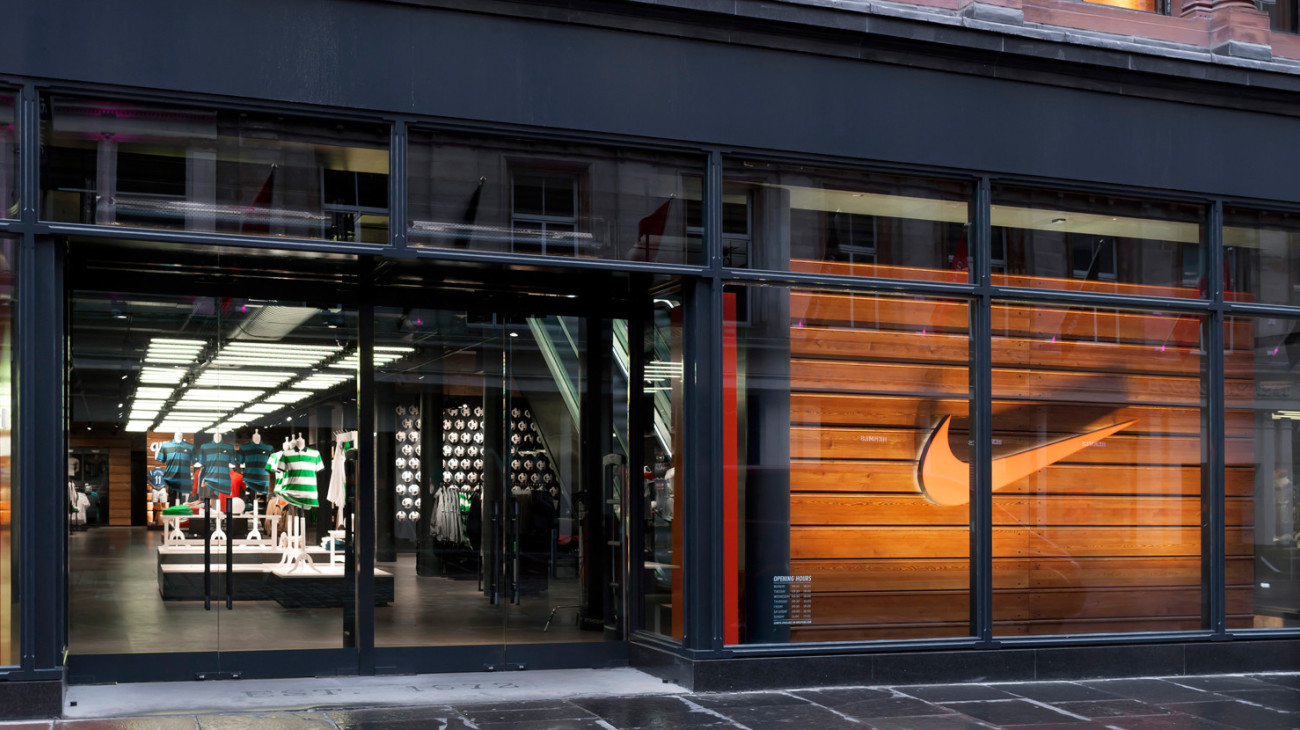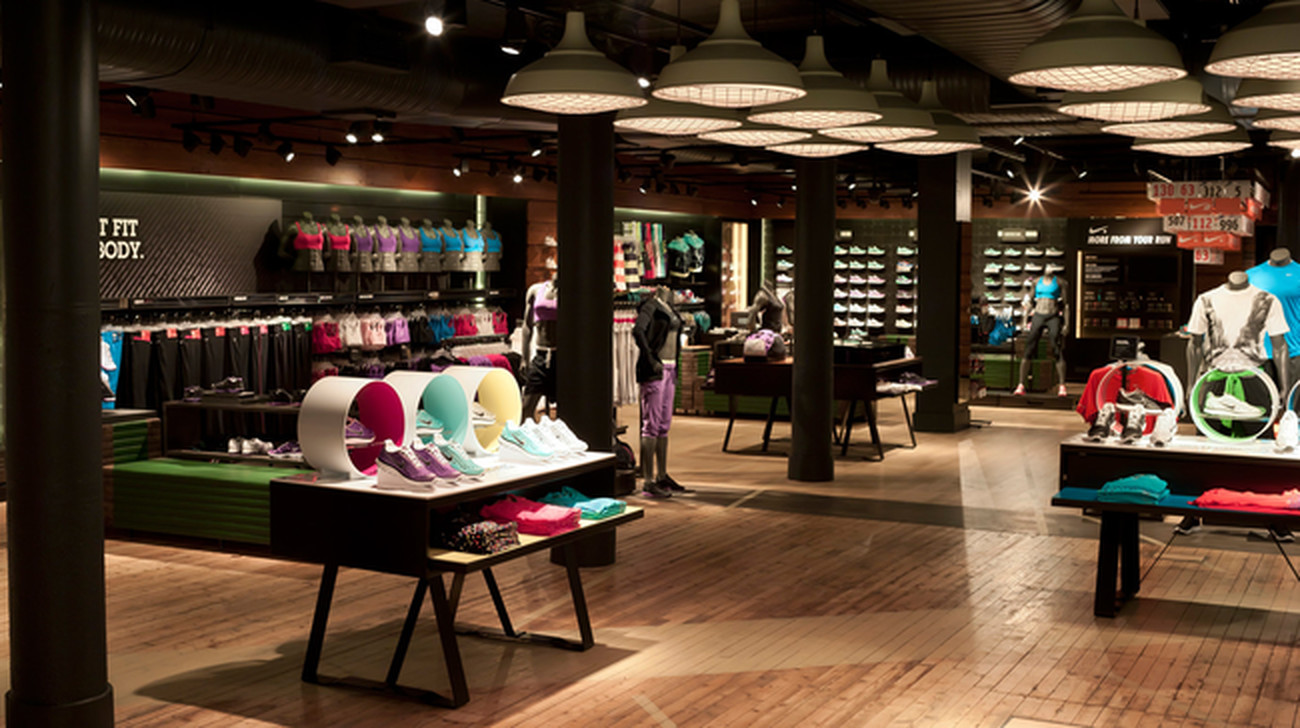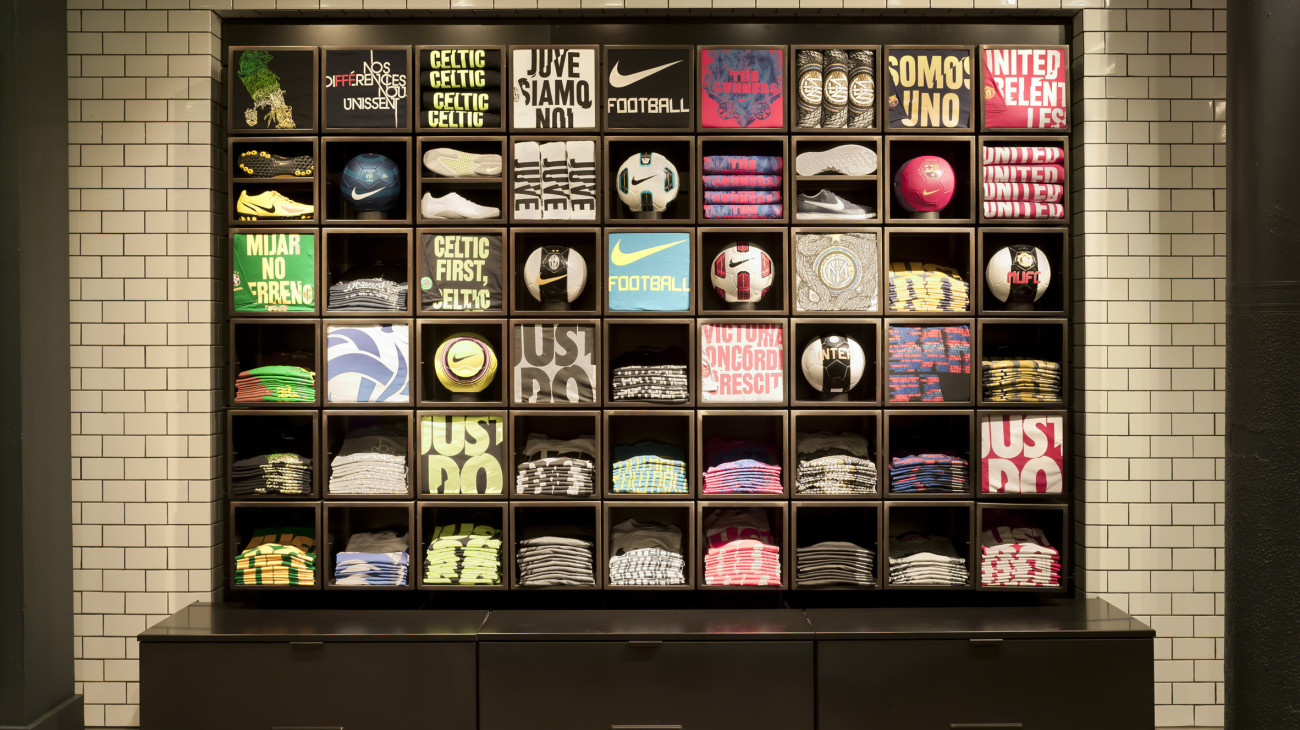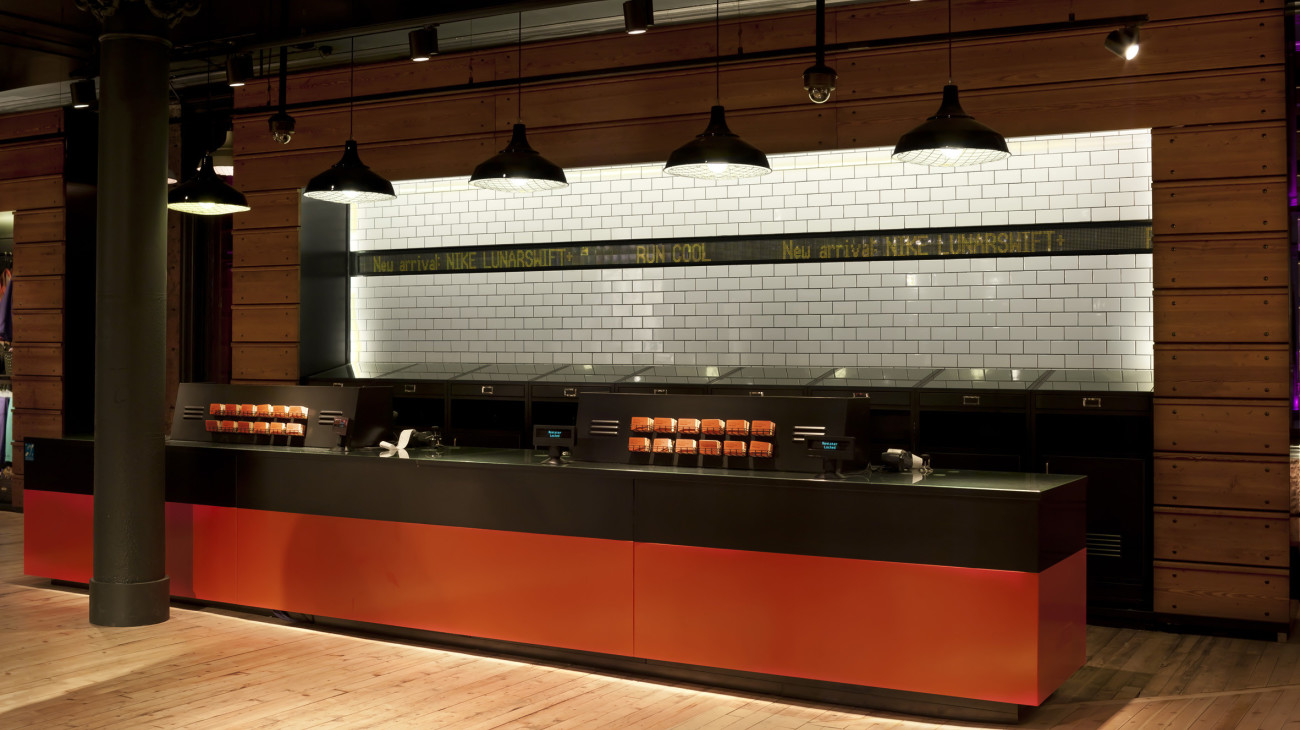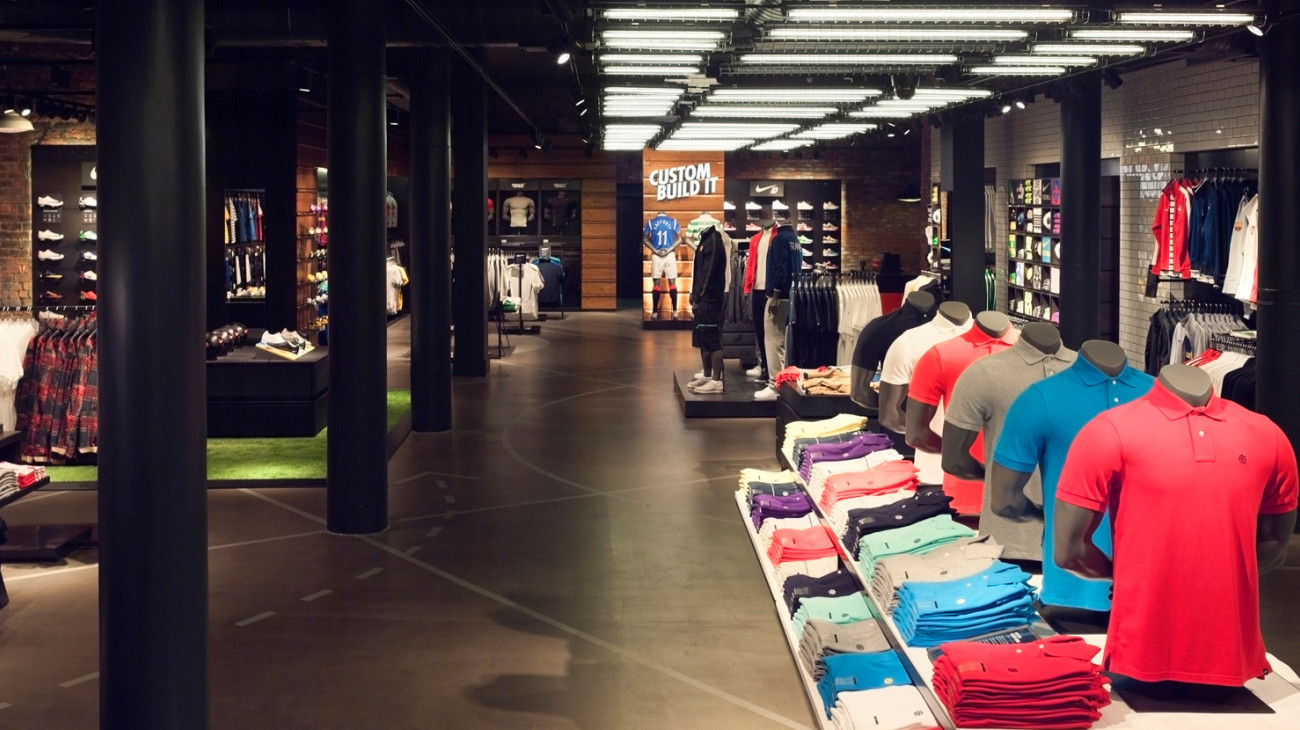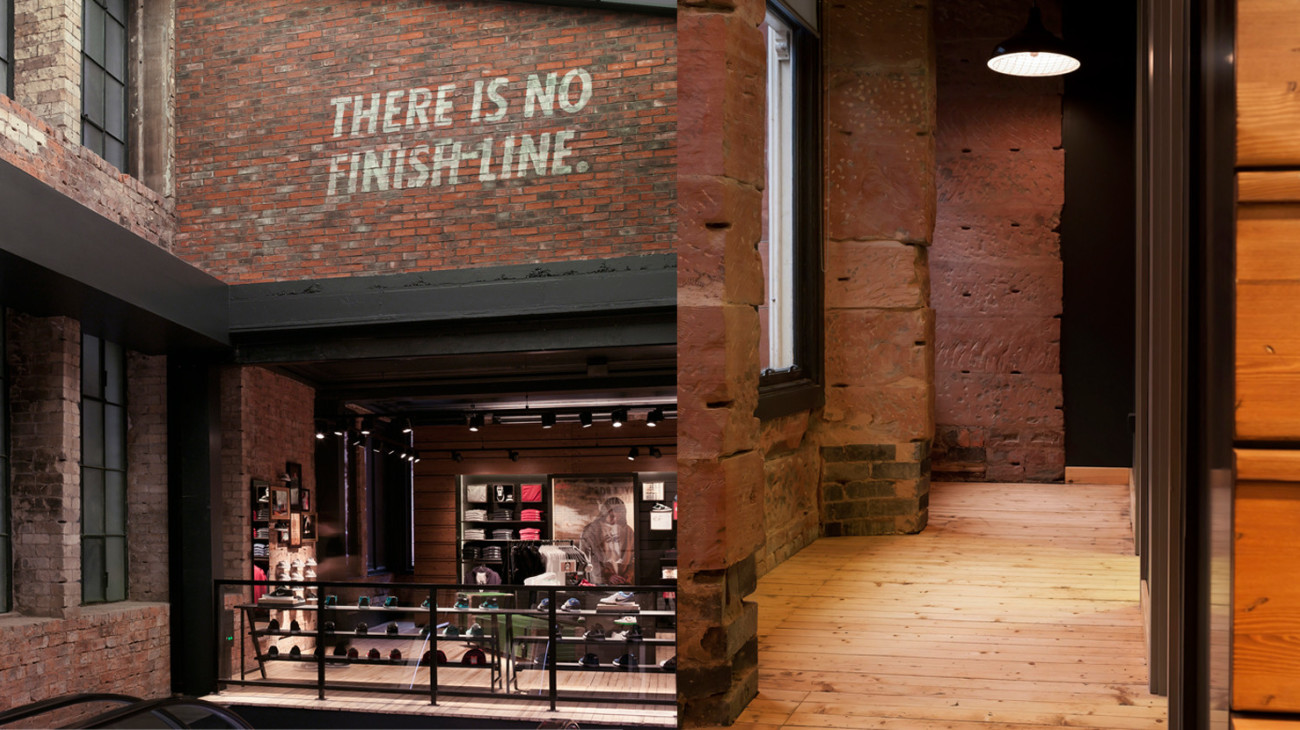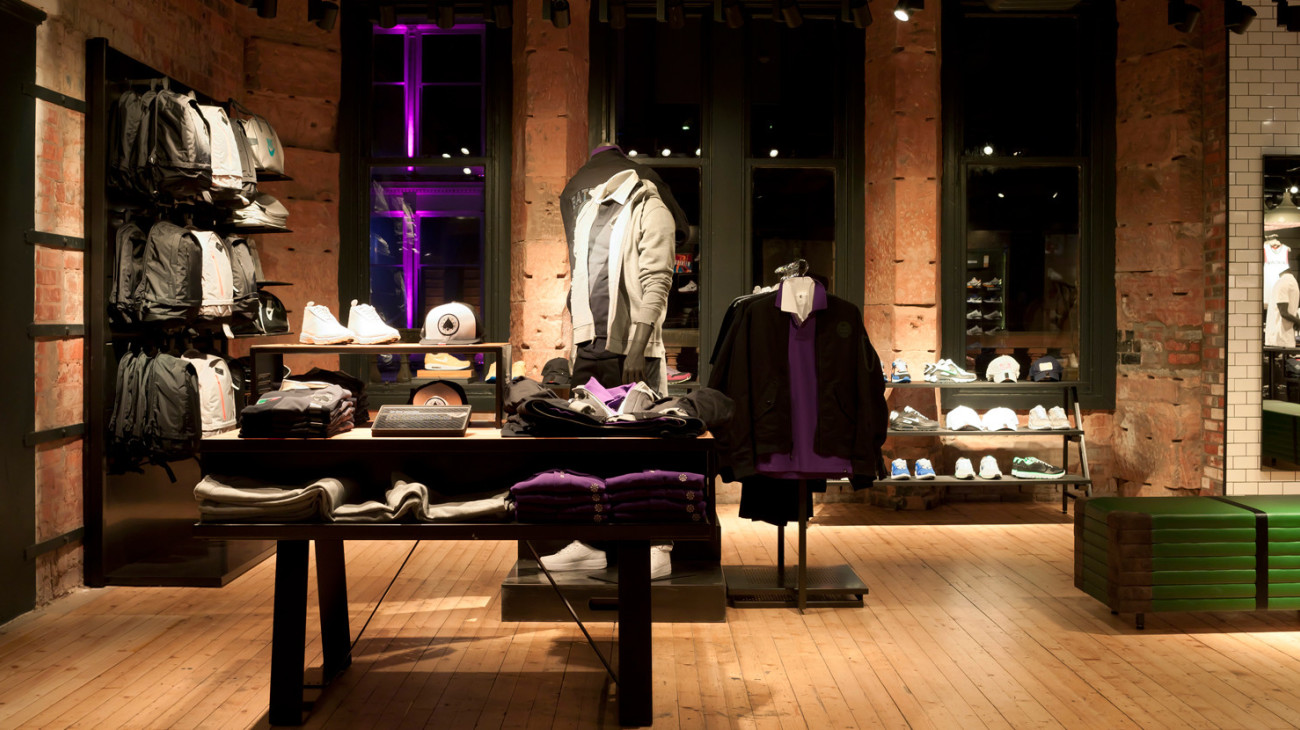 Nike Glasgow
Buchanan Street, Glasgow G1
Completion: 2011
Client: Nike EMEA
The Team:

Featured
Working with Nike, CGL have carefully refurbished this Grade B listed building in Glasgow. The new Nike store in Glasgow occupies a 2,230 sqm, Grade B Listed building on Buchanan Street. One of Nike's largest stores in Europe, it is a vibrant addition to Scotland's busiest shopping street.
Careful negotiations were carried out with Glasgow City Council and Historic Scotland to ensure the design of the unit met with Nike's aspirations of a flagship store, but also preserved this historic building.
The approach to the design was to embrace the historic elements of the building whilst clearly expressing the new insertions and communicating Nike's sporting heritage. Large areas of brickwork and stonework have been exposed and pilasters and ceilings have been restored along with areas of the original timber floor and this sits comfortably alongside Nike's current Field House concept of polished concrete floors, timber bleachers and strong, visual graphics.
The entire ground floor is dedicated to football, with running, women's, action sports and basketball located on the first floor and staff accommodation and amenities on the second floor.
Escalators to the first floor have been located in a spectacular three storey void that is flooded with light from a huge wall of windows a that have been restored as well as from a lit false skylight above.
Related Projects

View All Projects