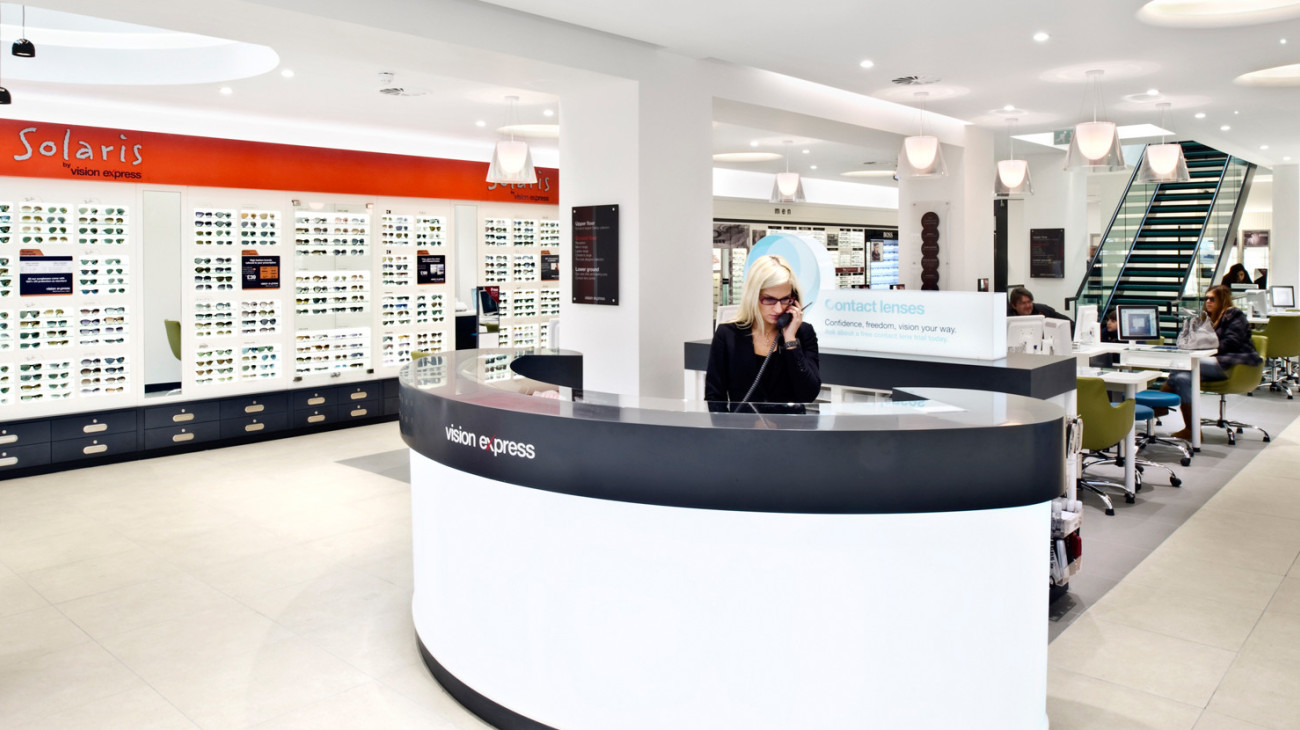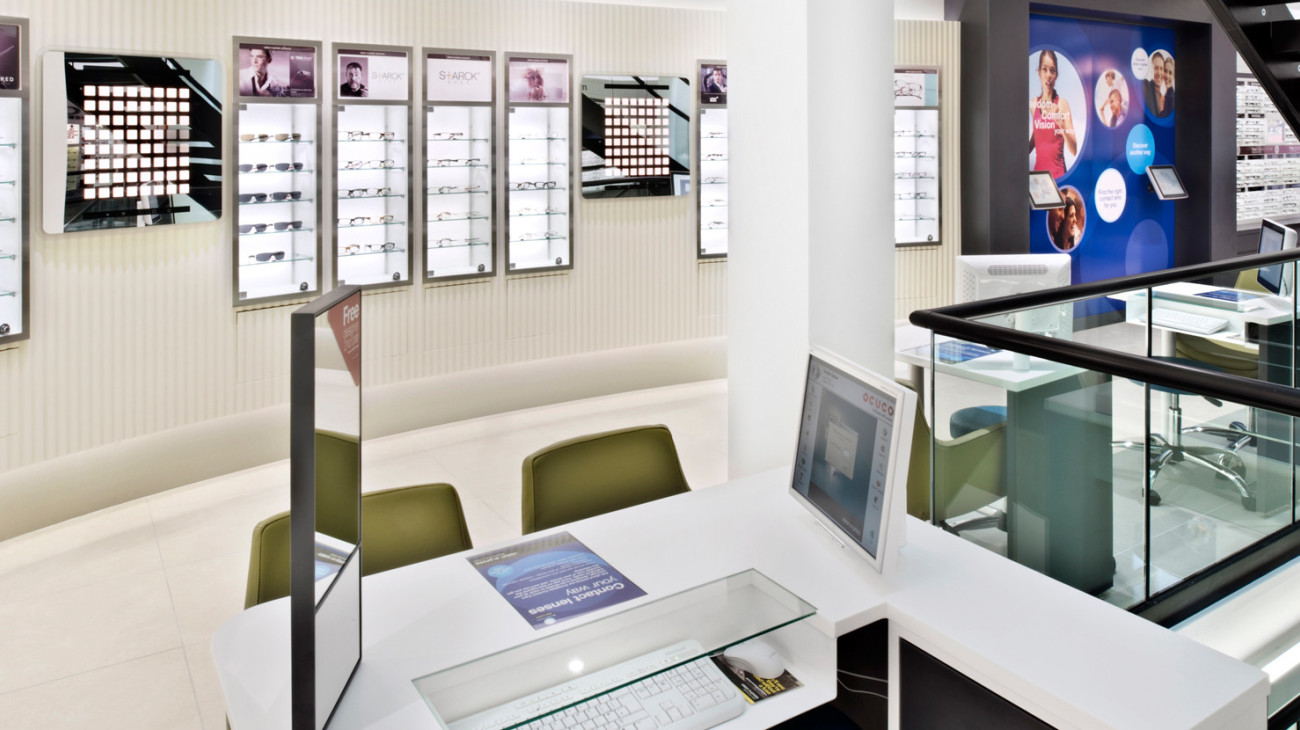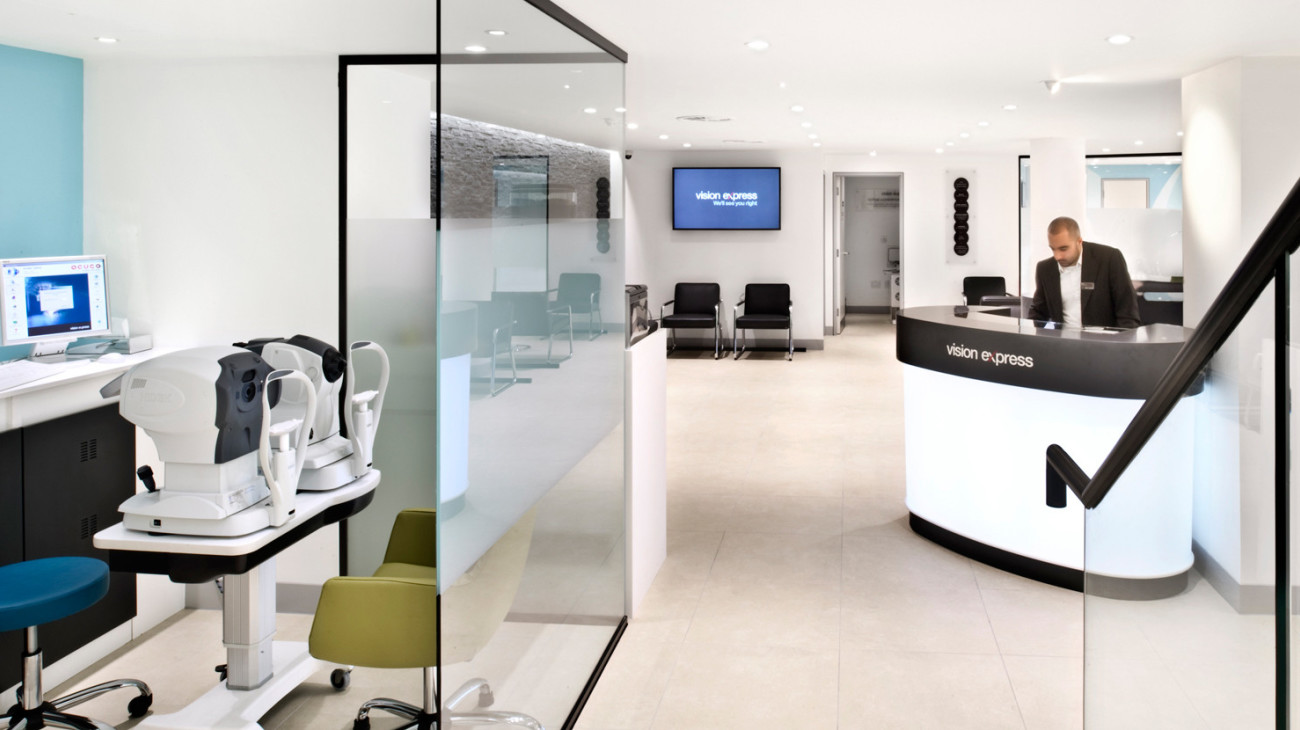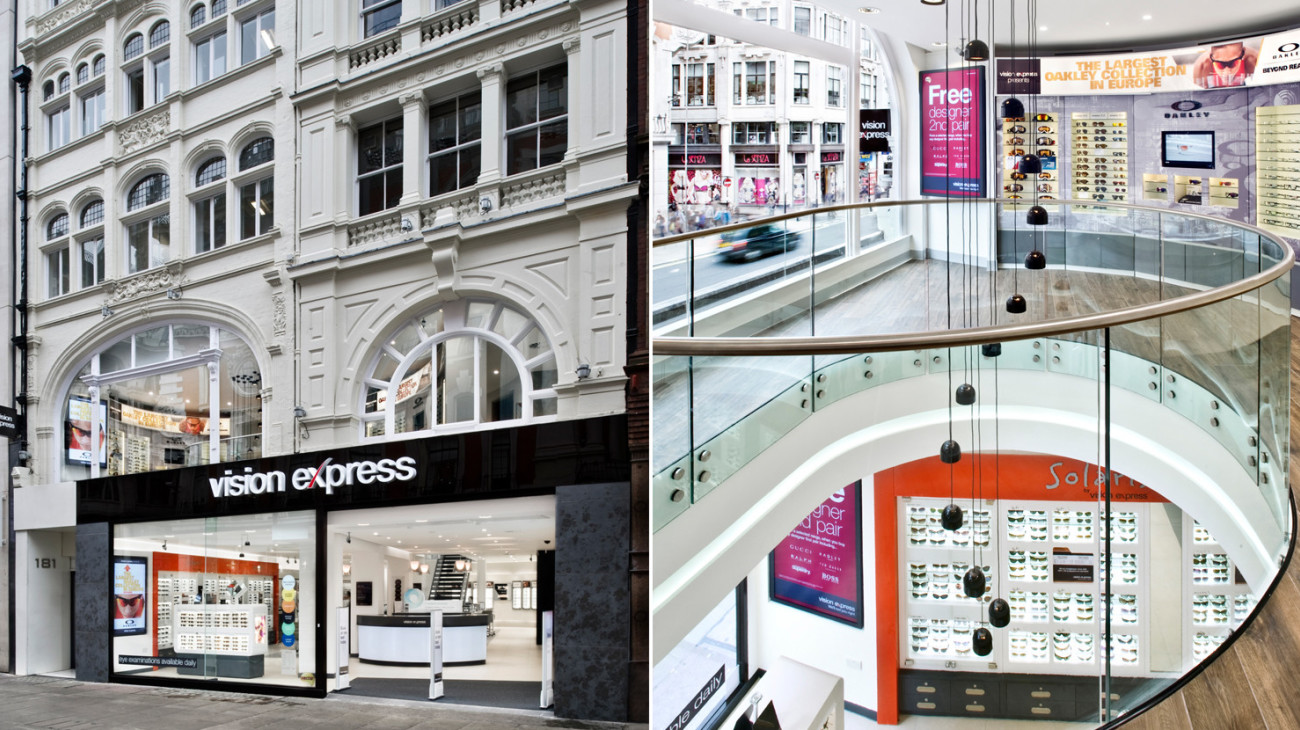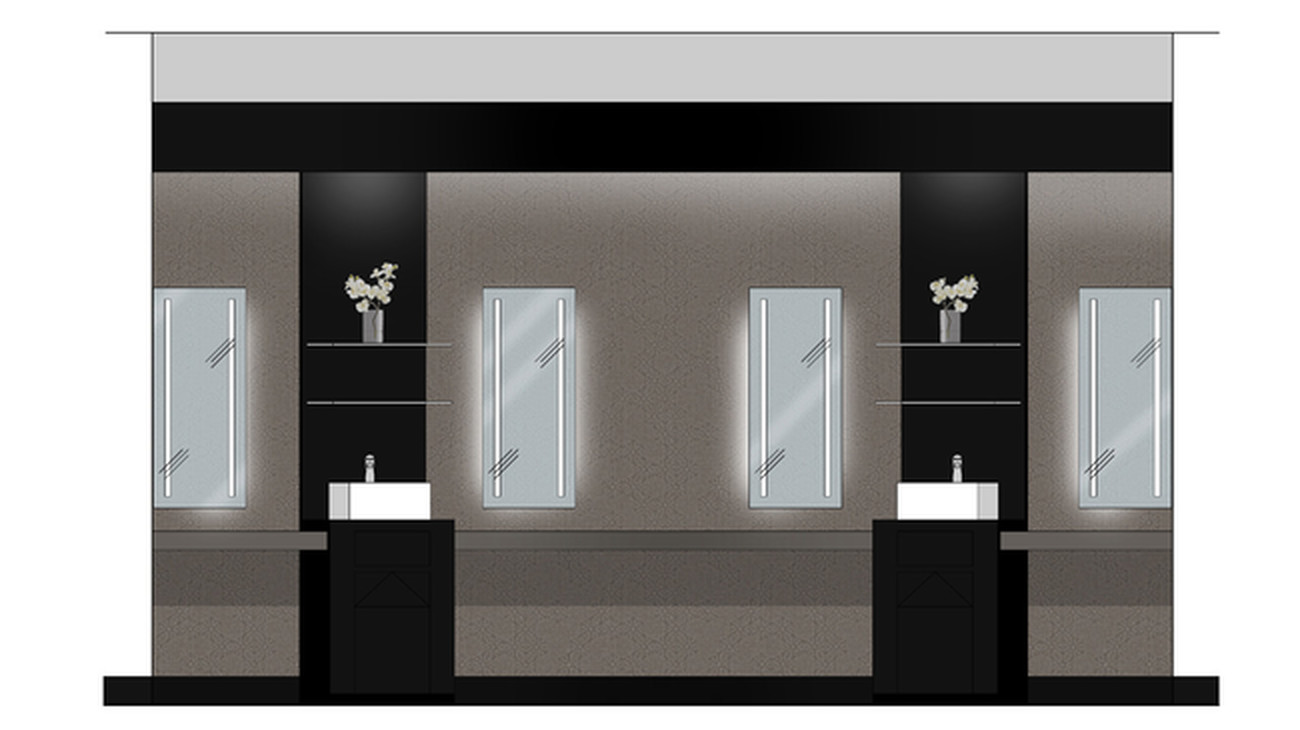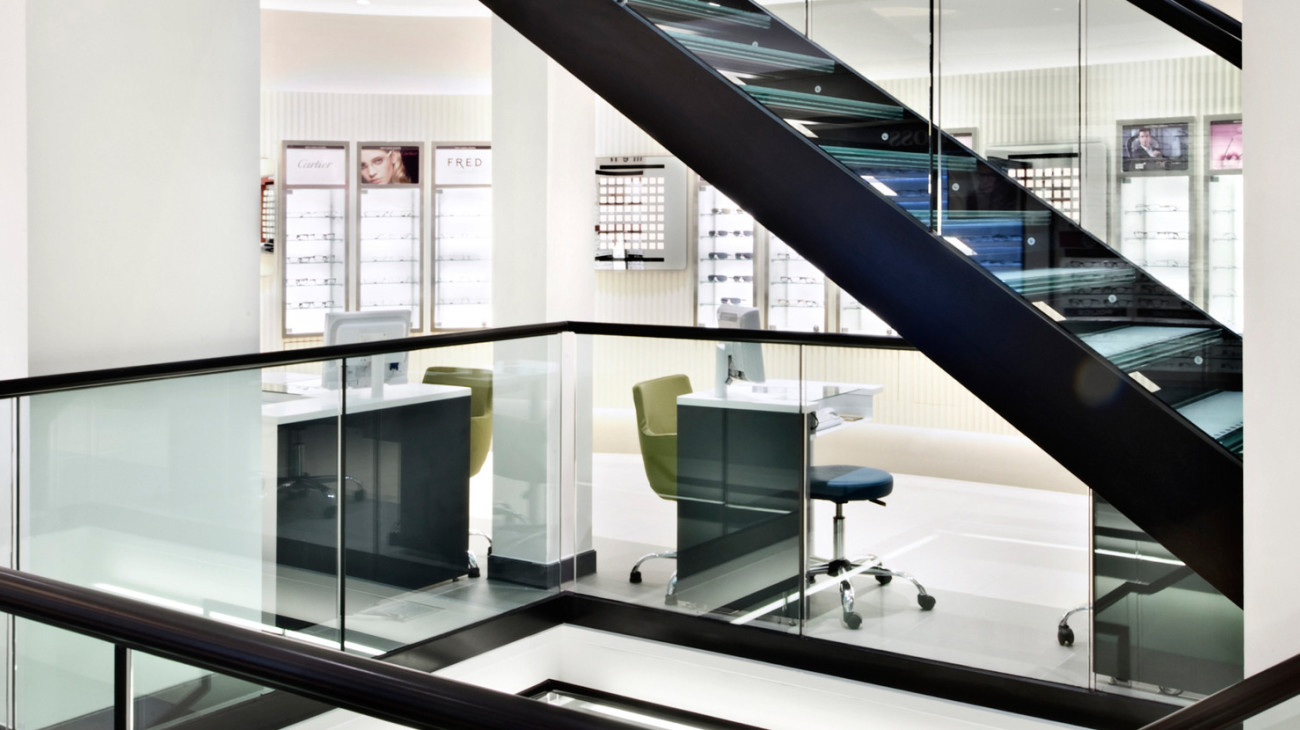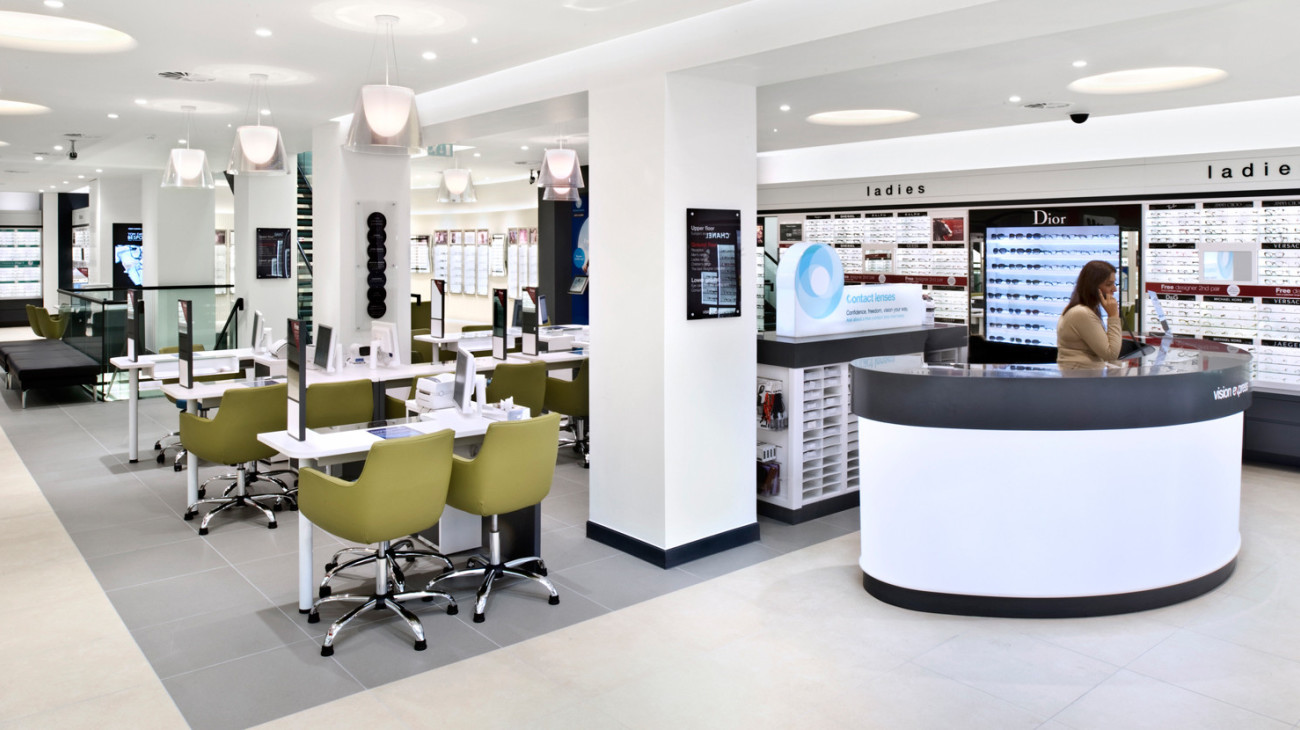 Vision Express Oxford Street
Vision Express Oxford Street
181 Oxford Street, London W1
Vision Express secured the lease on a new property on Oxford Street that afforded the opportunity to create a flagship store for the brand and provide a template for future stores as the chain grows across the UK. The brief was to provide an environment that would showcase the best the brand has to offer in products, technology and customer experience, containing a number of different display areas and facilities for glasses and optical care.
The approach was to ensure that the space was opened up as much as possible and to make navigation and the customer journey as fluid and simple as it could be. The three floors are now linked by a new glass staircase that has been inserted into the middle of the store travelling down to the eye care clinic, and up to the first floor in a space that has been created by glazing over a light well at second floor level in the centre of the building.
The new Oxford Street store offers a significant step forward for the brand that is growing its market share in a highly competitive market. With a customer driven design and careful consideration of foot flow, every aspect of the customer experience has been reviewed to provide a template for exemplar customer service and gratification.
Innovative fixtures and material include a bespoke designer frames display in ribbed white Himac with up and down lighting, OLED mirrors from Phillips, next generation ceramic tiling and embroidered wallpaper made from recycled plastic have been implemented to create unique retail environment for the 21st century.
Related Projects

View All Projects