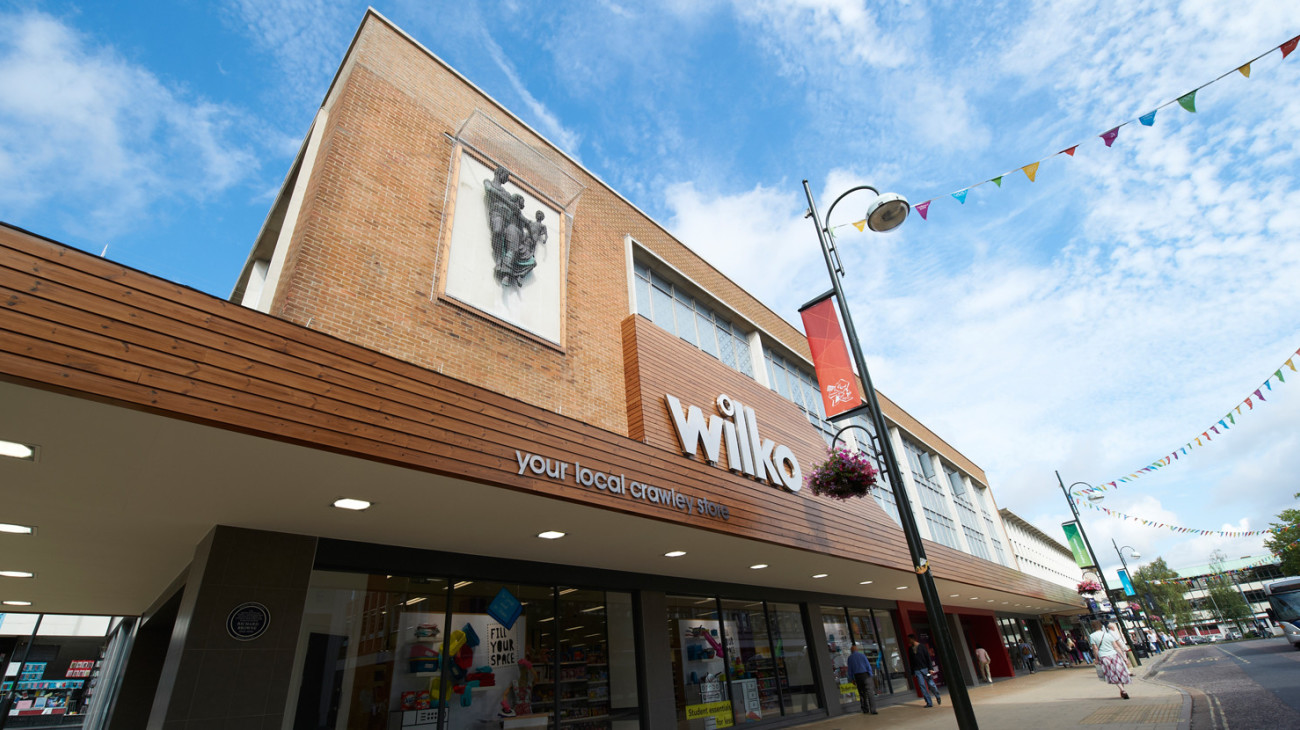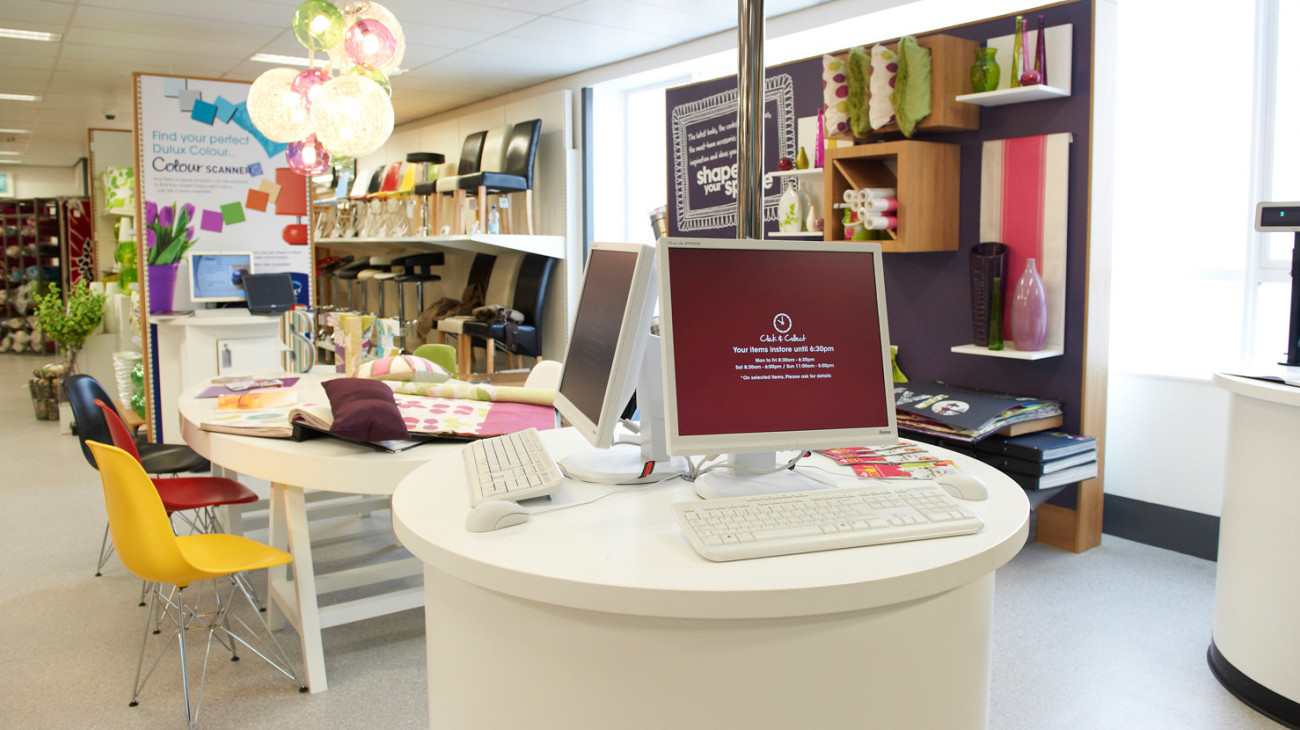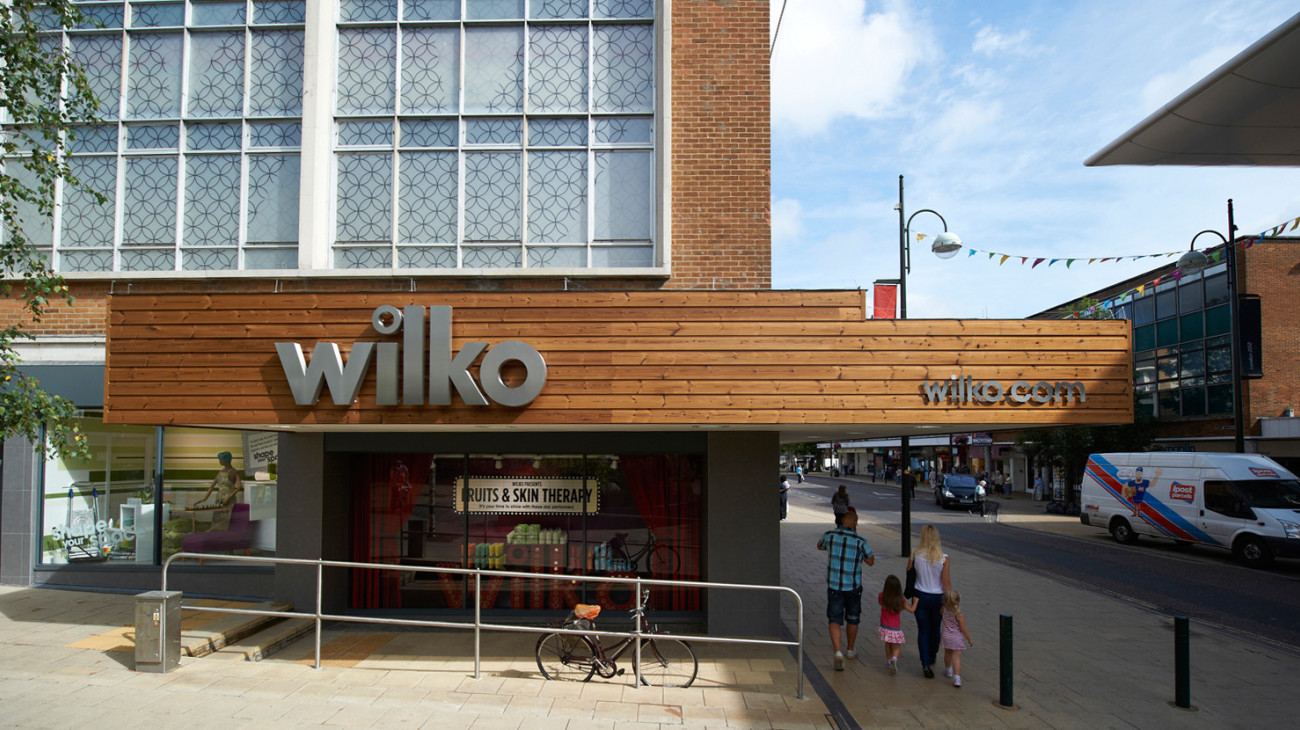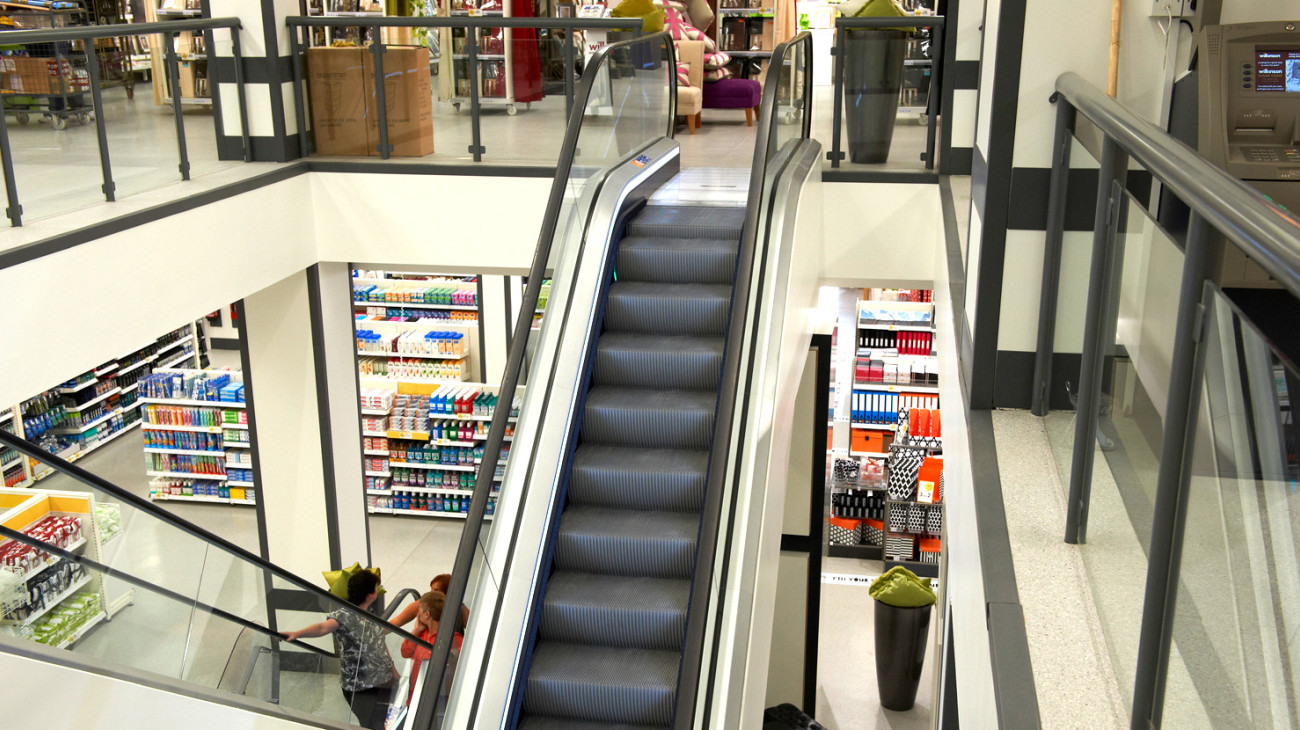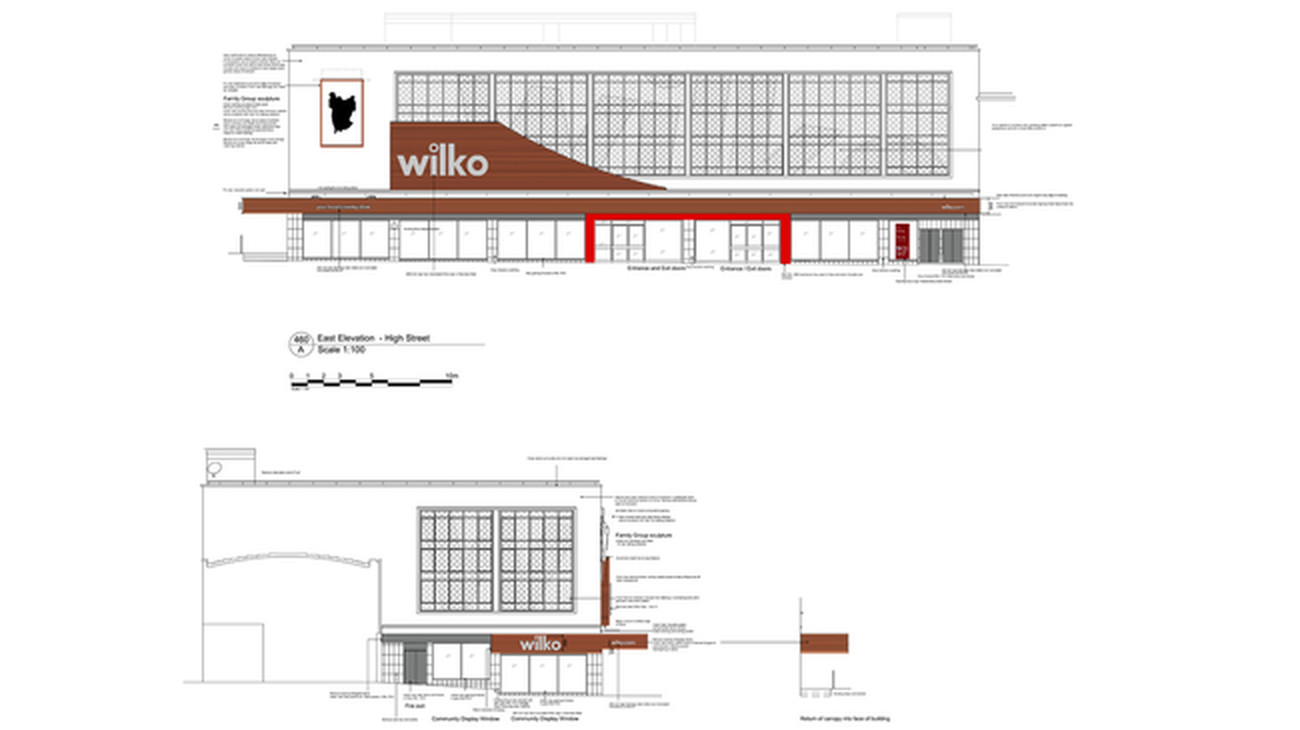 Wilko Crawley
West Sussex RH10
CGL developed the design of this new look Flagship store for Wilko in the Centre of Crawley. The existing unit being an impressive 1960s stand-alone department store, Wilkinson asked CGL to undertake an extensive external refurbishment and repair programme, installing new natural materials under their new 'Wilko' name.
New large signage and graphics were used externally and internally in a radical £2.1 million fit out to provide a new flagship store. The unit was an existing standalone 1960s Department Store building with a significant presence in the high street and its own 'Family Group' sculpture on the façade. CGL developed external fascia treatments and graphics to enhance the building and to promote Wilkinson in a new sustainable palette as 'Wilko'.
As part of the external refresh, the store and its original early style curtain walling and Portland stone features were cleaned and repaired to their original appearance. The scope of design was then further developed with colorful internal merchandising and a new graphical appearance. The whole building was stripped out back to a shell and refitted with new escalators and lift and a new suite of offices and staff facilities, including regional management, on the top floor. CGL with Wilkinson also developed new Click and Collect facilities at the rear for online orders and multichannel trading.
Related Projects

View All Projects