Salman Mahmed
BSc (Hons), Dip Arch
Architect
Salman is an architect in our residential team, having joined CGL in 2012. Working with various developer clients, his strengths lie in attention to detail and an ability to work closely with the contractor, ensuring quality of design and construction to meet the client's needs.
Salman attended the London Metropolitan University to complete his Diploma in Architecture and subsequent RIBA Part III. Since achieving his qualifications, he has been working as a project architect within our resi team, running small-to-large scale projects spanning new build, refurbishments and conversions. Starting with the planning stages of a project, Salman will often see his projects all the way through to practical completion.
Salman's portfolio includes refurbishment projects located in the vibrant Brompton Quarter of London's South Kensington for client South Kensington Estates. Other recent work includes 5-8 Anglers Lane in the conservation area of Kentish Town. This project is comprised of an office-to-residential conversion, creating 27 quality apartments for the private market; it is currently in the Phase 2 construction stage. Salman's valuable knowledge and experience in working with existing buildings will help to extend the life of this former Victorian factory, which is much loved by local residents.
Our project at 447 Edgware Road in North London is currently under construction for a new basement and ground apartment situated in a tightly constrained site. Salman is delivering this project, which comes with a number of challenges relating to access, overlapping property ownership and ground conditions. In order to meet the budget and programme targets, this has required a significant level of coordination and communication with the client and contractor from the outset.
Salman has been equally instrumental in the development of a proposal for 24 self-contained flats for a light industrial / workshop residential scheme currently on site at the Peartree Business Centre. While working closely with the client to meet budgeting needs, he also acted as a key point of contact for the contractor and building control inspector. This will help to achieve a building regulation approved scheme that implements his design and technical knowledge and experience.
In addition to his day-to-day role, Salman enjoys playing football and was a member of the winning 2014 CODEP Cup Football Charity Tournament CGL team.
Salman also has a great interest in humanitarian relief and has aided in the regeneration of sites devastated by the 2006 Tsunami by rebuilding homes in South Thailand.
He will be the CGL First Aider as of 2017.
Featured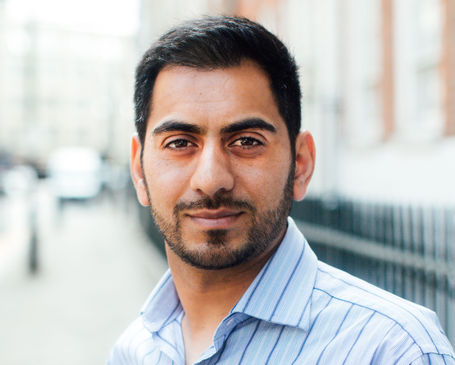 Related Team Members
View All People