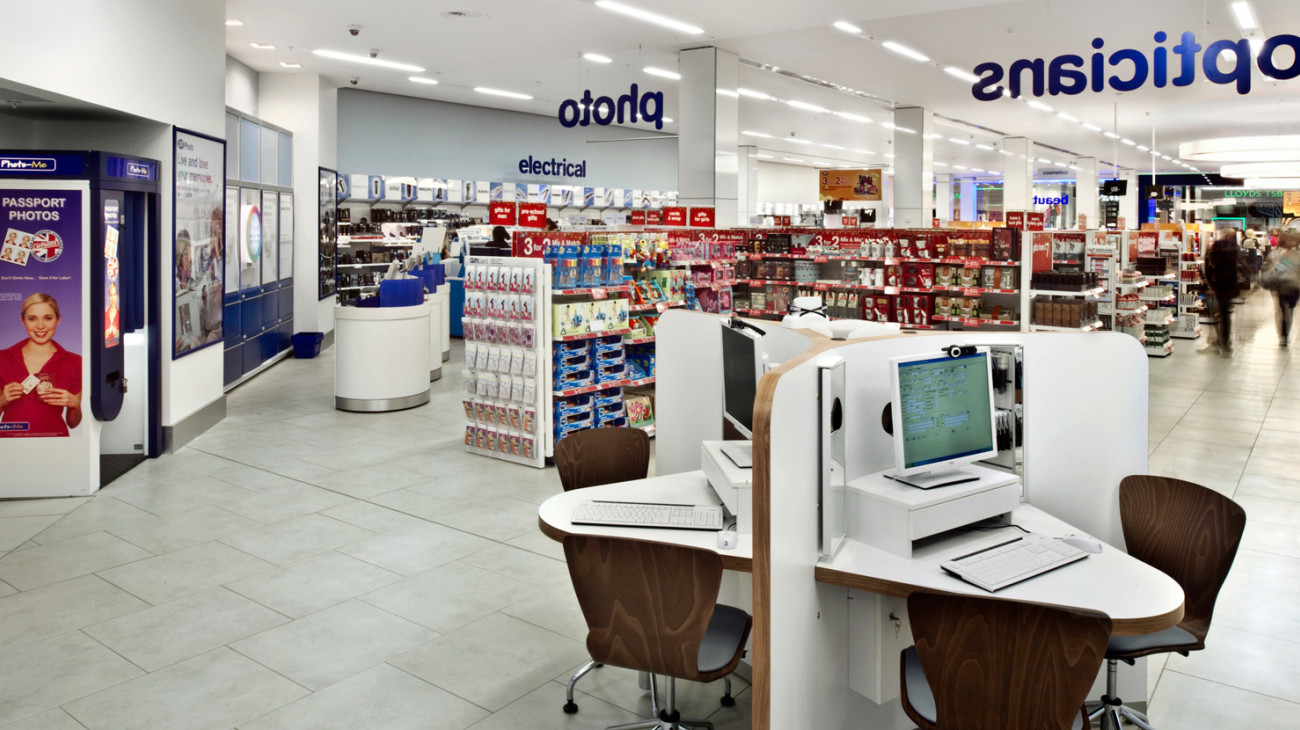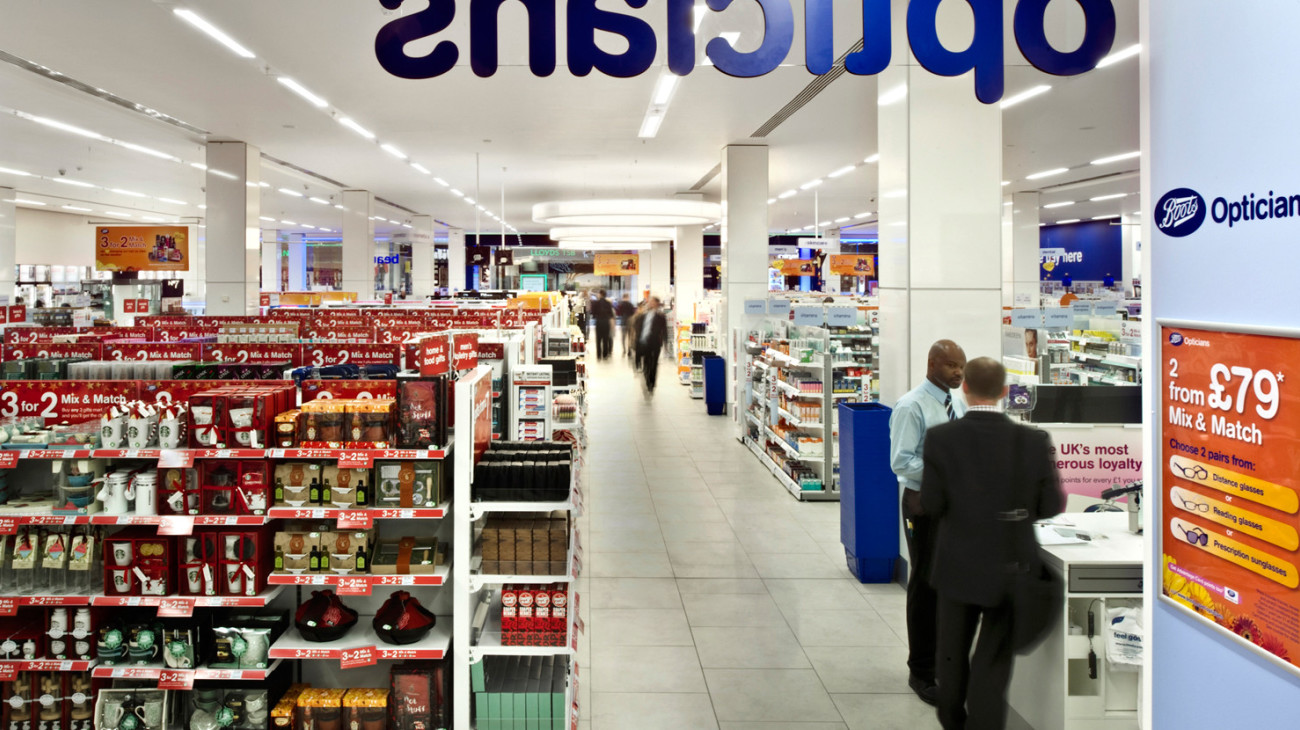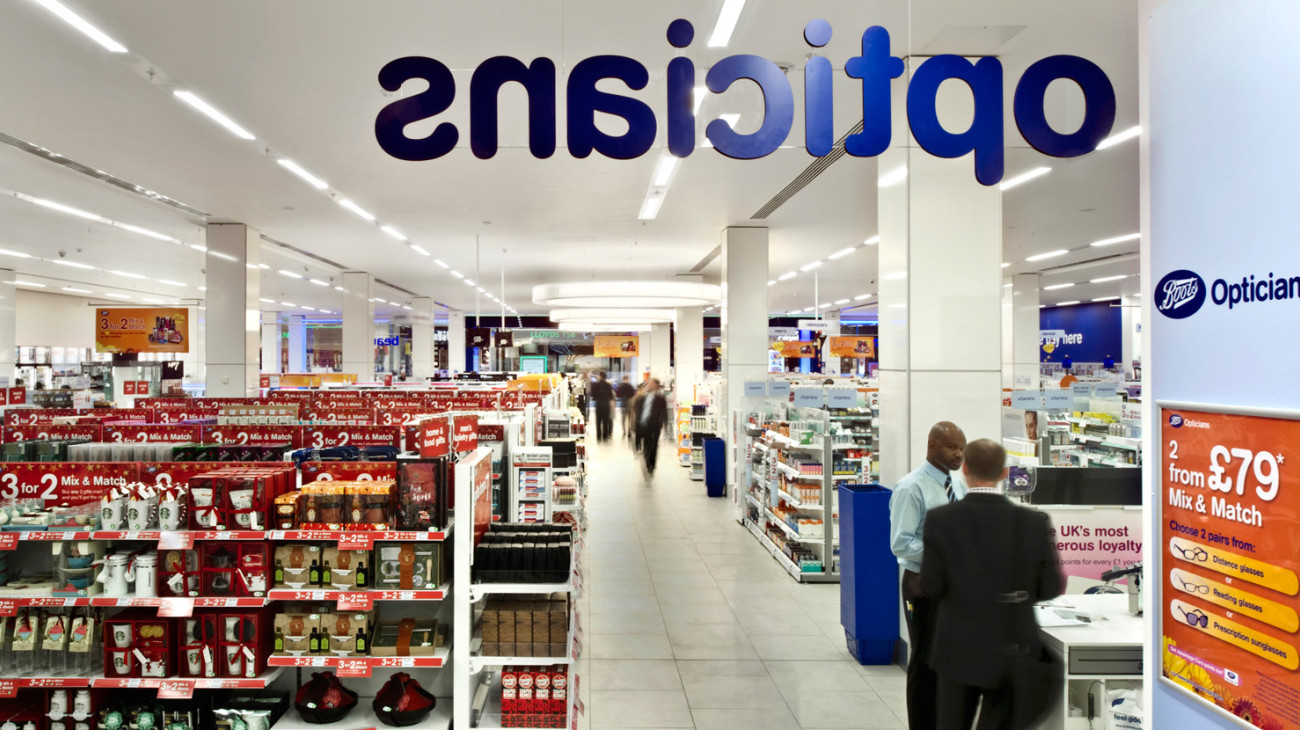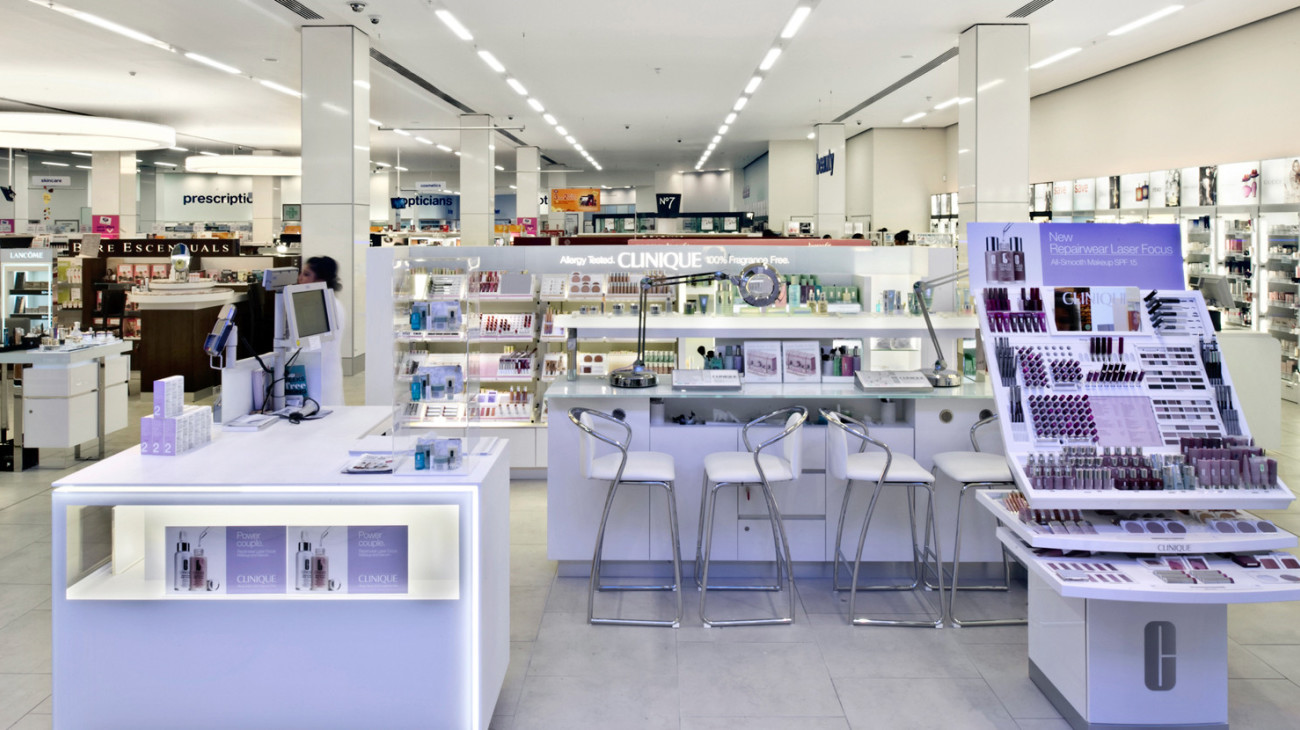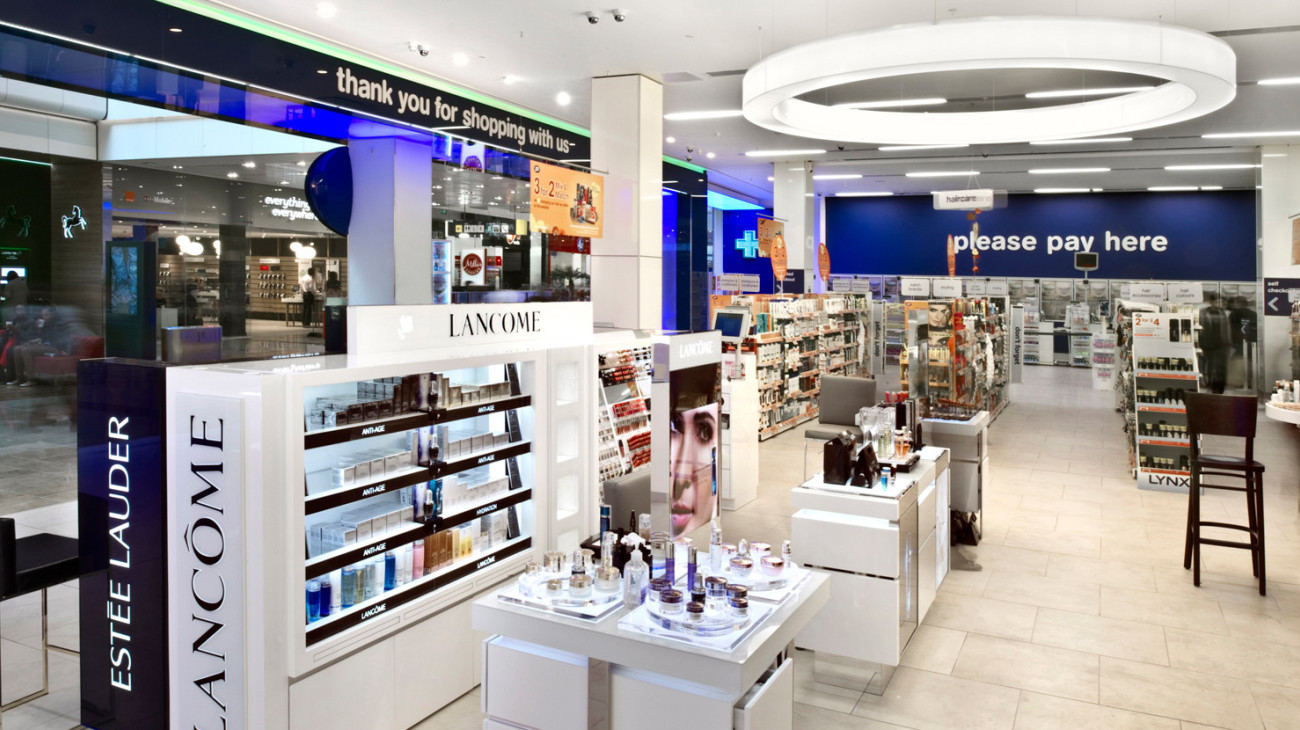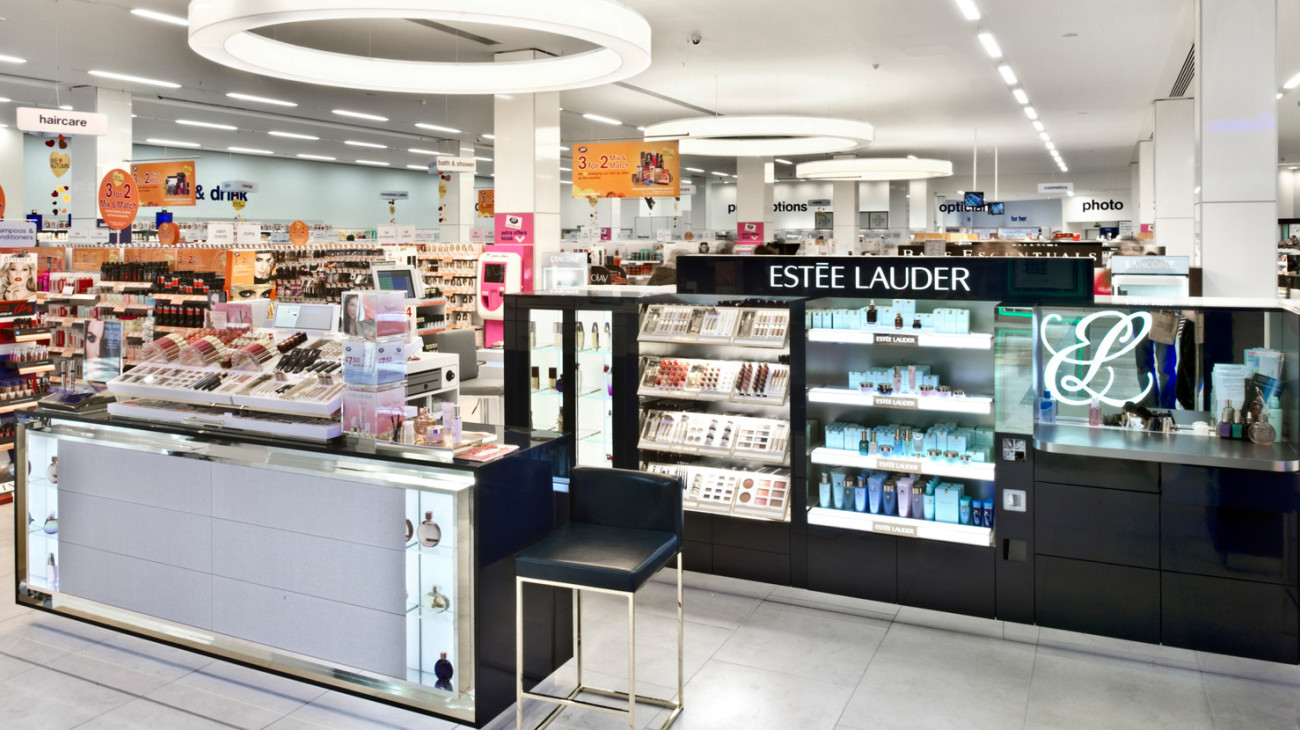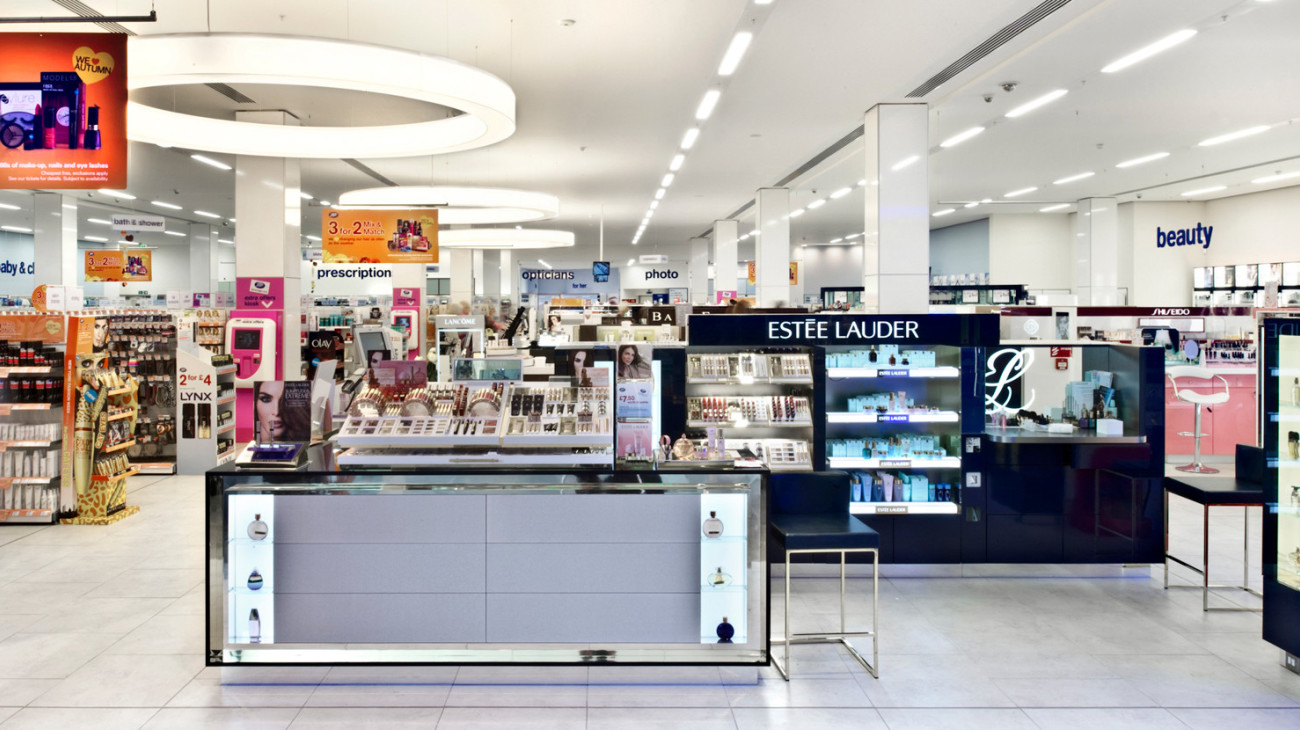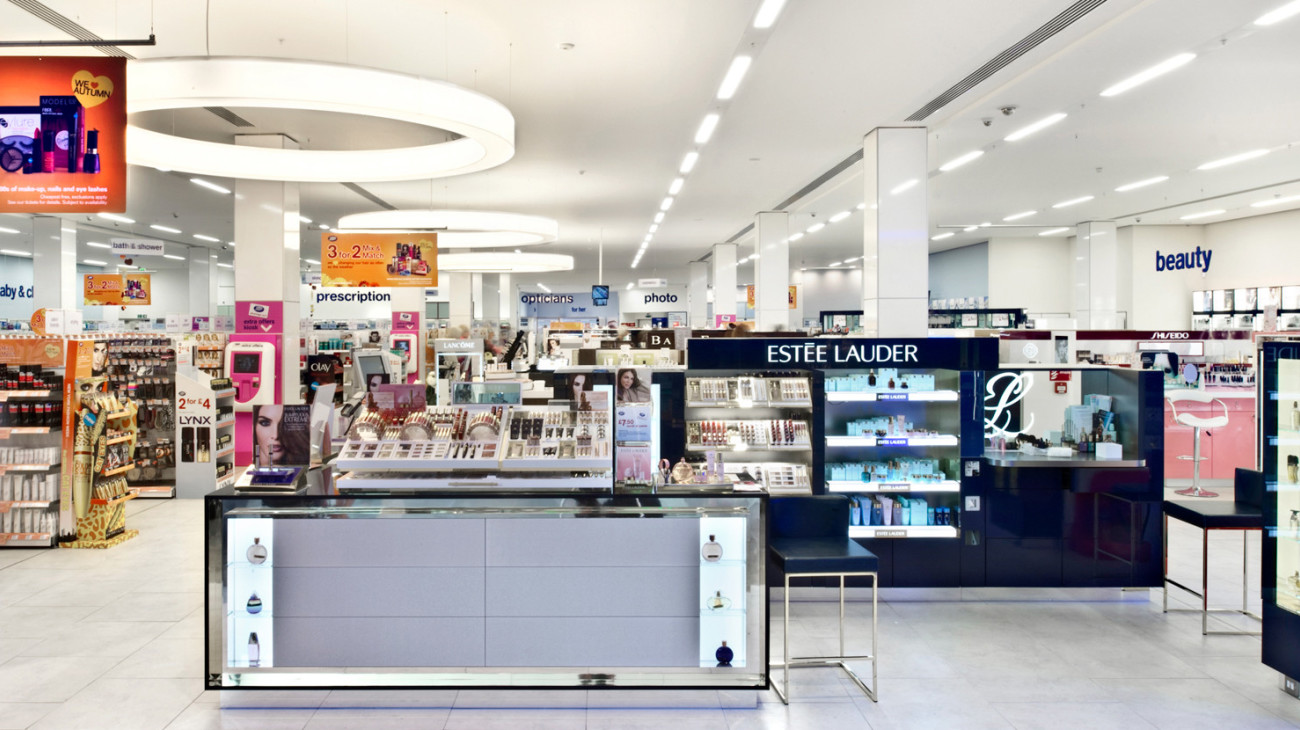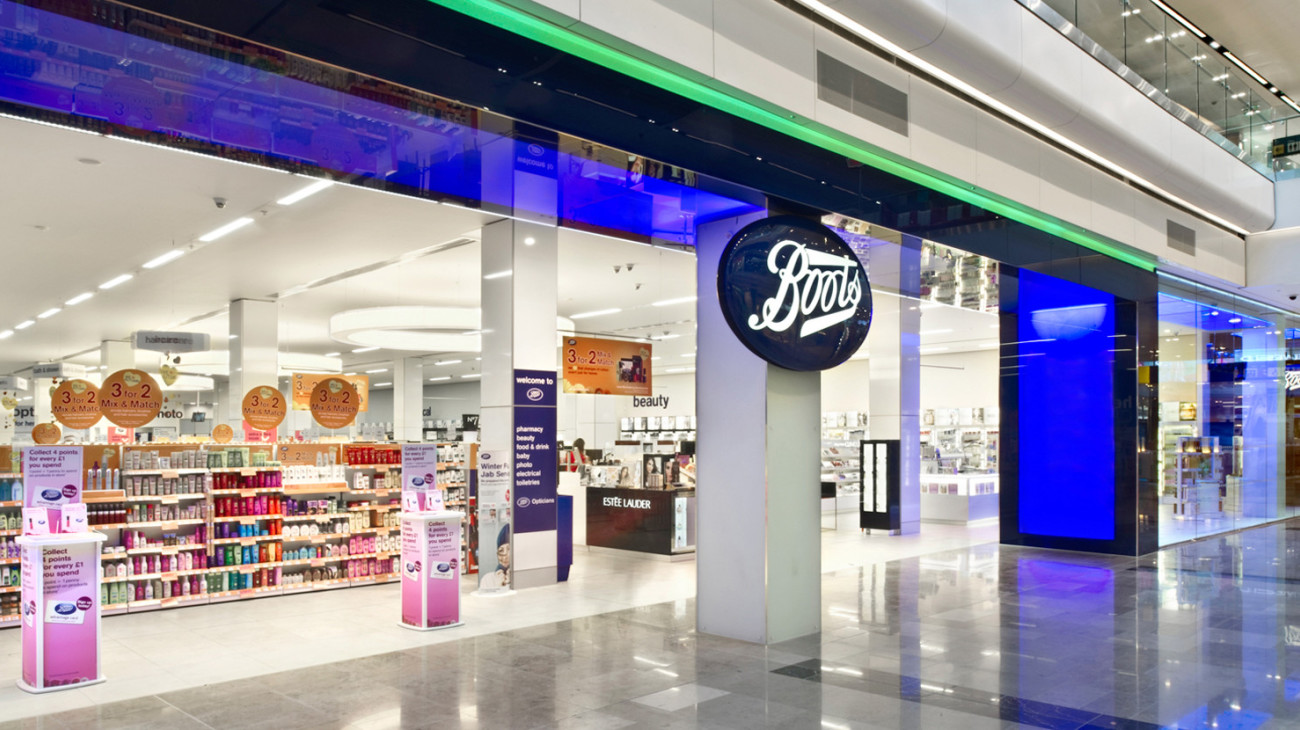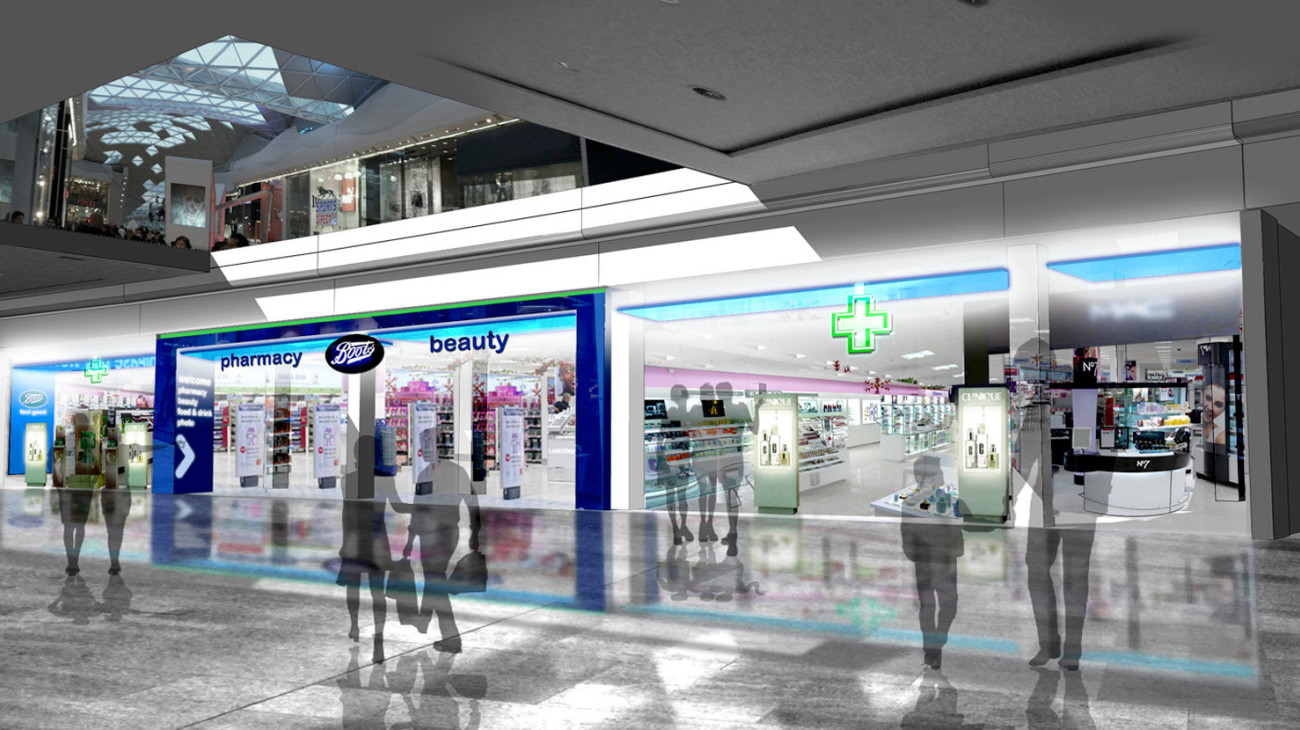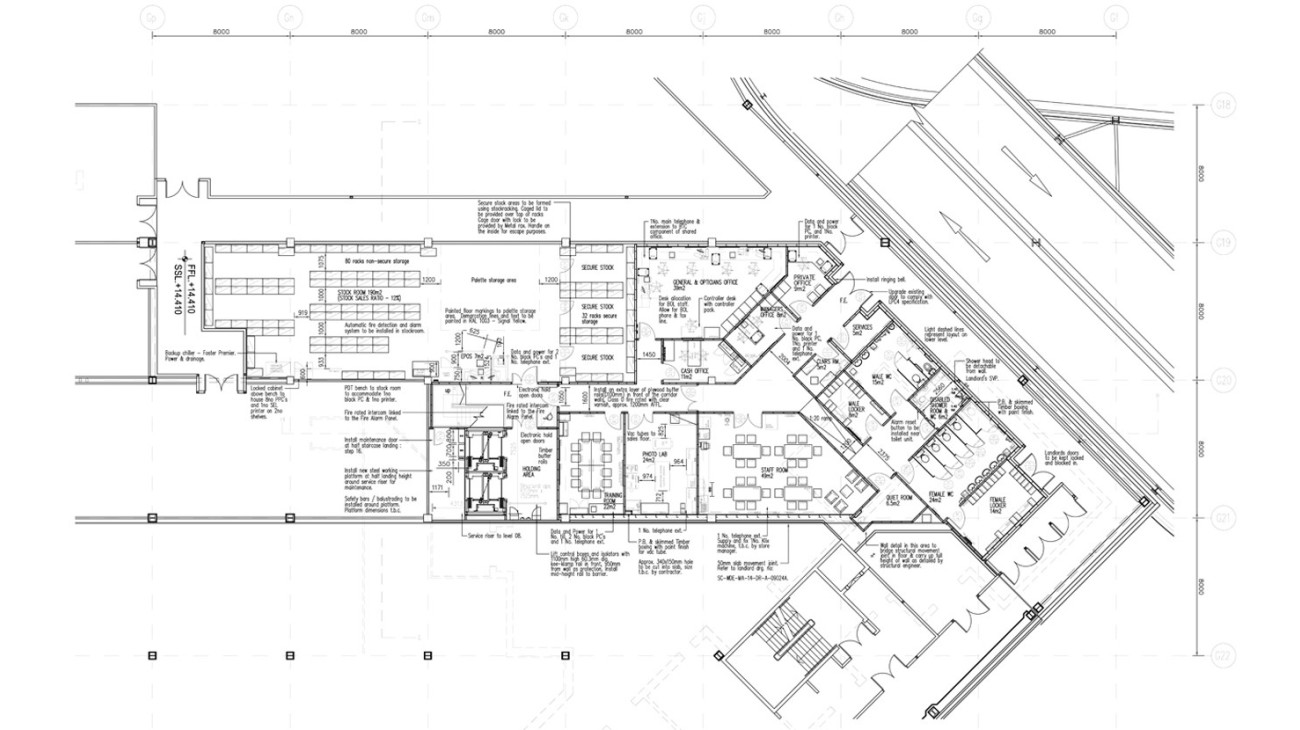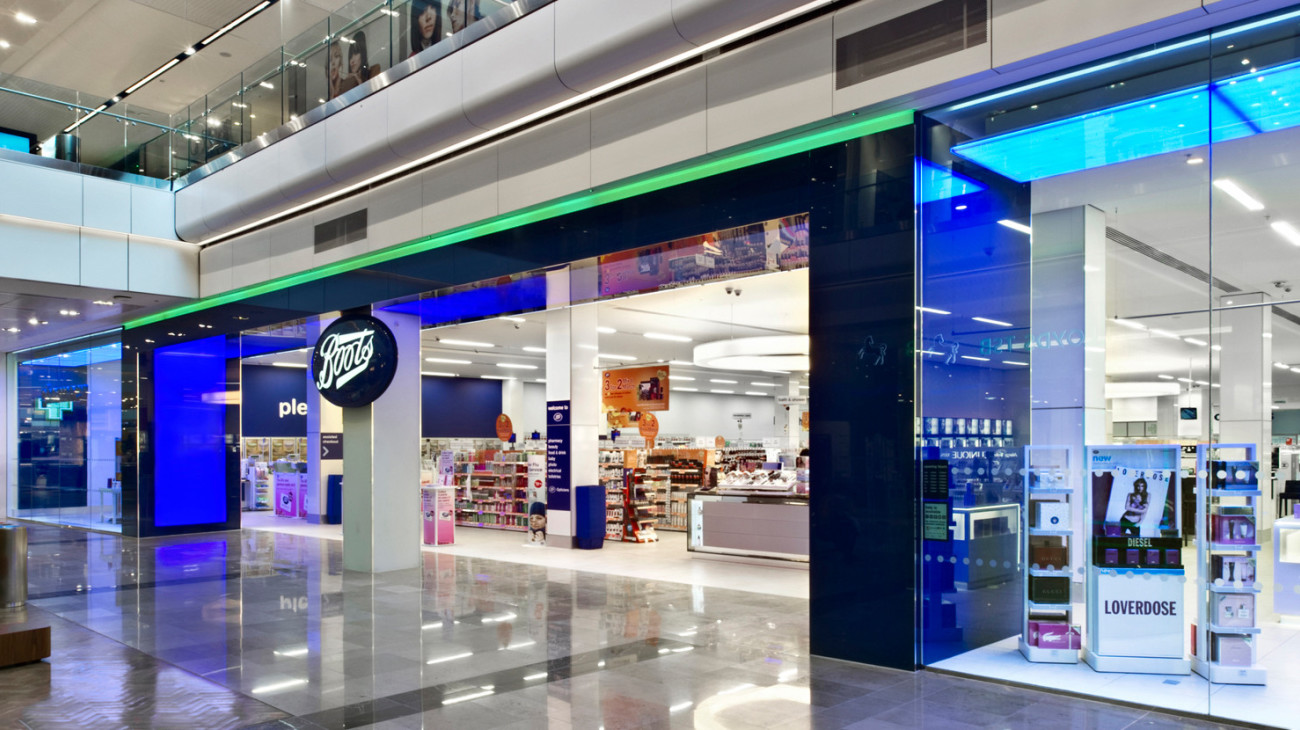 Boots the Chemist
Westfield Stratford, London E20

Award Winner
Based on the Boots new corporate branding, CGL has developed the new Flagship store within this prominent location in Westfield, Stratford. Bright lighting, bold signage graphics and clear uncluttered views are used to enable customers to explore and dwell as part of their shopping leisure experience.
The enormous footprint of the store gave the team the opportunity to provide a comprehensive offer with healthcare and food on one side of the store and a full beauty offer on the other with the new concept Boots Opticians Lab (BOL) and Pharmacy acting as destination strike points at the rear of the shopping facility.
Measuring at 35m wide, the shop front is formed by a long curving glass wall dominating customer views entering the mall directly from Stratford Station. Overhead huge circular light rings are suspended above the main drive aisle, lighting the vista towards the Pharmacy and BOL. CGL have designed the main sales space to remain as flexible as possible, allowing for future alternations of the space with minimal works to the perimeter walls.
Related Projects

View All Projects