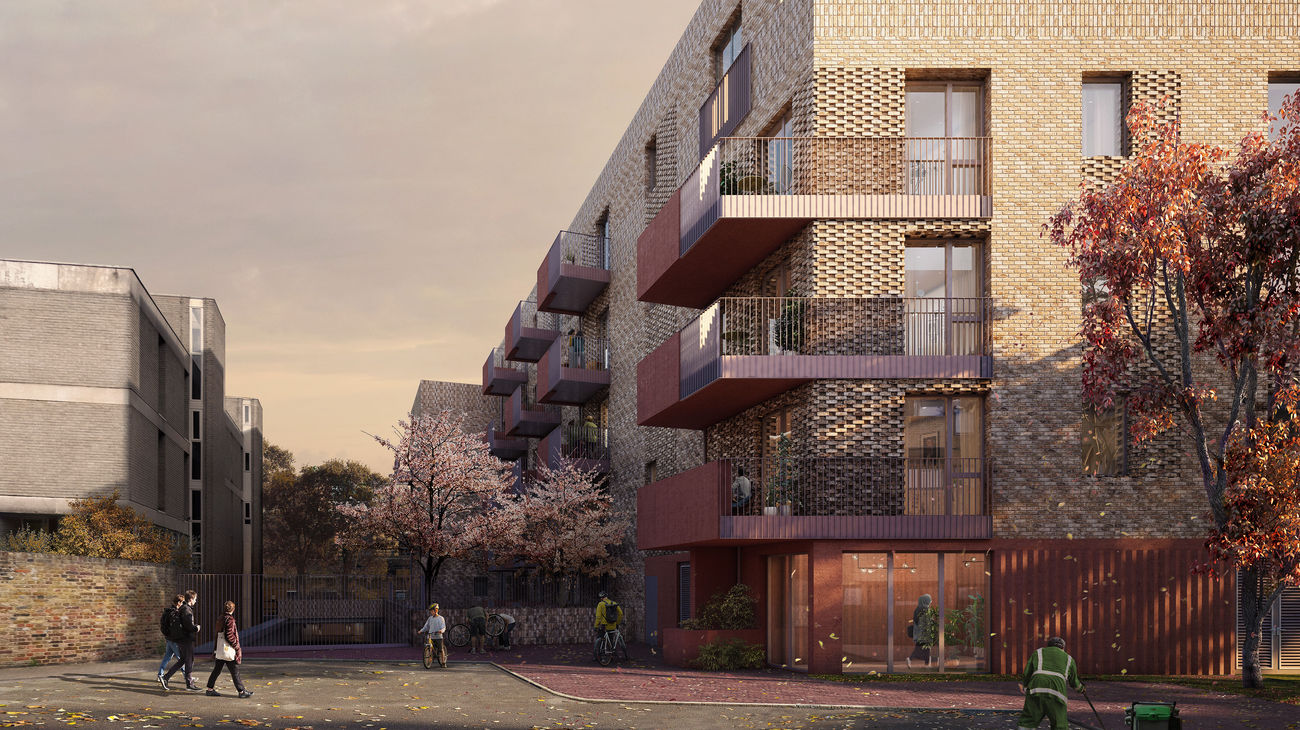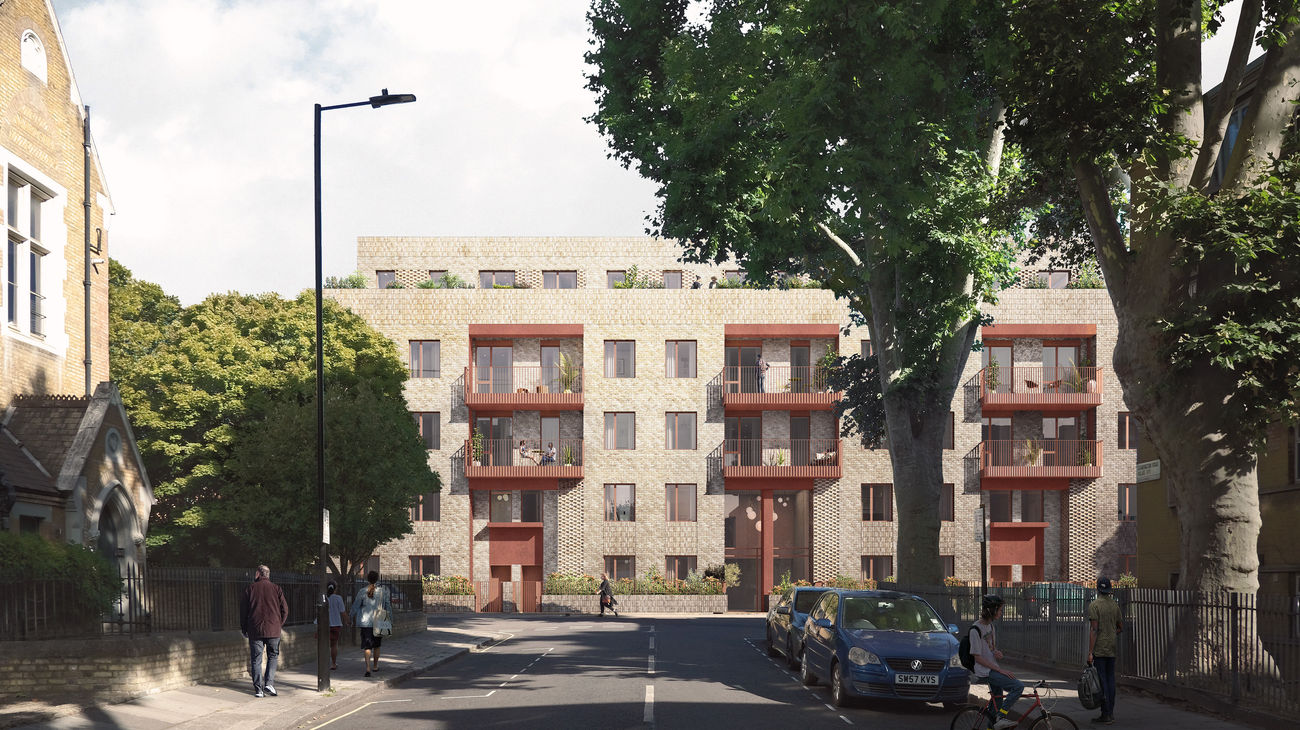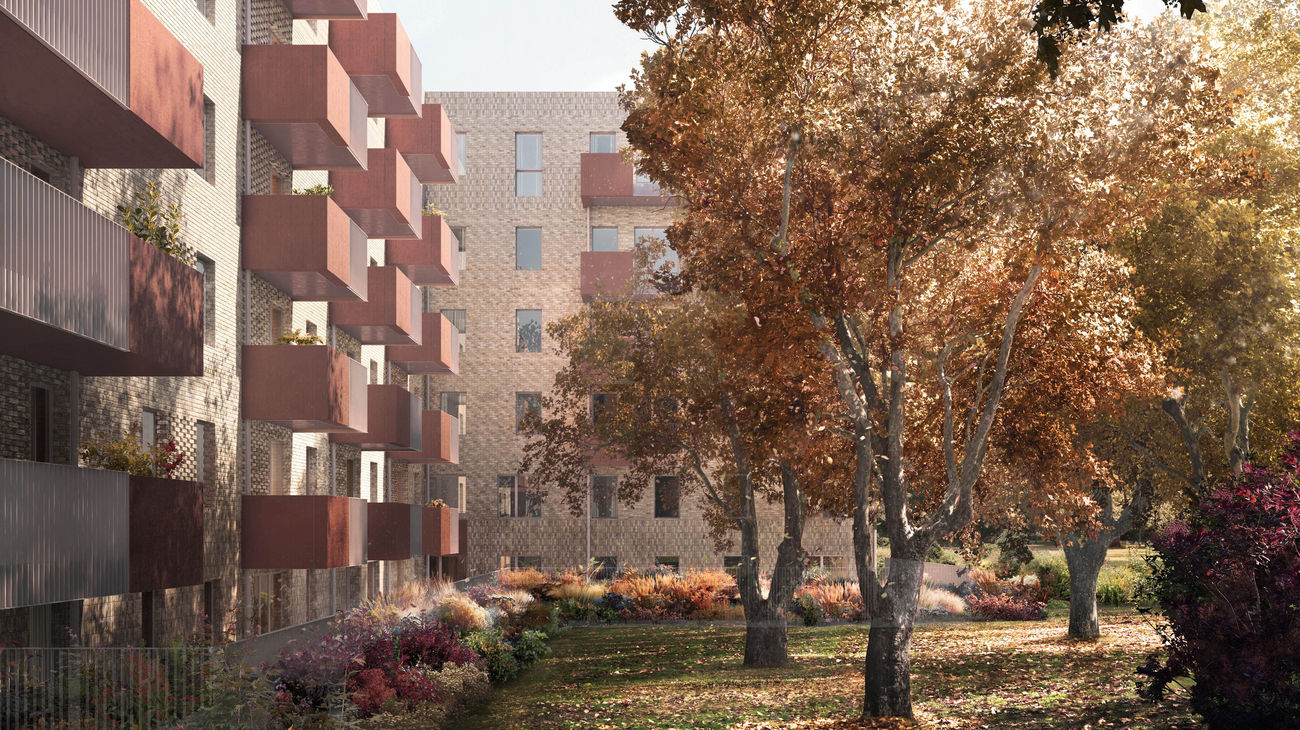 Westmead
Notting Hill
Client: Westminster City Council
Awards:
NLA New London Awards 2021 - Unbuilt Category - Finalist
Award Winner
Featured
Westmead is Westminster City Council's first residential development that achieves Passivhaus energy standard, providing 65 new rigorously efficient and sustainable homes at mixed tenure – with over 40% genuinely affordable.
This high quality scheme comprises generous public open space and amenities, providing the unique opportunity to be part of a sustainable and true, mixed-tenure community. The project is also an exemplar case study as to how low energy principles can be brought into social housing-led residential design, where the practicalities of good layout, effective daylighting and easy maintenance are paramount.
Staged across 6 storeys (including a lower ground level with a set-back sixth floor) with over 120 cycle parking spaces for residents and guests, the development plays a flagship role in Westminster's inclusive 'City for All' programme, which allows those working in Westminster to afford to live within the Borough, shattering assumptions that central London is unaffordable and inaccessible
Related Projects
View All Projects