Victoria Wharf wins at the Building Awards 2018
London
07.11.2018
On Tuesday 6th November, CGL's Victoria Wharf was named winner at one of the industry's most prestigious award ceremonies, taking home the title of 'Small Project of the Year (up to £5m)' at the annual Building Awards.
The Building Awards are a major event for the UK's built environment, inviting developers, contractors, architects and more to celebrate some of the biggest achievements in design and delivery this year. As one of the longest-running events, over 1,300 guests attended the Grosvenor House Hotel in London to watch the results, decided by an expert panel of judges and presented by popular British comedian, Rob Brydon.
A scheme designed by CGL for Westminster Community Homes and Westminster City Council, Victoria Wharf celebrated completion in December 2017. With 22 homes available for intermediate rent, this project aims to provide some of the much-needed affordable housing for the local area. The scheme has been a finalist in a number of award categories this year, having already been named 'Best Housing Scheme in the Affordable Homes Sector' at the Evening Standard's New Homes awards.
CGL director Arita Morris commented on the win saying: "We are delighted to have won this prestigious award in recognition of both a distinctive design and an example of high quality affordable housing. Victoria Wharf shows that good design, in addition to well-considered beautiful homes, is achievable despite the significant challenges of this very restricted site. The success of the project was made possible through a collaborative approach between client Westminster Community Homes, the contractor, Quinn, and architect – we're thrilled to share this honour with them."
Henry Kiviorg, Divisional Manager at Quinn London commented: "This was a technically difficult project in an extremely challenging location. We are delighted to have delivered a successful scheme with CGL and Westminster Community Homes, which sets an exciting precedent for the quality of affordable housing being delivered in the capital."
About Victoria Wharf
CGL was initially appointed by Westminster Community Homes to produce a design that had to overcome significant site constraints, with the aim of building a high-quality contemporary building that differed from the usual affordable housing scheme.
The external design was driven by the need for a building with a strong architectural impact, distinct in style and character. WCH also wanted a unique apartment type aimed at single households; a growing demographic in need of affordable housing. Built on a disused brownfield site, the scheme has been developed through a compact housing model that appeals to renters, reinforcing the concept of building for people from all backgrounds.
The design was carefully considered from every angle. The colourful and layered approach to the south facade; perforated, sliding aluminium screens, glazed coloured bricks to inset balconies, green glazed bricks on the street – create subtle and tactile patterns that add interest to the street scene. Inspiration for the colours and repeating diamond motif, abstracted to a fractal pattern, was taken from the traditional decoration of the canal boats – particularly noticeable in the metal panels and green screen wall on Ladbroke Grove.
Now fully occupied, Victoria Wharf residents either lived or work in the borough and come from all walks of life; including policemen, nurses, teachers and local office workers.
Award Winner
Featured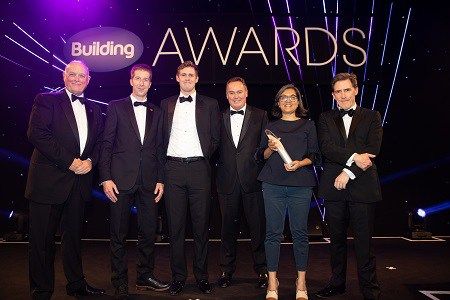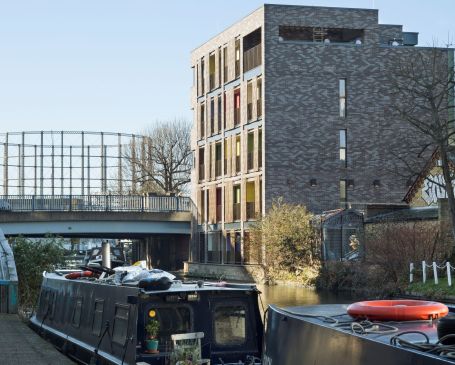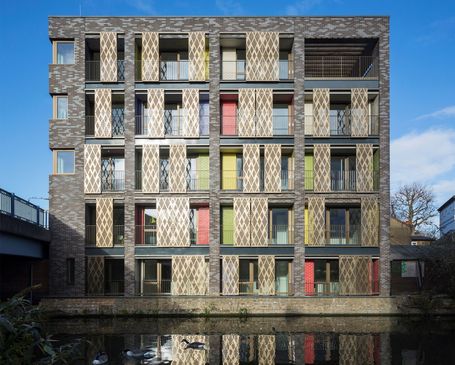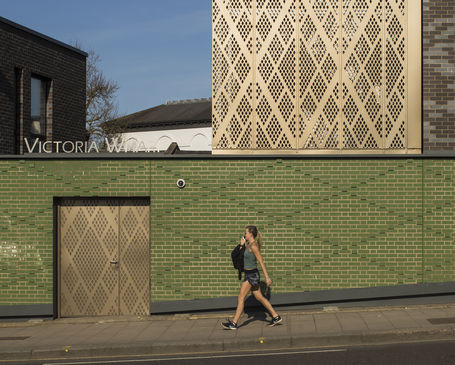 Related News
View All News & Awards