Queens Court named a regional finalist for the 2018 Civic Trust Awards
London
01.11.2017
We're delighted to announce that Queens Court has been named a regional finalist in the Civic Trust Awards 2018. Having been nominated for several awards this year, this Notting Hill Housing Group scheme has been commended once again for its ability to reflect the local history and culture, while also providing 100% affordability for the borough of Southwark.
Completed in early 2016, Queens Court comprises 51 apartments over five storeys, enclosing a podium landscaped courtyard. The architecture responds to the tight, complex urban context which includes a number of historic structures. The most significant is a listed war memorial, dedicated to the Queens Battalion, which has been integrated into the building façade. The design successfully echoes both the leather making and military history of this site. The gridded composition of the elevations is based on a Victorian warehouse aesthetic, and a leather imprint is used to create the patterning on balustrading.
Overall the building represents a modest, but no less important addition to Southwark's townscape, its architectural expression successfully combines the sites history and its contemporary use as much needed affordable housing.

According to their website, the Civic Trust Awards scheme was established in 1959 to recognise outstanding architecture, planning and design in the built environment. The Civic Trust Awards is one of the only remaining independent built environment awards schemes, not linked to any organisation, institution or publication and operates on a not-for-profit basis. The next stage will see whether Queens Court has made it as a national finalist and this will be announced in early December.
.
Award Winner
Featured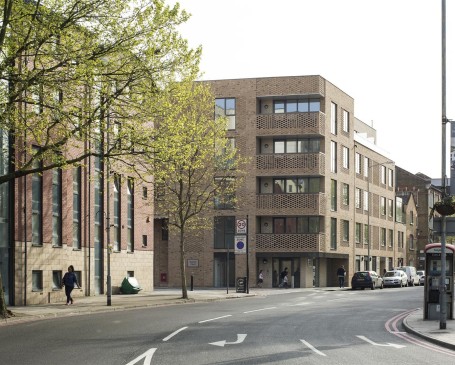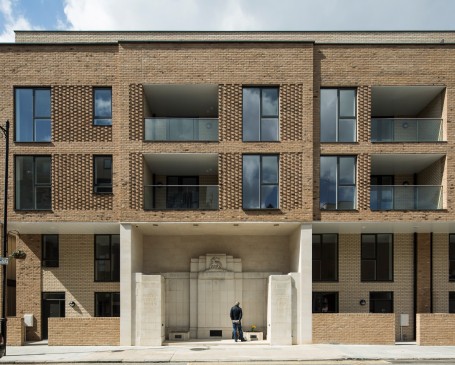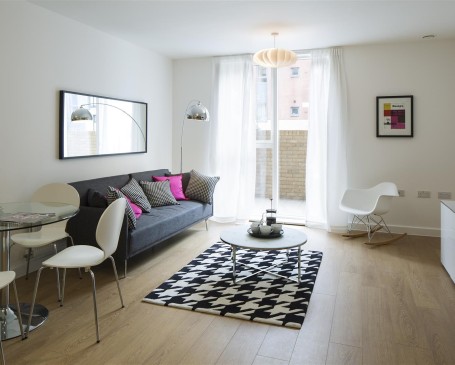 Related News
View All News & Awards