Victoria Wharf shortlisted for a Sunday Times British Homes Award
London
10.07.2018
CGL's Victoria Wharf scheme has been shortlisted for yet another prestigious accolade, this time in the Housing Crisis Solution category at the Sunday Times British Homes awards.
Designed by CGL for Westminster Community Homes and Westminster City Council, Victoria Wharf celebrated completion in 2017 and has already seen much success, having been a recipient of an Evening Standard New Homes Award and on the Housing Design Awards 2018 shortlist.
With 22 homes created for intermediate rent (and all now taken), this project aims to provide some of the much-needed affordable housing for the local area.
Westminster has specified a requirement to "provide a ladder of intermediate housing which will enable low paid Westminster residents to stay in the city" and these homes will contribute towards the council's target of 1850 new affordable homes across the borough by 2023. They specifically address the severe shortage of single person accommodation – particularly for younger people working in Westminster. The homes are available for intermediate rent, a bespoke product by WCH that encourages younger tenants to save towards a home of their own and move up on the property ladder into shared ownership. Intermediate rent was also chosen (rather than shared ownership) to ensure the homes stay affordable and remain a borough asset in perpetuity.
The design has also been carefully considered from every angle. The colourful and layered approach to the south facade; perforated, sliding aluminium screens, glazed coloured bricks to inset balconies, on the street, traditional diaper pattern brickwork – using projecting Viennese-dipped glazed bricks within the Flemish bond – create subtle and tactile patterns that add interest to the street scene. Meanwhile, the green glazed brickwork acts as a bold visual termination of St. Johns Terrace. Inspiration for the colours and repeating diamond motif, abstracted to a fractal pattern, was taken from the traditional decoration of the canal boats – particularly noticeable in the metal panels and green screen wall on Ladbroke Grove.
The British Homes Awards, run by Haymarket Media Group, recognise the talent, effort and innovation of architects, designers, housebuilders, affordable housing providers and developers working across the residential property sector today. They celebrate the quality of the homes and communities being created in the UK, showcasing the best in design to key players in the property market and central and local government.
Judged by an independent panel, which includes designers, developers and industry experts, final winners will be announced at an awards ceremony later this year.
Award Winner
Featured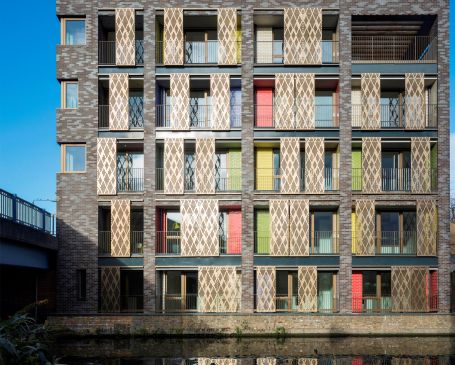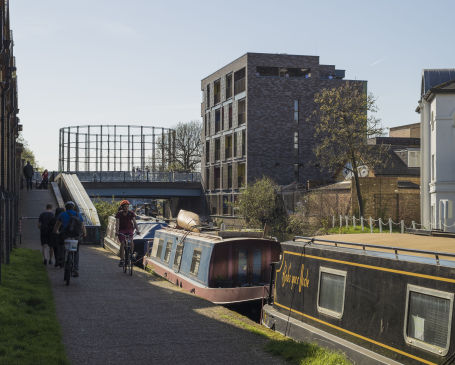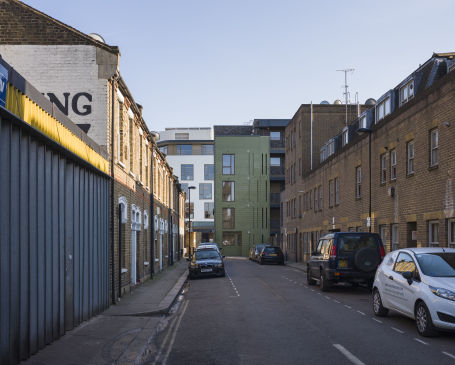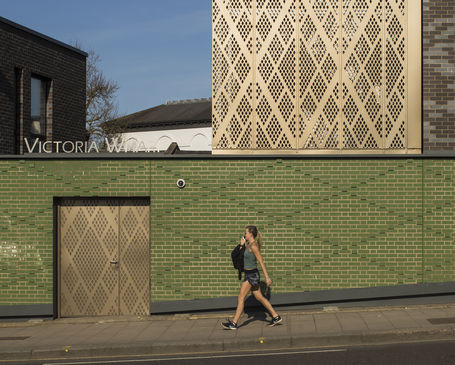 Related News
View All News & Awards