Victoria Wharf wins affordable housing award at Evening Standard New Homes Awards 2018
London
21.05.2018
On Friday 18th May, CGL's Victoria Wharf scheme won 'Best Housing Scheme in the Affordable Homes Sector' at the Evening Standard's highly prestigious New Homes Awards.
The Evening Standard New Homes Awards aim to celebrate some of the top housing developments within London, across 14 main categories. All nominations have been reviewed and visited by a panel of industry experts who look for elements such as quality of design, value for money, use of materials, and quality of finish (to name a few). The awards ceremony was held at the Dorchester Hotel in central London in a packed out room filled with the leaders of London's housing design.
Victoria Wharf celebrated completion in December 2017 – a scheme designed by CGL for Westminster Community Homes and Westminster City Council. With 22 homes available for intermediate rent (and all now taken), this project aimed to provide some of the much-needed affordable housing for the local area.
CGL was initially appointed by Westminster Community Homes to produce a design that had to overcome significant site constraints, with the aim of building a high-quality contemporary building that differed from the usual affordable housing scheme. Built on a disused brownfield site, the scheme has been developed through a compact housing model that appeals to renters, reinforcing the concept of building for people from all backgrounds.
The design has also been carefully considered from every angle. The colourful and layered approach to the south facade; perforated, sliding aluminium screens, glazed coloured bricks to inset balconies, on the street, traditional diaper pattern brickwork – using projecting Viennese-dipped glazed bricks within the Flemish bond – create subtle and tactile patterns that add interest to the street scene. Meanwhile, the green glazed brickwork acts as a bold visual termination of St. Johns Terrace. Inspiration for the colours and repeating diamond motif, abstracted to a fractal pattern, was taken from the traditional decoration of the canal boats – particularly noticeable in the metal panels and green screen wall on Ladbroke Grove.
CGL director Arita Morris commented on the win saying: "We are thrilled that Victoria Wharf has been selected as a winner in this year's Evening Standard New Homes awards. Victoria Wharf is a 100% affordable housing scheme in central London so this award is especially significant. New residents include teachers, policemen, nurses and local office workers and so it is with great pleasure that this award goes to a development that is supporting the housing needs of ordinary Londoners. We have worked for over seven years to bring this project to completion and throughout the process have been supported by Westminster Community Homes, who have never wavered in their endorsement of the high quality design."
Award Winner
Featured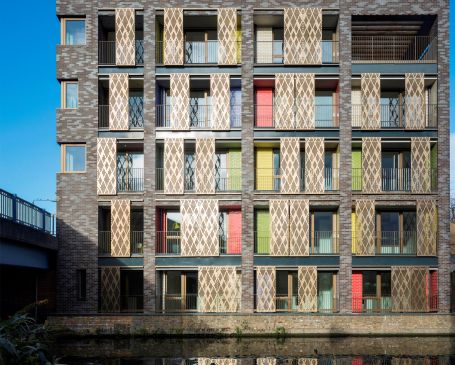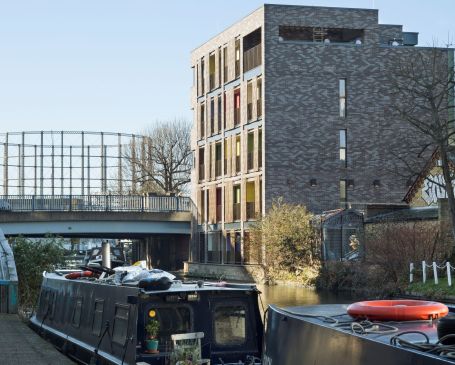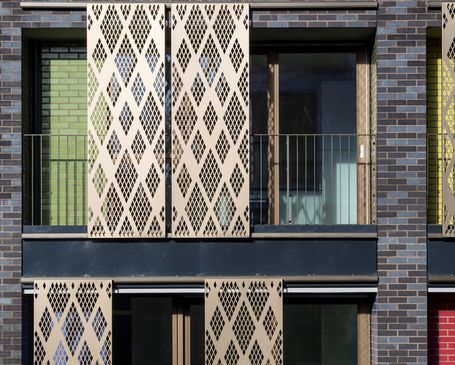 Related News
View All News & Awards