Child Graddon Lewis wins Leeds Architecture Award for Leeds Dock design
Leeds
03.03.2017
Child Graddon Lewis is delighted to have been named a winner of the Young People's Review at last night's Leeds Architecture Awards 2016 for our work on Leeds Dock, alongside landscape architect, Gillespies.
The Leeds Architecture Awards aim to celebrate excellence in architectural design, promoting a sense of pride in the new developments that are reshaping Leeds and making a major contribution to its future. All nominations are reviewed by a panel of local experts – including members of the Leeds Civic Trust, former architects and professors – with the awards ceremony held at Leeds Town Hall. CGL was nominated by city planners in not one, but two categories; firstly for the vibrant new marketing suite (pictured to the right) and secondly for the overall public realm design.
CGL began work with long-time client Allied London on Leeds Dock in 2014. The design features a dozen sub-projects including new retail areas, a streetfood hub, external seating areas and a range of bold public realm interventions. The team includes director Paul Graddon, associate director Gregory Jones, associate David Marsh and architectural assistant Vasso Bakali.
Greg Jones comments: "It's been great seeing such a positive local response to the work we've been doing at Leeds Dock and this award win is hugely exciting. Thanks go to Allied London and the rest of the team working on this project which we hope will bring back to life a hugely important part of Leeds."
Featured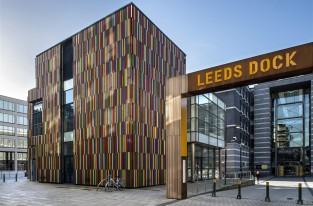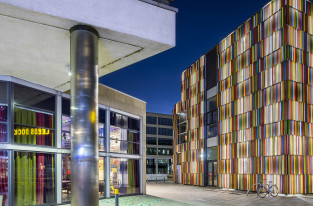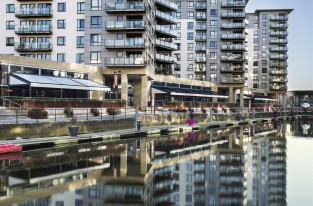 Related News
View All News & Awards