Child Graddon Lewis teams up with Chigwell School
London
07.06.2017
The London Festival of Architecture kicked off last Wednesday, 31st May, and there are now a number of interesting and informative exhibitions taking place across the capital; JW3's 'Giant Dolls' House' is no exception. Working alongside artist Lala Thorpe from Artescape, the exhibition has asked for architects, students and schoolchildren to come together and create a series of unique and imaginative rooms, reflective of London's diverse community.
Joining up with year 2 students at Chigwell School, CGL spent a morning with the children discussing architecture, design and what types of rooms you might find within a standard house. After accumulating ideas and drawing their initial sketches in pairs, the children then spent a week designing each of their rooms with themes ranging anywhere from jungles to mermaid's lagoons and even Star Wars.
Each finished shoebox was then delivered by CGL to the exhibition and lifted up into the display, sitting next to number of other amazing contributions from architects and aspiring designers across the city.
The project follows research undertaken by Dr. Catja de Haas where she looked into dolls' houses and what represents a home. In addition to her own work she is also curating the project, which aims to raise awareness on how everyone deserves a home, as well as focusing on the importance of communities.
The exhibition launched on Sunday 4th June and will be open until Sunday 18th June at 341-351 Finchley Road, London NW3 6ET.
To find out more or to see pictures of the exhibition as it grows please visit: www.jw3.org.uk
Twitter, Instagram and Facebook: @giantdollshouse or shoebox4shelter@gmail.com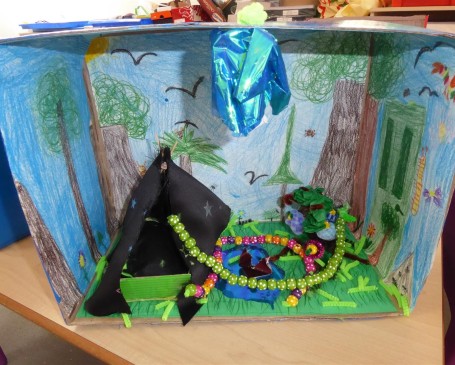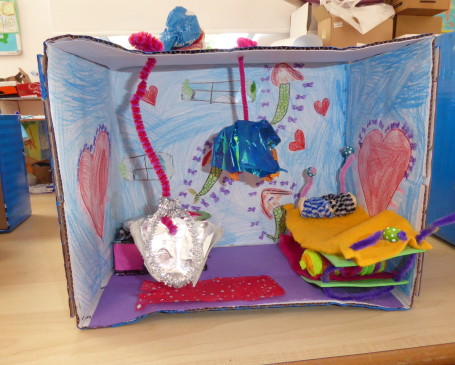 Related News
View All News & Awards