Hackney Council appoints Countryside to deliver St. Leonard's Court
London
12.10.2017
Countryside, a leading UK home builder specialising in placemaking and urban regeneration, has been appointed by Hackney Council to deliver St. Leonard's Court in Hoxton, a scheme designed by Child Graddon Lewis architects and designers. The development agreement marks a major milestone for this project, which will see the creation of new homes for social renting, shared ownership and outright sale.
Situated along New North Road, the development will be close to Shoreditch Park and Tech City, as well as Hoxton and Old Street station.
The design proposals create a distinctive contemporary addition to Hackney's townscape. The tallest block has a unique concave shape which embraces, welcomes and addresses the prominent townscape junction with Pitfield Street. The 'collegiate' feel of the scheme has been designed to complement the setting for the historic context, comprising a Grade II Listed Church – St John the Baptist – and a terrace of listed Georgian properties that are adjacent to the site.
The proposals reinstate housing aligned to the surrounding streets, with front doors and gardens creating a traditional street frontage.
The variety and quality of the landscaped areas are key features; promoting social spaces where the quality of life and the quality of the environment are integral to enrich the experience of living within the development. The communal courtyard and play area have the character of a domestic garden with a usable, semi-public extension to the residents' properties. This is in addition to two roof terrace areas that provide space to sit and relax, with raised beds for residents to grow their own food.
32% of the homes at St. Leonard's Court will be affordable, including social rented family homes, and shared ownership.
Philip Glanville, Mayor of Hackney, said: "London is experiencing an unprecedented housing crisis, so I'm proud that Hackney is building the genuinely affordable homes we need to respond to the challenge.
"This council-led development being built by Countryside will mean more modern, high-quality homes for social rent and shared ownership for Hackney residents."
Andy Fancy, Managing Director at Countryside Partnerships South, said: "This is an exciting opportunity to create the foundations of an integrated and sustainable community in a highly sought-after and central part of the capital. The site is part of Hackney Council's borough-wide 2,760-home estate regeneration programme – one of London's largest schemes for building homes – contributing to the council's efforts to provide much needed housing."
Arita Morris, director at CGL, comments: "Not only are we delighted to be working with Countryside on the construction phase of this development, but we are very proud to be involved in a new scheme for Hackney that aims to deliver much-needed, high quality housing for London.
"It's great to have this tremendous opportunity to be working on a scheme which has had such positive and continued support from Hackney, providing a design rigour that pertains to the highest standard of housing design."
Hackney Council has secured detailed planning approval for St Leonard's Court to meet the needs of the existing and future residents. Countryside is ready to help in delivering this vision and will start on site in 2018.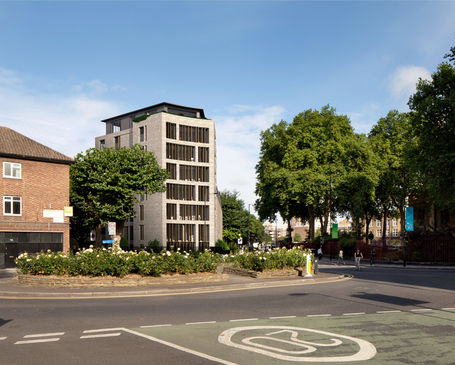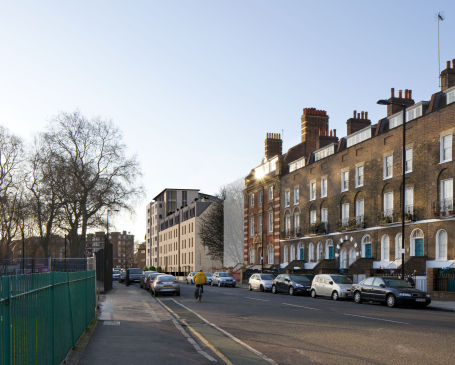 Related News
View All News & Awards