Allied London reveals CGL's designs for Vertical Village in Manchester – MIPIM News
12.03.2015
Allied London has revealed its vision for the former Granada Studios site and unveiled proposals to create Manchester's first 'vertical village' Mike Ingall, chief executive of Allied London, announced during a speech at MIPIM this week.
Working on designs for a new visionary scheme known as St John's, Child Graddon Lewis has laid down plans for a high density sustainable structure which incorporate all of the features of a city into one building; from dwellings to offices and dentists to cinemas.
"St John's will turn the perceptions of city centre living on its head and will become a place that's diverse, distinctive and unique. It will create an environment within Manchester that allows communities to thrive."
Learn more about this project here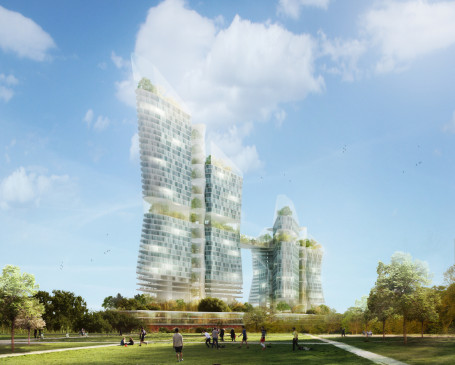 Related News
View All News & Awards