Trinity Islands submitted for planning permission
Manchester
13.03.2017
Manchester's first vertical village, Trinity Islands, created by Allied London and designed by Child Graddon Lewis, has been submitted for its final planning permission.
Trinity Islands will form distinctive, riverside communities along the Irwell. Drawing on Allied London's recent success at Leeds Dock (also designed by CGL), this mixed-use development, consisting of 1,400 homes within five elegant towers, offers residents the choice to buy or opt to join private residential communities (PRC). The tallest tower will stand at ground floor + 66 storeys above.
James Sidlow, project director at Allied London, commented: "Trinity Islands' appeals to a wide variety of people with its excellent onsite amenity and community-lead retail offering, as well as its sky gardens and lounges that allow residents to relax and unwind. One of the tallest residential schemes in Western Europe, residents will enjoy some of Manchester's most scenic views".
The Trinity Islands' towers will offer residents the ultimate in convenience, with farmer's markets, retail units and educational facilities forming the core of a city-centre village. This best-in-class neighbourhood will be a high-street and town square to its inhabitants, boasting independent bars supporting locally-brewed craft beer, cafes, community galleries and event space as well as a new boat club which will benefit from direct access to the River Irwell.
Trinity Islands' mission will be centred on creating a sense of community, offering much more than just one and two bedroom apartments. It will provide facilities, amenities and spaces in which communities can form; necessary to direct residents of Trinity Islands and those in surrounding areas.
Allied London's Chief Executive, Michael Ingall, said "Trinity Islands is without doubt one of our most ambitious developments so far.
"This area, at the dissection of two cities, is an incredibly important one and is developing rapidly. Our success in transforming Leeds Docks, the Brunswick Centre Bloomsbury and creating the Chafford Hundred Village in Thurrock represents a relevant track record, one that we will require to build a real community on the edge of two cities."
Greg Jones, associate director at Child Graddon Lewis, comments: "Since our initial appointment, it's been a real privilege working on the design for Allied London's visionary new scheme. The aim of Trinity Islands is to provide Manchester with the opportunity to create a world-class neighbourhood and a self-sustaining community of residents and workers. This is a project that goes beyond what's required and not only creates housing, a well-known priority for the UK, but rather an environment that benefits local communities."
Allied London proposes to start construction work on the St. John's neighbourhood in 2017 subject to planning approval.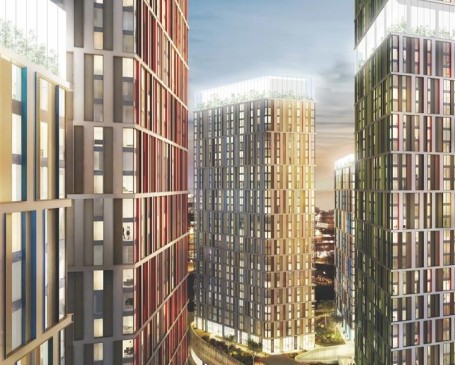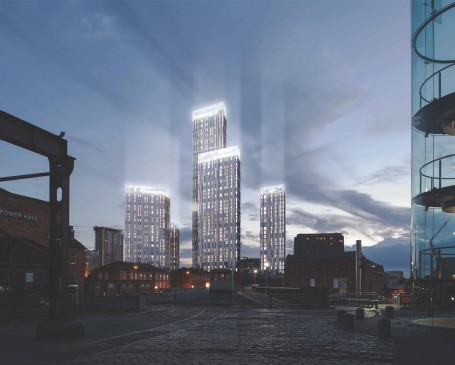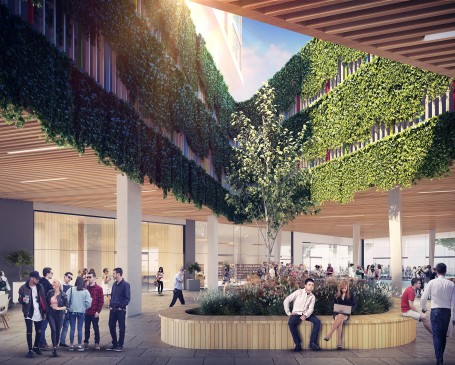 Related News
View All News & Awards