Team CGL takes on 300+ mile cycle challenge for CRASH
London
21.05.2018
Team CGL takes on 300 miles cycle challenge for CRASH
Child Graddon Lewis has a long-standing relationship with CRASH, the construction industry's fantastic charity that provides accommodation and support for the homeless across the UK.
In the past we have undertaken pro bono design work on their projects in London; we have baked cakes (and been on sponsored diets immediately afterwards) and we've done a fair amount of cycling (Tour de Yorkshire, London to Brighton, London to Paris and Paris to Nice) – including our very recent (and longest to date) cycle challenge from Marseille to Girona.
Marseille to Girona – 310 miles
This recent challenge saw our team of 10 CGL-ers set off from Marseille on Saturday 5th May, cycling West through strong head winds via Vigueirat Marshes Nature Reserves and reaching La Grande Motte after 92 miles.
Day 2 saw the team hug the southern French coastline, stopping at the beautiful towns of Sète and Agde for refreshments, before heading inland to reach Narbonne after 80 miles.
Although Day 3 was to be the shortest day, consisting of 62 miles, the weather became a real concern, reaching temperatures of 26 degrees, pushing the team to their limit before reaching Port Vendres just ahead of thunderous storms.
For the Fourth and final day, the team had not only a physical challenge to face but a mental task of taking on the infamous Pyrénées Mountain range. After miles and miles of gruelling hill climbs in temperatures of 26+ degrees, the team was pushed to their absolute limit before reaching the France / Spain border crossing, where the spectacular views across the Balearic Sea were a great reward.
After a further afternoon of mountain climbs and descents, including some of the most beautiful scenery to date, the route brought the team inland via Figueres before all 11 riders reached Girona, although sore and exhausted, this signalled the finish line to the four day, 300+ mile challenge of a lifetime.
Throughout this journey, all the money raised will go direct to CRASH as CGL and the riders have paid for all the expenses for the journey.
We firmly believe in the work that CRASH carries out on behalf of the homeless; not only in providing accommodation but in supporting agencies that enable them to move on in their lives to get them back on their feet.
If you would like to support our team's efforts by making a donation through our fundraising page (here) that would be brilliant, or please just register your support and encouragement to help them recover from the upcoming days of sore legs, backs and bottoms.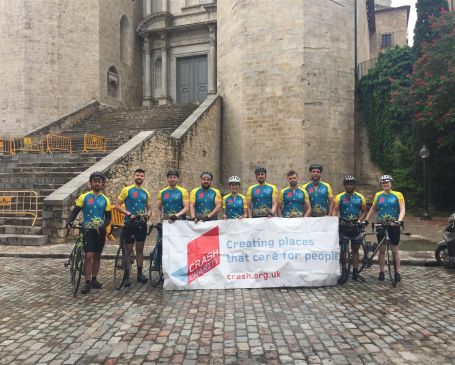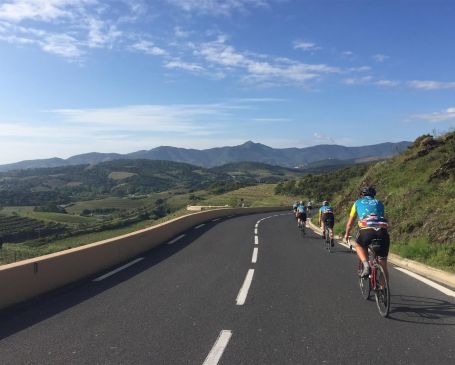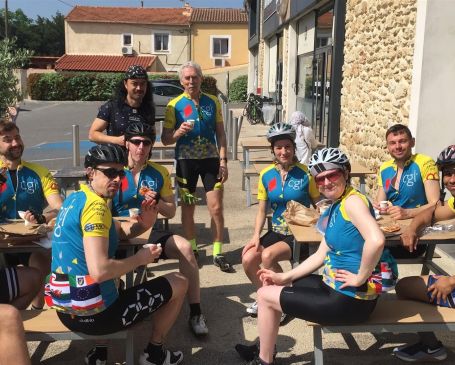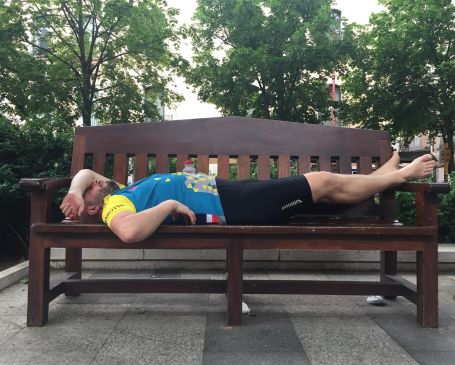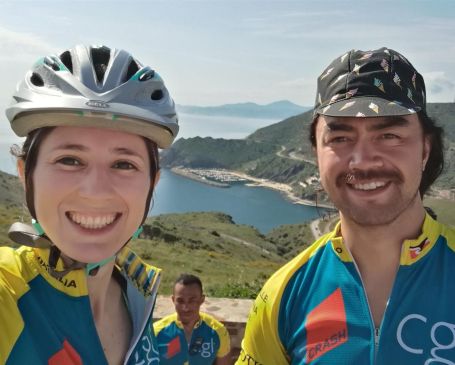 Related News
View All News & Awards