CGL and the Maserati Tour de Yorkshire Ride
01.04.2015
On Sunday 3rd May the WOSer's (CGL's veteran cycling team) are once again donning their jerseys, saddling up their bikes and heading t'up north to take part in the Tour de Yorkshire Sportive 2015 in support of St Leonard's Hospice.
To coincide with the opening of our new office in Leeds, and to give the CGL cyclists and our clients something to test their endurance for 2015, the team will be taking on a 108km ride up and over some of the county's biggest hills before the professionals take to the roads later the same day.
To celebrate, Child Graddon Lewis are offering the last few remain spaces (sold out to the general public) to any of our friends and clients who wish to test themselves on the route made famous by last year's Tour De France.
For more information or to show your support to the team please contact our Associate, Sarah Burns.
Happy pedaling!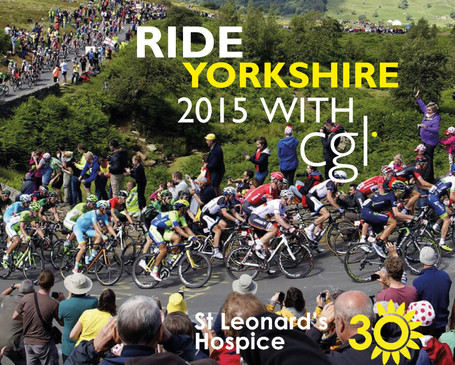 Related News
View All News & Awards