Greg Jones comments on planning changes announced at Conservative Party Conference
03.10.2016
As part of this pledge, planning changes have also been confirmed, which aim to encourage further building on brownfield land, including vacant shopping centres.
In light of this announcement, Greg Jones, Associate Director at Child Graddon Lewis (CGL) has given his thoughts on these new planning rules, highlighting previous research by CGL into secondary shopping centres.
Greg Jones comments: "There is a vast untapped resource in town centre locations in the form of under-occupied semi-redundant shopping centres and office buildings. The nature of retail and commercial occupiers' requirements has fundamentally changed in the last few decades; this leaves millions of square feet of split level shops, inaccessible upper-level office accommodation – above shopping centres – and low-grade, unused town centre commercial space.
"Our research, titled Retail Therapy, looks into both revitalising shopping centres and office to residential conversions. It highlights the relative ease of bringing such buildings back into productive use. Additionally, we investigated how this can benefit the locality through increased population density that supports the remaining retail, leisure and commercial spaces, thus forming a virtuous circle for regeneration.
"In many cases, the block to such opportunities lies in local authority ownership – whole or part – as well as a lack of entrepreneurial vision in both the project opportunity and / or accessing the necessary funding. Initiatives such as this new change in planning rules can help to unlock these opportunities if both the cash and also the ambition are pushed through to a local level."
For further information on CGL's research into disused retail spaces - Retail Therapy - plese click here.

Featured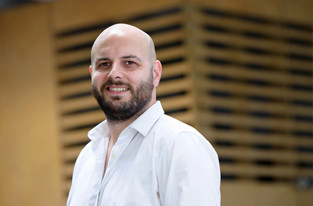 Related News

View All News and Awards