CGL makes the AJ100 for the fourth year in a row
London
15.06.2017
We're delighted to announce that Child Graddon Lewis came in as the 90th largest practice in this year's AJ100. While this is CGL's 4th year in a row on the AJ100, the practice has also managed to maintain its significantly high percentage of female architects, coming in at an impressive 42%.
Attended by some of the most influential companies across the industry, the AJ100 aims to rank the largest architectural practices in the UK, measured by the number of qualified architects employed. For the second year in a row, this event took place at The Pavilion, next to one of London's most well-known historical landmarks, the Tower of London; an awe-inspiring location for showcasing the best and brightest of our industry.
Published annually since 1995, the survey offers a timely snapshot of the profession over the previous calendar year and measures the level of optimism among practices for the year to come. Congratulations to all the top 100 practices featured in the AJ100 and the award winners!
Important note:
While it was a time for celebration last night, the AJ100 has also used this platform to raise funds that will go to the victims of the recent Grenfell Tower fire – a very commendable cause. For more information and to donate, please visit the JustGiving page here: https://www.justgiving.com/crowdfunding/william-hurst-1

Featured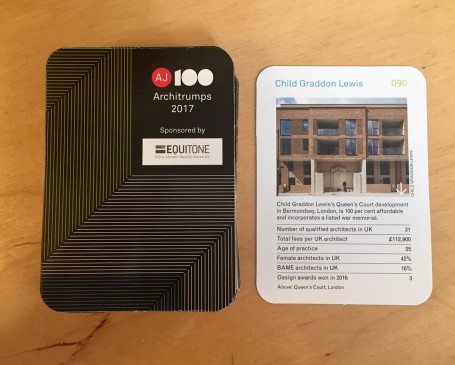 Related News

View All News and Awards