CGL Promotions
21.10.2015
Child Graddon Lewis are pleased to announce the appointments of Natasha Drennan to Associate Director and Patrick White, Arun Baybars and Joe Austin to Associates.
Natasha Drennan
Natasha has previously worked managing architectural and design firms both within the UK and Canada before joining Child Graddon Lewis in mid-2011. As CGL's Business Manager she oversees finance, business operations and human resources focusing on both recruitment and staff development training programmes. She brings over 14 years' experience as a Practice Manager to the company implementing and improving financial processes and systems, and is CGL's quality assurance and environmental management representative. Natasha is responsible for implementing the transition to new 2015 ISO 9001 & 14001 standards and is continuously developing internal quality procedures. She works with the management team to define future business strategies and develop marketing and business development plans to meet the overall business objectives.
Arun Baybars
Arun joined Child Graddon Lewis in 2014 as a Senior Project Architect, and has since led teams to produce design packages and played a key role in winning planning approval for various projects.
He has extensive experience in the residential sector - particularly in the delivery stages - on many medium to large scale mixed tenure, and mixed use projects. His current projects include the redevelopment of 156 West End Lane, a mixed use, mixed tenure scheme for A2 Dominion which is currently due to be submitted for planning in November 2015 and the conversion of an office in west London into a new consulate for the Algerian government. As part of his role as Associate at CGL, he is involved in the development of BIM standards for residential projects.
Patrick White
Patrick has previously worked in Dublin and Buenos Aires, followed by a number of years working in the UK residential sector prior to joining Child Graddon Lewis where is involved on a number of award winning schemes. At CGL Patrick is leading a wide range of new build residential projects, at various stages from initial feasibility through to construction. The projects are of varying scales and complexities on sites ranging from tight urban infill to brown field regeneration areas and mixed-use schemes for a range of public and private clients. His current projects include the delivery of Marylebone Library & Residence, an innovative micro-apartment scheme in Ladbroke Grove, a mixed tenure new build housing scheme in Hoxton within a sensitive historic context, and a mixed tenure scheme in Bermondsey nearing completion. He is also involved with CGL's research project looking at brownfield development in outer London and leads our internal design review programme.
Joe Austin
Joe joined Child Graddon Lewis in 2014 and has worked in the field of architecture and urban design for over 20 years. He has worked extensively on both new build and large scale regeneration residential projects, has good experience from large scale commercial and retail projects to small scale private housing. As a key member of the senior architectural team at CGL, Joe is tasked with the delivery of a variety of projects across the construction spectrum. He is currently working on the design and delivery of a major residential tower and school site in Westminster and CGL's research publication, 'Find the Gap'. He has previously been responsible for a number of Boots the Chemists at various major airports in the south.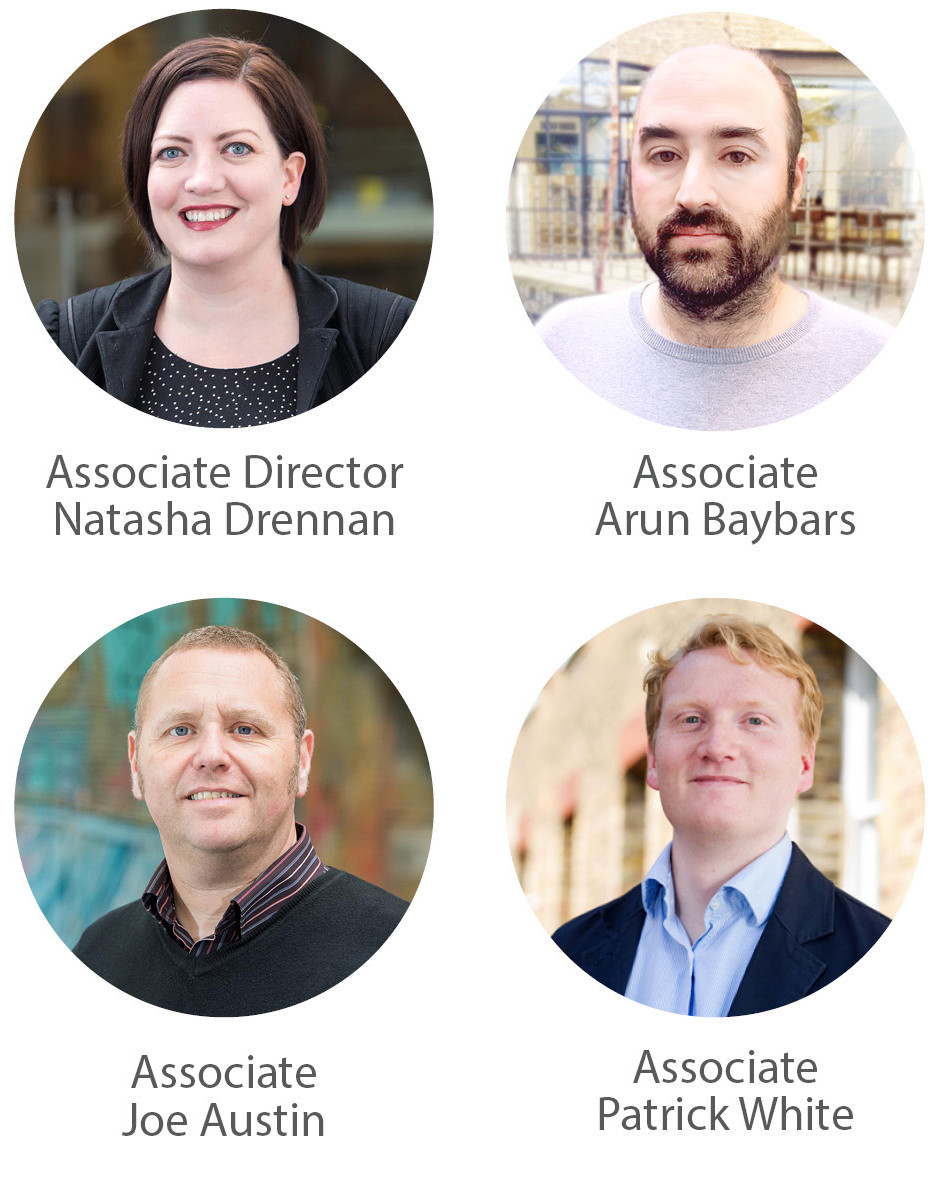 Related News

View All News and Awards