Residential tower making progress as WPA and Westminster City Council tour Dudley House
London
13.11.2018
This week, in partnership with client Westminster City Council and the Westminster Property Association, CGL hosted a tour of the Dudley House scheme in Paddington, celebrating a recent significant milestone for the project.
Following the completion of Marylebone Boys School, a major aspect of this development that opened its doors last month, attendees from Grosvenor Developments, Dolphin Living, Soho Housing and Lifschutz Davidson Sandilands, joined us to see how construction of the residential tower has been progressing.
James Felstead, director at CGL helped guide the tour, offering insight into the design aspects of the scheme. Construction is due to complete in 2019, with the finished project providing 197 residential units for intermediate rent, a four form entry secondary school for over 800 pupils, a church and retail accommodation.

Featured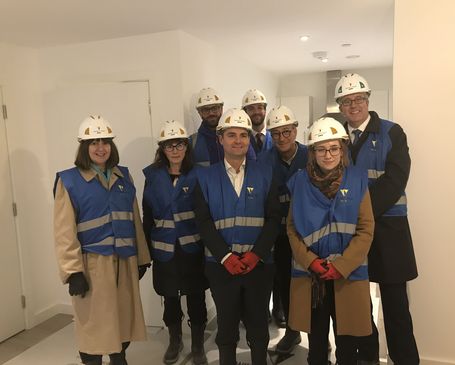 Related News

View All News and Awards