CGL architectural assistant and the first beneficiary of the Stephan Lawrence Bursary has completed Part 3
London
12.02.2018
Moni Rahman, an architectural assistant at CGL and the first beneficiary of the Stephen Lawrence bursary, has passed his Part 3. Congratulations go to Moni on this major achievement, an example of how invaluable organisations like the Stephen Lawrence Trust are in terms of helping students from disadvantaged backgrounds establish long-lasting careers in architecture.
The Stephen Lawrence Trust was set up by Doreen Lawrence in 1998, in memory of her son and with a main goal; to help students from dis-advantaged to become architects.
Moni was the first student to be awarded the £9000 bursary in 2003, and commented at the time: "It was an honour to be chosen. It reminded me how lucky I am."
Since winning the bursary, Moni has gone on to have a successful career in architecture, working and studying to complete his degree at the University of East London. Since joining the CGL team in 2014, he has worked on a number of exciting and challenging schemes residential led mixed use schemes in London and the UK.
He is also a key team player in CGL's regeneration team and a regular participant in our exhibition for the London Festival of Architecture. Overall, Moni's attention to detail and keen ability has ensured all of his projects are delivered to a high quality in terms of design and are on time and within budget. This is down to his extensive study and hands-on experience.
Sonia Watson CEO of The Stephen Lawrence Charitable Trust: "We are always so proud when we hear of Stephen Lawrence Alumni members achieving their goals and becoming fully qualified architects. The Trust celebrates 20 years this year, and we are proud of all 126 bursary recipients who have been supported by the Trust who, through adversity, go on to achieve their life ambitions."
Moni Rahman comments: "As I'm sure most architecture students would agree, this career has been nothing but a rollercoaster ride, with many obstacles along the way. Obtaining my Part 3 is a really significant milestone I set a number of years ago. With much hard work and support from Stephen Lawrence Trust, UEL and in more recent years, Child Graddon Lewis, this has finally been achieved.
"It's also been great to see more awareness around the Stephen Lawrence Trust, as well as more role models emerging from black and ethnic groups. All in all, this helps to provide a platform that can inspire younger generations who are passionate about design and let them know that they can have successful careers in architecture and the built environment."
Simon Child, director at CGL, comments: "From the moment Moni joined us, his passion and motivation to learn and execute good design made it evident that he is a great team player. He thoroughly deserves the recognition of being called an architect."
"Moni has also successfully juggled nurturing his young family with his commitments here at CGL. We are delighted to have supported him through his professional training and look forward to helping other students from similar and diverse backgrounds. P.S. His wife also bakes the most amazing cakes."

Featured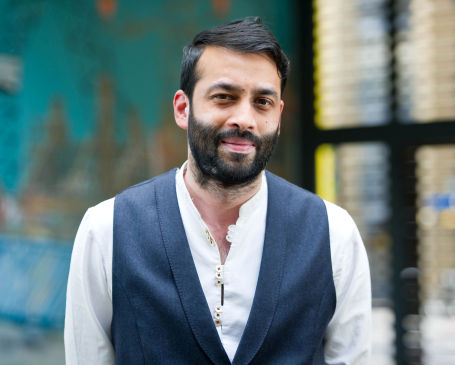 Related News

View All News and Awards